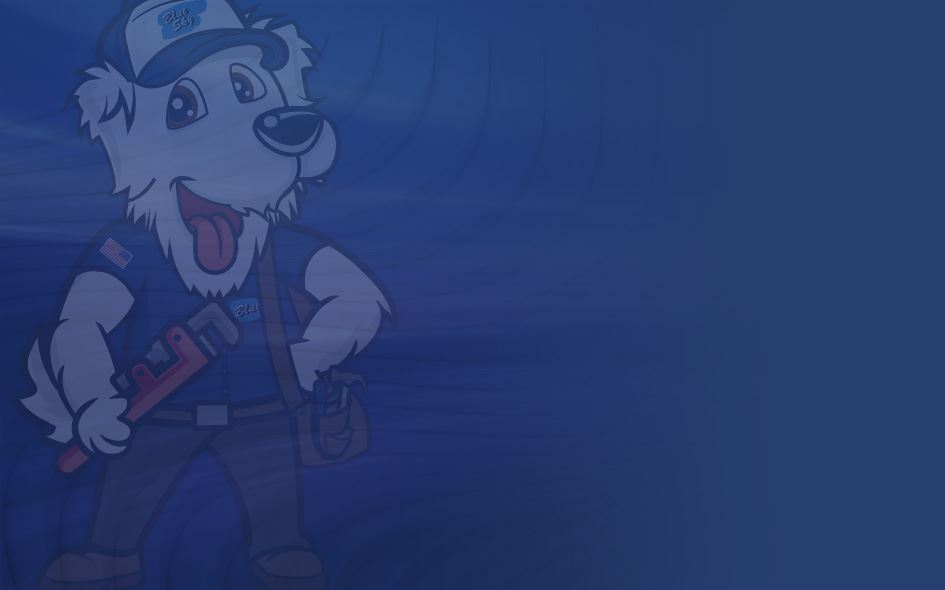 Our Team Can Help With Your Commercial Electrical Services. We are ready to help solve your problems!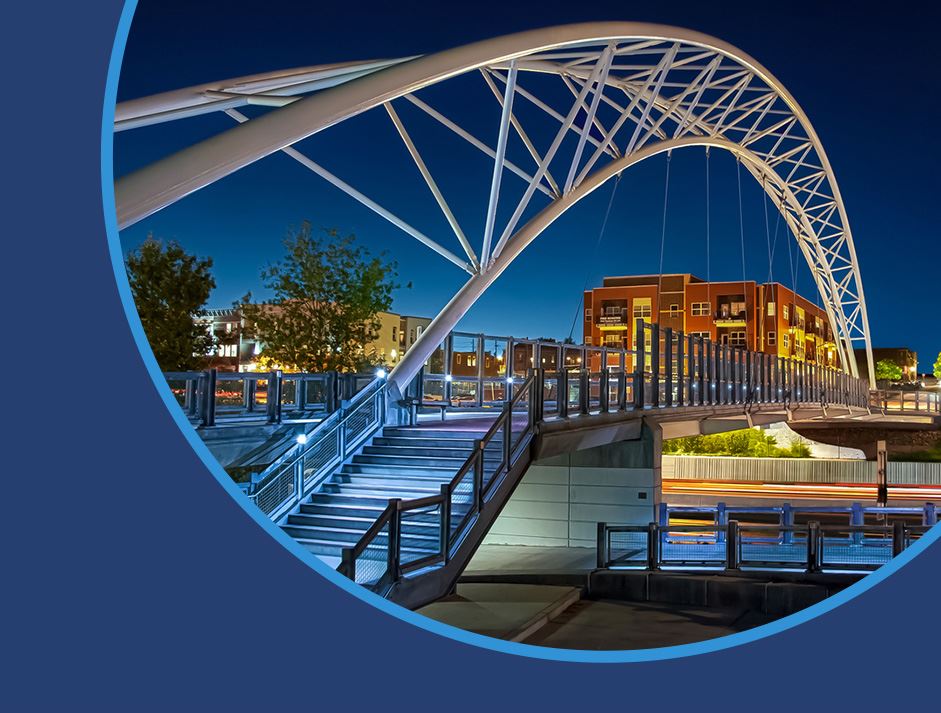 Commercial Electrical Contractors in Denver
Experienced Electricians Serving Colorado's Front Range
The electrical aspects of a commercial setting are far more complex than they may seem. The team at Blue Sky understands these complexities and is equipped to tackle a wide array of needs, from routine tune-ups to intricate installations.
Based in Denver, our dedicated electricians are ready to step up and provide the assistance you need, helping keep your business operations smooth and efficient.
Remember, the right partnership in business can make all the difference. Let Blue Sky be that reliable partner for all your commercial electrical needs.
Call (303) 625-6225 today to schedule service with our Denver commercial electrical contractors.
Is My Circuit Breaker Too Old?
The age of a circuit breaker can significantly influence its performance and, in turn, the safety of your commercial space. A circuit breaker that's more than 20 years old can start to show signs of wear and tear and may not function as efficiently as it should.
You may find your breaker tripping more frequently, or it may not trip at all, failing to protect your circuits from overload. Noticeable burn marks or a burning smell, a worn-out lever, or an unresponsive circuit breaker are other indicators of old age.
If you are experiencing any of these symptoms, you should consider seeking professional help immediately. The team at Blue Sky is experienced and equipped to assess and replace old circuit breakers, ensuring the smooth operation of your business and, more importantly, the safety of your employees and property.
Signs of Electrical Problems in a Commercial Setting
Electrical issues in a commercial setting can be subtle, yet they pose significant risks and should never be ignored. If you're experiencing frequent electrical problems, it might be an indication of a bigger issue.
Here are some signs to look out for:
Frequent circuit breaker trips: Constant trips may indicate a problem with your electrical circuit. This could be due to an overload, a short circuit, or a ground fault.
Dimming or flickering lights: If your lights dim or blink when you use heavy appliances, it could point toward an overloaded electrical system.
Burning smells or sparks: A burning odor or sparks from outlets or switches could mean a faulty wiring or an overload, which could potentially lead to a fire.
Outdated or damaged wiring: Old, damaged, or exposed wiring is a significant safety concern and can lead to accidents or power disruptions.
Humming or buzzing noise from the fuse box: This usually indicates a faulty breaker or fuse and should be addressed immediately to prevent further damage.
Blue Sky's team of experienced electricians is always ready to step in and address these issues, ensuring a safe and efficient electrical system in your commercial establishment. Don't ignore these signs— reach out to us today and let us provide you with top-quality, reliable solutions.
Commercial Electrical Installation & Replacement
There's a lot to think about when you're in charge of a commercial facility, such as ensuring the electrical panel is installed correctly to protect the building and the safety of everyone in it. You don't have time to worry about mistakes or mishaps with the electrical installation at a commercial site. You need a professional commercial electrical contractor you can trust to take that worry off your plate.
When you need help installing an electrical system for a new commercial project or it's time to replace the electrical panel at an existing commercial location, our experts know all the ins and outs of lighting and wiring installation. We are here to help when you need us most.
Commercial Electrical Repair Services
The need for electrical repairs at your commercial location doesn't have to put a stop to your business or take a massive bite out of your budget.
Whether repairs involve your lighting, smart home systems, or the wiring that distributes electricity throughout the facility, Blue Sky treats every job with the professional attention that it deserves.
Don't put off electrical projects because you're concerned about the cost or time involved— that will only cause trouble down the road. Call us today!
Commercial Electrical Maintenance Services
In order to "keep the lights on" for a business, regular electrical maintenance is an essential item for an owner's to-do list. Failure to schedule routine electrical inspections and arrange for the occasional electrical tune-up can put the entire commercial operation in jeopardy.
That's the beauty of having Blue Sky nearby. You don't have to shop around for the best price or most reliable contractors every time you need an electrical safety inspection, or the system is due for a tune-up.
Contact our team today. You can rely on Blue Sky for your commercial electrical needs. Check Out What Your Neighbors Are Saying!
4.8 Stars | 1900+ Google Reviews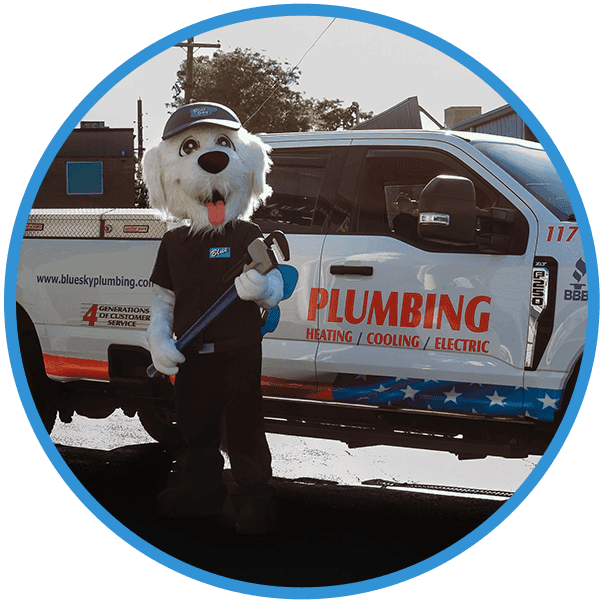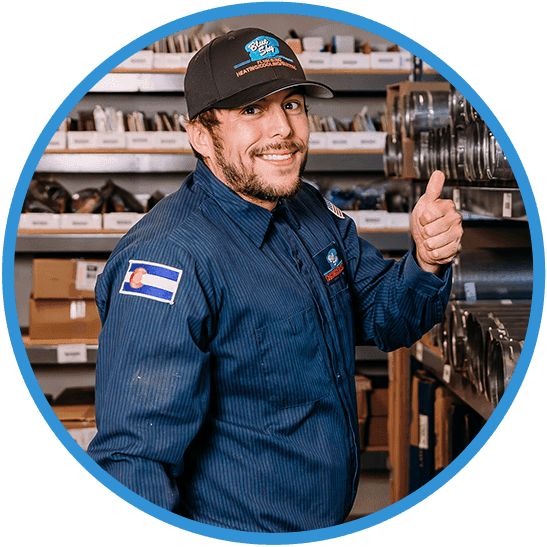 "From start to finish, my experience with them was outstanding."

I couldn't be happier with the service provided by Alex and Jay from Blue Sky Plumbing, Heating, Cooling, and Electrical. They exemplify what exceptional customer service and expertise should look like.

- David C.

"Highly recommend Blue Sky!"

Blue Sky expedited our service call due to the nature of our problem. Kris Johnson came the next day, and was on time, thorough, professional, and kind. He patiently figured out what we needed to fix our electrical problem.

- Jaika

"Thank you to Gareth, Chris, and Aaron for your work!"

They did a great job and I appreciate their work. Overall, I've had a great experience with Blue Sky and would recommend them if you're in need of plumbing or electrical work.

- Connor P.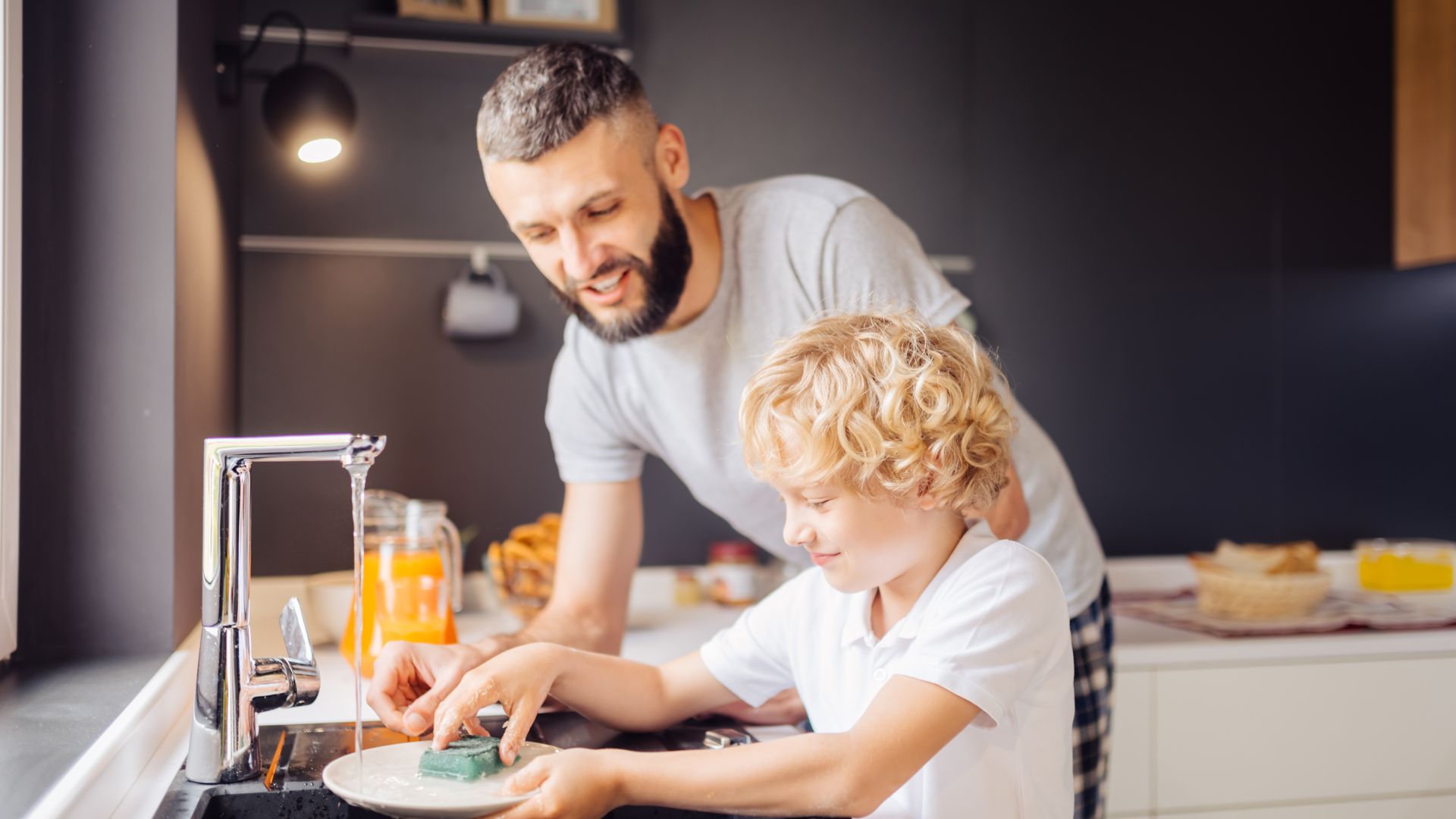 4.8 Stars | 1900+ Google Reviews

BBB A+ Rating

360+ Recommendations