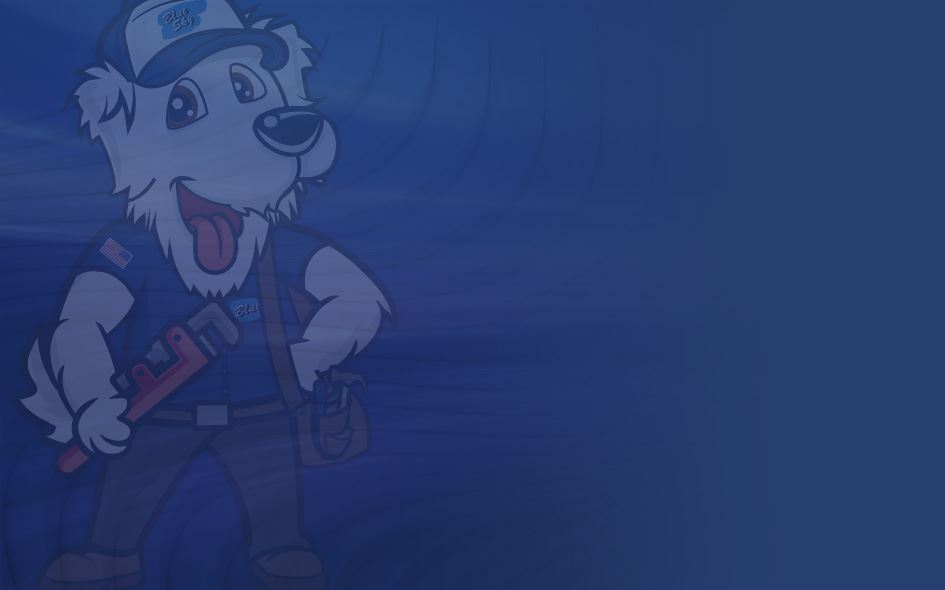 Our Team Can Help With Your Heating Installations. We are ready to help solve your problems!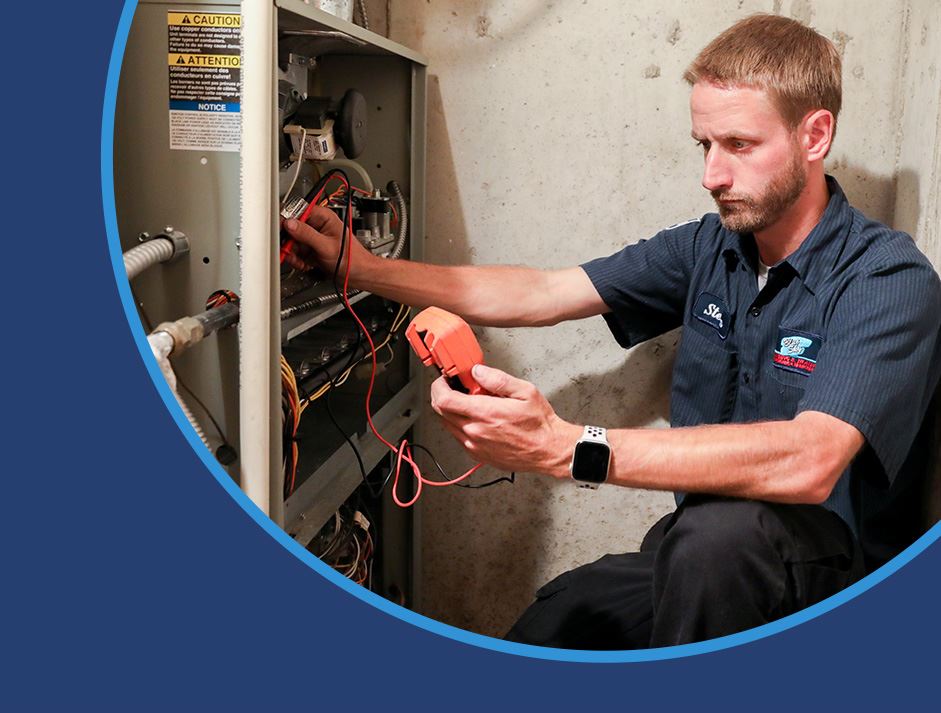 Heating Installations in Denver
Denver winters can get brutally cold, so having a working heater an absolute necessity. The Denver heating service experts at Blue Sky Plumbing & Heating can assist you when the time comes to have a new heating system installed. We are committed to helping you get the best system possible for your property, so that you can stay warmed up and cozy all year-round. Whenever you need a new heater Denver or anywhere in the surrounding communities, get in touch with us – we work 24/7 to answer calls for help.
Professional Denver Heating Installations
Our team of heating installation professionals can take care of every step of the job when you are getting a new heater put in. We offer professional advice on trusted brands and models if you are not sure which kind to invest in, and we can answer all of your questions about costs. Our heating technicians will make certain that you are equipped with something that meets your needs in Denver. Whether you're looking for a new furnace, boiler, or heat pump, you can rely on Blue Sky to get your home warm again!
Signs You Need a New Heating System in Denver:
Old Heating System
If you live in an older home, chances are your heating system is older too. Most properly maintained heating systems last from 15-25 years before they start to break down, which could leave you in the cold unexpectedly. If you're not sure, scheduling a heater maintenance appointment will help give you a better picture of how long your heater will last.
Your Energy & Heating Bills Are High
Is your energy bill climbing higher and higher? Or are you paying through the nose for your heating bill? Chances are you've got a older heating system that is working harder to keep your home comfortable. If that's the case, you could save money in the long run by investing in a newer, smarter heating system that's better for the environment too!
Strange Sounds From Your Heater
Sounds coming from your heating system are never a good sign. If you hear banging and clanking sounds, it could just be in need of a simple repair. But grinding and squeaking sounds can indicate something more serious, and might be beyond basic heating repairs.
Uneven Heating in Your Home
Do you have hot or cold spots in your home? Are you constantly adjusting your thermostat? If yes, it could be an issue with an inefficient heater that is leaking air. If there is a noticeable temperature difference from room to room, you might want to call someone to investigate further.
"Short Cycling"
You might not notice this issue at first: Short Cycling is when your heater kicks on and then off again for short periods of time. You may think this is normal and that the heat is shutting off when it hits the right temperature, but if it's happening frequently it could be heat exchanger overheating and signaling your system to shut down. Short Cycling damages the efficiency of your heater, drives up your heating/electric bills and could be an indication of something seriously wrong.
Lots of Repairs
If your heating system needs lots of repairs in a short amount of time, it may be more cost effective to invest in a new heating system. Investing an newer furnace that is more energy efficient will not only save you money on repairs, but could potentially lower your bills as well.
Time for a Heater Replacement in Denver?
If the heating system that you currently have is outdated or needs constant repair service, it may be time to have it replaced and get a new one. Our team of Denver heating service experts can come out to your home and examine the appliance to see if it is a good candidate for replacement. If it is, we will handle everything, from taking out the old one to installing the new heater.
Whether you need a new furnace, boiler, or heat pump, Blue Sky is the one to call for all your heating replacement needs in Denver and along the Front Range!
Denver New Heater Installations
Blue Sky Plumbing & Heating is the company to call when you need to have the heater at your home or business replaced. We have been in business for more than 30 years, coming to the aid of property owners in Denver and making sure they stay warm. Our staff offers reliable and honest work, so give us a call now to get a quote for heating system installation in Denver or the surrounding area!
Heating System Financing
Blue Sky Plumbing & Heating is the company to call when you need to have the heater at your home or business replaced. We have been in business for more than 30 years, coming to the aid of property owners in Denver and making sure they stay warm. Our staff offers reliable and honest work, so give us a call now to get a quote for heating system installation in Denver or the surrounding area! Learn more about our rebates & financing options by visiting our financing page to get started!
Blue Sky is ready to help solve your problems today!
Call our team today at (303) 625-6225 to set up a heating consultation with our team.
What kinds of heaters will Blue Sky work on?

All Makes and Models
Boilers:

Boiler Installations
Boiler Maintenance
Boiler Repairs

Furnaces

Furnace Repair
Furnace Installation
Furnace Maintenance
Commercial Furnace Services

Electric Heater Installation
Emergency Heating Repair
Garage Heaters
Humidifier Installation
Indirect Fire Water Heaters + Sidearm Water Heaters
In-floor Radiant Heat
Infrared Heaters
Old Furnace Removal with New System
Rooftop Unit Repair and Installation
Smart Thermostat Installation
Tube Heaters
Unit Heater Installation

How can I save money on heating this winter?

It's easy to save money on heating when you make sure that your heater is working as well as it possibly can.

Consider lowering the temperature. Turn down the thermostat until your family starts to notice that it's colder.
Get a programmable or smart thermostat. These allow you to keep your home cooler during the hours when you aren't there while still warming it up by the time you get home.
Make sure your heater is working efficiently. See the tips offered above for how to do this.

When do I need a new heater?

If your heater is near the end of its lifespan and/or isn't working the way you need it to, call Blue Sky today to ask about getting a new heater. Our experts will evaluate your current heater and let you know what we recommend. In general, we often recommend a new heater when:

Your current heater needs repairs that cost more than half of what it would cost to replace it.
You have had to call for frequent repairs and it seems like your heater is wearing out.
Your heater is near the end of its lifespan and you are concerned about breakdowns.
Your heater cannot effectively heat your home.

What can I do to make my heater safe this winter?

Are you concerned about heating safety this winter? If you want to make sure your heater is safe, here's what you can do:

Do not close more than 20% of the heating registers in your home.
Use a carbon monoxide detector. This will ensure that your gas furnace is burning natural gas properly and is not releasing dangerous gases into your house.
Check your pilot light. If your pilot light goes out regularly or changes color, it's time to bring in a professional. Your gas line may be malfunctioning or there may be a stream of air getting into your furnace. Gas problems are nothing to laugh at, so bring in a professional as soon as possible.

How can I maximize my heater's efficiency?

No one loves to pay high heating bills. Here are a few things you can do to make sure your heater is working optimally this winter:

Change your filter regularly. Our experts can tell you how often this is for your heater and your home, or you can change it once every 1-3 months. Make sure your insulation is optimized. You should have plenty of insulation to keep your warm air in and not let it escape.
-Consider other heating sources. Use space heaters if you only want to heat a small part of your home at once. Get your heater tuned up. Our tune-up service includes cleaning out your heater so that it doesn't have to work so hard, which means it won't use as much energy.

What does Blue Sky offer when it comes to heating services?

We will take care of any problems that you have with your heating system. No matter what kind of heating you have, we have experts on staff who understand your system and get you warm again soon. We'll handle any repairs, replacements, or installations that you need to have done to keep your home functioning well and everyone inside it comfortable. Check Out What Your Neighbors Are Saying!
4.8 Stars | 1900+ Google Reviews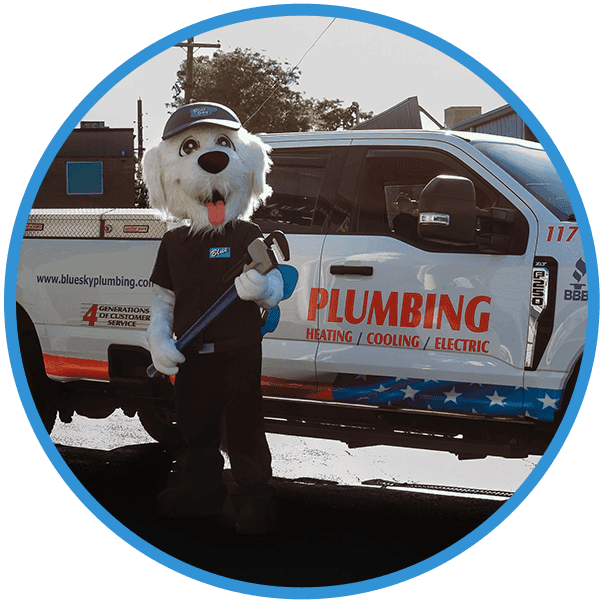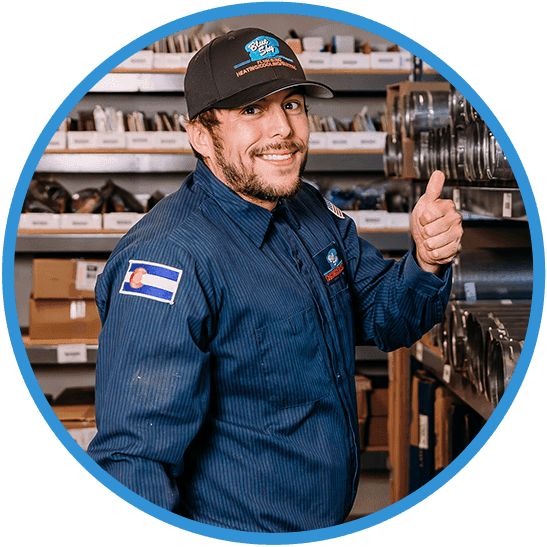 "Highly Recommend!"

Mario got out the same day and fixed the clog/leak in my AC system. He went the extra mile and helped me to clean out my unit outside. He answered all of my questions and educated me on beat in-class usage/maintenance.

- Lucas N.

"Perfection from the moment we met at our home."

I would like to thank your company for the excellent service I received on my cooling system a few days ago from both Jake Canady and his partner Gage. They both went above and beyond my expectations.

- Scotty A.

"I appreciate their attitude."

This review is for Daniel and Eduardo who did the installation of my new AC and furnace on September 7-8. I want to thank them for such excellent work. They both were very courteous and respectful of my property.

- Kathy R.

"Blue Sky is amazing!"

I will always use Blue Sky for my plumbing and heating needs. I'm new to the area and finding a great contractor like Blue Sky really makes me feel at home. They are local and really provide great value for their exceptional service.

- Tracy W.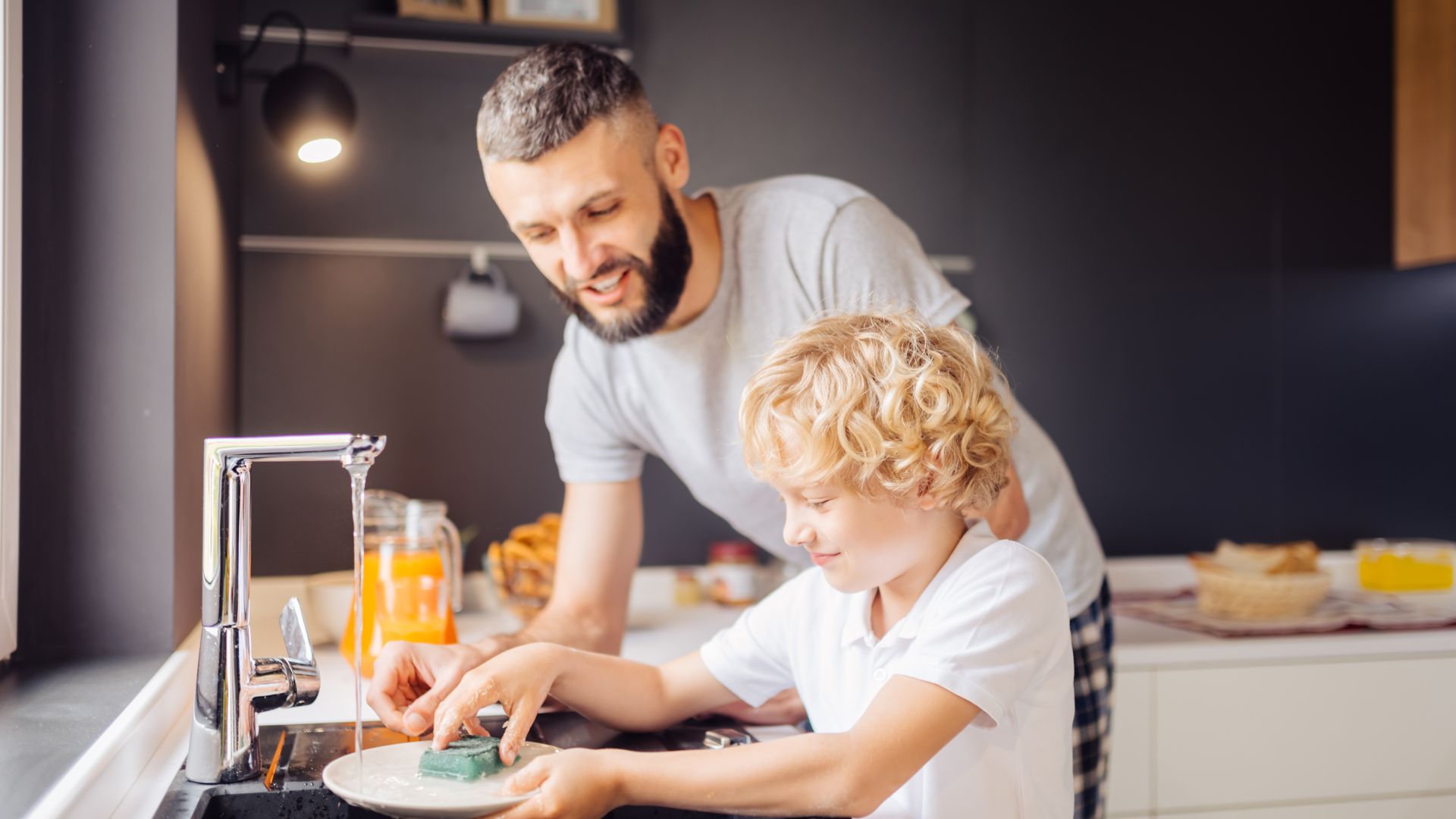 4.8 Stars | 1900+ Google Reviews

BBB A+ Rating

360+ Recommendations