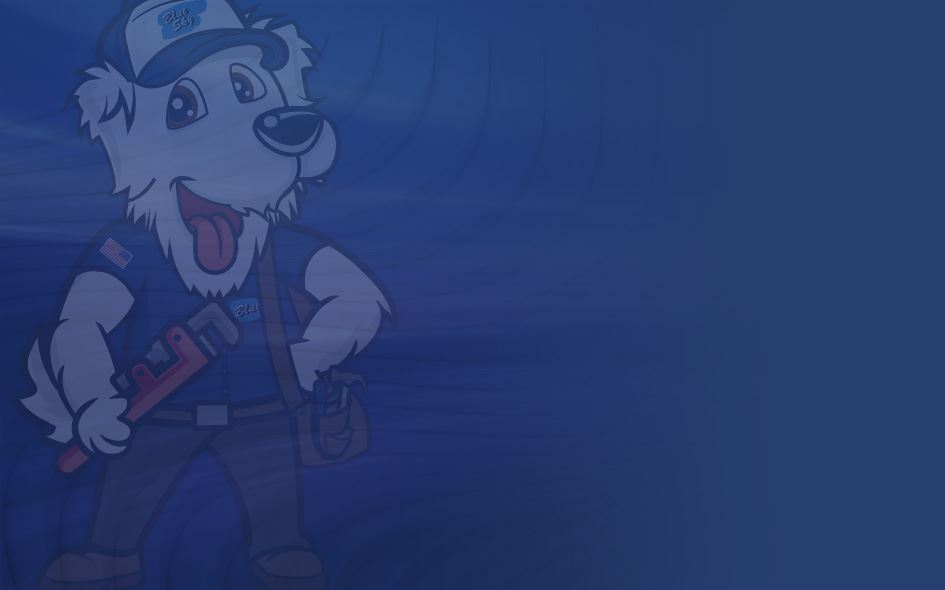 Our Team Can Help With Your Boiler Repair & Installation. We are ready to help solve your problems!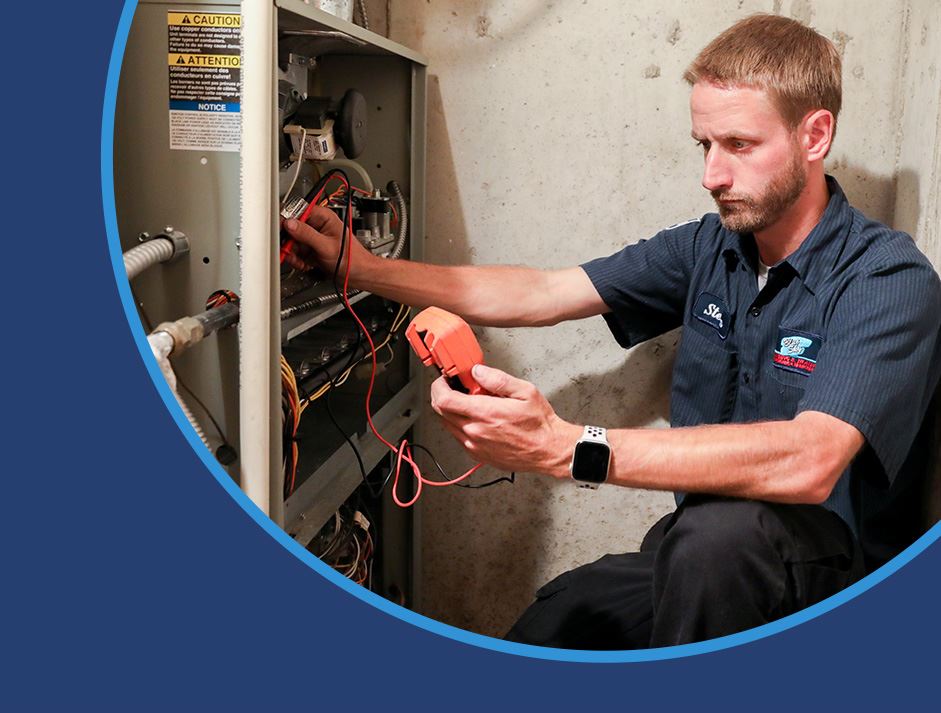 Denver Boiler Services
At Blue Sky Plumbing, we understand the importance of having a properly functioning boiler, especially during the harsh winters in Denver. Our team is dedicated to providing residents and business owners with reliable and efficient services. With over a century of experience in our industry and an impressive track record, we are proud to be a go-to company for boiler services in Denver.
Our team of qualified technicians is ready to address any boiler issues you may have, from minor repairs to major installations. We use state-of-the-art equipment and technology to diagnose and fix problems promptly, minimizing any inconvenience to you. We take pride in delivering a service that not only meets but exceeds customer expectations.
Benefits of high-efficiency boilers include:
Lower energy consumption
Reduced carbon footprint
Decreased heating bills
Consistent and reliable heating
Quieter operation
At Blue Sky, your comfort and safety matter to us. Let us be your partner in keeping your boiler functioning optimally for years to come.
Give us a call at (303) 625-6225 to get started today.
How Do Boilers Work?
Boilers work through a simple yet highly effective process. They heat water to produce steam, which is then distributed throughout your home's radiators or under-floor heating system. The steam heats the air in your home, delivering a cozy and comfortable atmosphere even in the coldest Colorado winters.
Once the steam cools down, it condenses into water and returns to the boiler, where the process starts again. This continuous cycle keeps your home warm and comfortable without needing constant adjustments or refilling.
Our Boiler Repair Services
Our team is highly skilled at diagnosing and resolving a wide range of boiler issues. We understand the unique challenges that Denver's frigid winters pose, and we can get your boiler ready to meet them head-on.
We use cutting-edge diagnostic equipment to pinpoint the source of a boiler's troubles quickly and accurately. Once we've identified the issue, we leverage our extensive experience and high-quality replacement parts to execute repairs that last.
If your boiler breaks down in the middle of a cold night, you don't need to worry about the cold—we offer emergency repair services designed to restore your comfort as quickly as possible! 
With Blue Sky, you're not just getting a repair service. You're investing in the warmth and comfort of your home. Trust us to keep your Denver home warm and cozy all winter long.
Do You Need a New Boiler?
With proper installation and regular maintenance, a gas boiler can provide reliable service for up to 15 years, while an oil boiler can last as long as 10 years. However, like any hard-working appliance, there will come a time when a boiler's lifespan ends, necessitating a replacement.
So, how can you determine if it's time to replace the boiler that serves your home or business? Waiting too long may leave you without heat when it eventually breaks down, so it's wise to be aware of the signs that indicate the need for a replacement. 
Some signs that you need to replace your boiler include: 
Age of the boiler: Generally, if your boiler is over 15 years old, it might be time for a replacement. Modern boilers are more energy-efficient and reliable.
Rising energy bills: If you notice an increase in your energy bills without an apparent reason, your boiler could be losing efficiency.
Frequent repairs: If your boiler needs constant repairs, replacing it with a new one might be more economical.
Uneven heating: If some rooms in your home are too hot while others are too cold, your boiler may be failing.
Leaking: Any signs of leaking around your boiler could indicate internal issues that may warrant a replacement.
Lack of hot water or heat: This is one of the most obvious signs that your boiler needs to be replaced. If it's not providing sufficient heat or hot water, it's time to consult a professional.
If your boiler needs to be replaced, don't worry—our team is here to help! We can guide you through selecting a boiler that is right for your space and then install it in no time. After that, our team can provide regular maintenance and tune-ups to keep it happy and healthy for years to come.
Trust us with your boiler needs and experience the Blue Sky difference.
The Benefits of Boiler Maintenance
Here at Blue Sky, we stress the importance of regular boiler maintenance because the benefits are too good to ignore.
Some benefits of having maintenance performed on your boiler include:
Enhanced efficiency: Regular boiler maintenance ensures that your heating system operates at peak efficiency. A well-maintained boiler uses less fuel, saving you money on energy bills and contributing to a greener environment.
Longer lifespan: Just like any other appliance, your boiler's lifespan can significantly increase with routine check-ups and maintenance. Preventative care helps to catch minor issues before they become significant problems, extending the longevity of your boiler.
Safety measures: A poorly maintained boiler can pose serious safety risks, including gas leaks or carbon monoxide poisoning. Regular maintenance checks ensure that your boiler is safe and operating correctly.
Reduced repair costs: Frequent maintenance can help identify potential issues before they escalate into significant problems. Early detection of faults means less money spent on expensive repairs or replacements.
Consistent heat distribution: A well-maintained boiler ensures consistent heat distribution throughout your home or business. This means no cold spots or fluctuations in temperature, making for a more comfortable living or working environment.
Peace of mind: Lastly, knowing your boiler is in good working condition provides peace of mind. You can rest easy knowing you've done everything you can to prevent unexpected breakdowns, especially during the colder months when you need your heating the most.
Our HVAC experts are committed to providing top-tier boiler maintenance services each and every time. We believe in preventative care and the power of regular check-ups to keep your boiler running smoothly and efficiently.
What kinds of heaters will Blue Sky work on?

All Makes and Models
Boilers:

Boiler Installations
Boiler Maintenance
Boiler Repairs

Furnaces

Furnace Repair
Furnace Installation
Furnace Maintenance
Commercial Furnace Services

Electric Heater Installation
Emergency Heating Repair
Garage Heaters
Humidifier Installation
Indirect Fire Water Heaters + Sidearm Water Heaters
In-floor Radiant Heat
Infrared Heaters
Old Furnace Removal with New System
Rooftop Unit Repair and Installation
Smart Thermostat Installation
Tube Heaters
Unit Heater Installation

How can I save money on heating this winter?

It's easy to save money on heating when you make sure that your heater is working as well as it possibly can.

Consider lowering the temperature. Turn down the thermostat until your family starts to notice that it's colder.
Get a programmable or smart thermostat. These allow you to keep your home cooler during the hours when you aren't there while still warming it up by the time you get home.
Make sure your heater is working efficiently. See the tips offered above for how to do this.

When do I need a new heater?

If your heater is near the end of its lifespan and/or isn't working the way you need it to, call Blue Sky today to ask about getting a new heater. Our experts will evaluate your current heater and let you know what we recommend. In general, we often recommend a new heater when:

Your current heater needs repairs that cost more than half of what it would cost to replace it.
You have had to call for frequent repairs and it seems like your heater is wearing out.
Your heater is near the end of its lifespan and you are concerned about breakdowns.
Your heater cannot effectively heat your home.

What can I do to make my heater safe this winter?

Are you concerned about heating safety this winter? If you want to make sure your heater is safe, here's what you can do:

Do not close more than 20% of the heating registers in your home.
Use a carbon monoxide detector. This will ensure that your gas furnace is burning natural gas properly and is not releasing dangerous gases into your house.
Check your pilot light. If your pilot light goes out regularly or changes color, it's time to bring in a professional. Your gas line may be malfunctioning or there may be a stream of air getting into your furnace. Gas problems are nothing to laugh at, so bring in a professional as soon as possible.

How can I maximize my heater's efficiency?

No one loves to pay high heating bills. Here are a few things you can do to make sure your heater is working optimally this winter:

Change your filter regularly. Our experts can tell you how often this is for your heater and your home, or you can change it once every 1-3 months. Make sure your insulation is optimized. You should have plenty of insulation to keep your warm air in and not let it escape.
-Consider other heating sources. Use space heaters if you only want to heat a small part of your home at once. Get your heater tuned up. Our tune-up service includes cleaning out your heater so that it doesn't have to work so hard, which means it won't use as much energy.

What does Blue Sky offer when it comes to heating services?

We will take care of any problems that you have with your heating system. No matter what kind of heating you have, we have experts on staff who understand your system and get you warm again soon. We'll handle any repairs, replacements, or installations that you need to have done to keep your home functioning well and everyone inside it comfortable. Check Out What Your Neighbors Are Saying!
4.8 Stars | 1900+ Google Reviews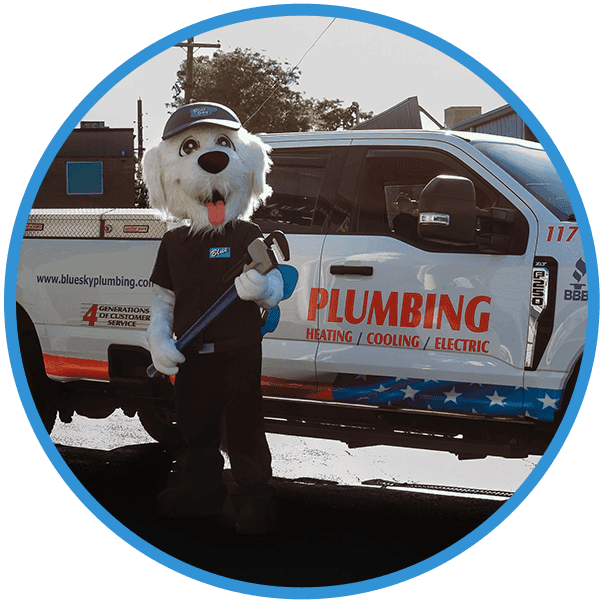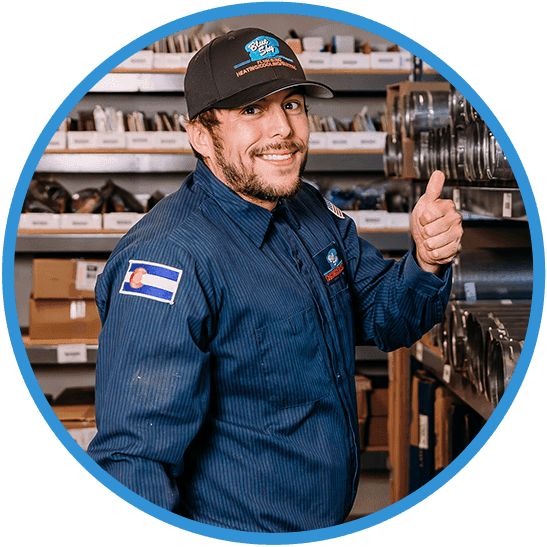 "Thank you Blue Sky!!!"

I highly recommend Blue Sky Plumbing for their professionalism and overall service from initial contact through completion and especially Eric for his superb service and professional, friendly attitude.

- Rhonda S.

"I really can't praise Blue Sky enough."

Daniel Downing arrived on time and did an excellent job. He completed the plumbing tasks expertly and gave me valuable advice on how to proceed with future projects. He thoroughly explained the work he did and how to maintain the systems he worked on.

- Greg M.

"This experience was the very best ever!"

Chris absolutely takes professionalism and friendliness to the top level of excellence. He took the time to explain to me exactly what needed to be done, and what wasn't needed to be done and answered all of my questions.

- Sarah K.

"He was outstanding."

Mario De La Cruz came today to service our hot water heating system here in Evergreen. We found him to be very pleasant, professional, and knowledgeable.

- Joyce N.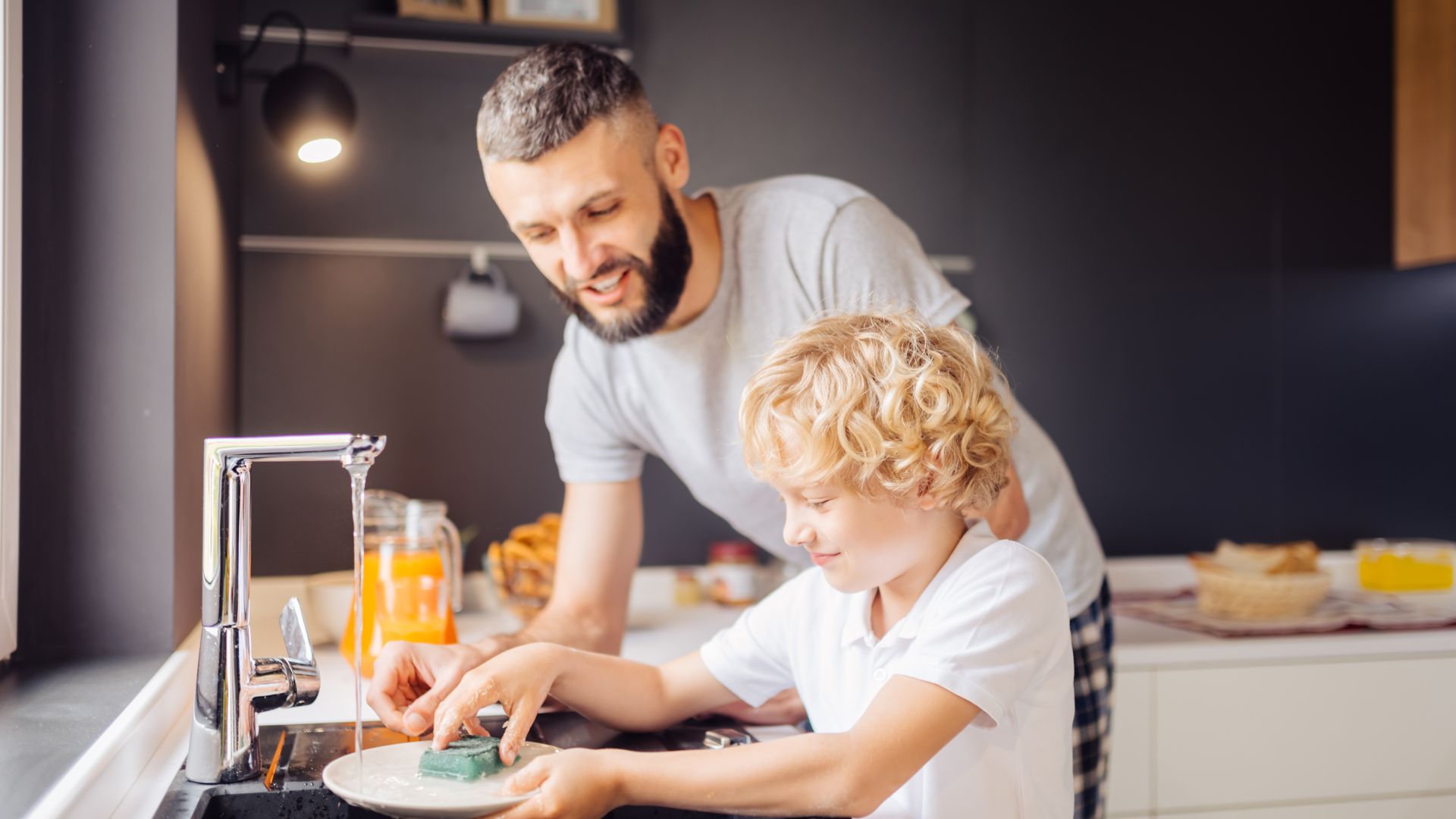 4.8 Stars | 1900+ Google Reviews

BBB A+ Rating

360+ Recommendations