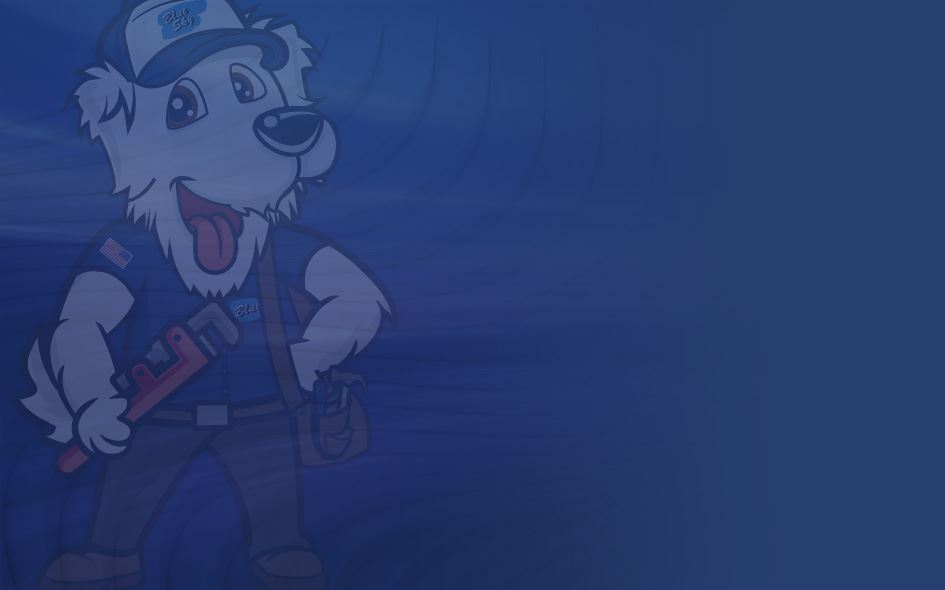 Our Team Can Help With Your Commercial Air Conditioning Service. We are ready to help solve your problems!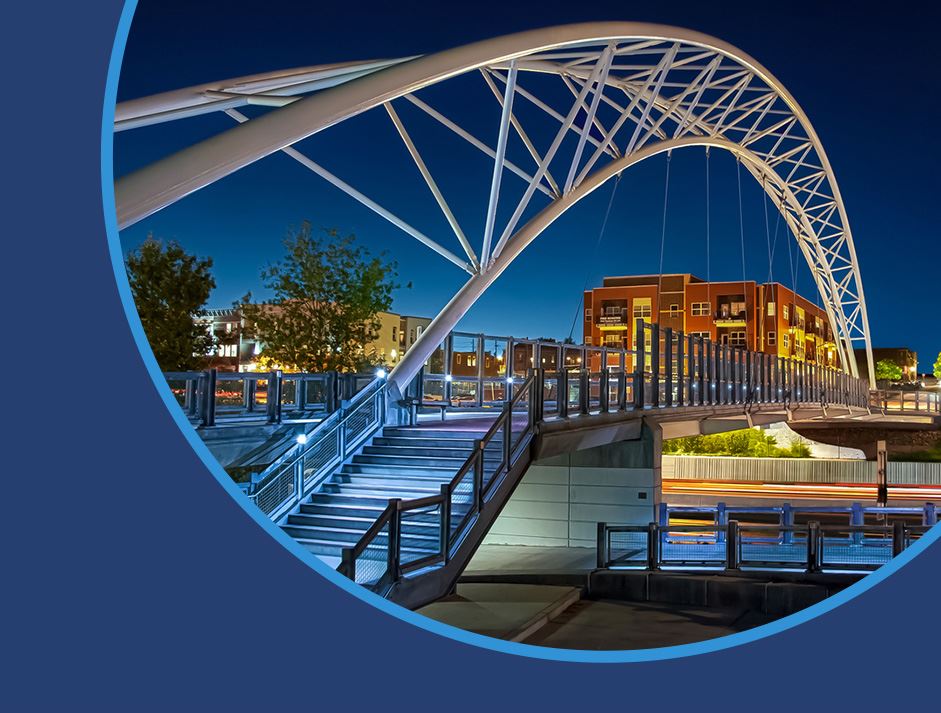 Commercial AC Service in Denver
Air Conditioning Installations, Repairs, & Maintenance for Businesses in Colorado's Front Range
At Blue Sky, we understand the importance of maintaining a comfortable climate in your commercial space. A well-regulated environment not only promotes productivity but also enhances the overall well-being of your employees and customers. Our team of experts is dedicated to providing top-notch AC solutions tailored to your specific needs. With our cutting-edge technology and unmatched commitment to customer satisfaction, we work hard to ensure that your commercial space remains at a comfortable temperature, fostering a conducive atmosphere for success.
Our team brings a wealth of knowledge about HVAC systems, leveraging years of experience to deliver solutions that are both effective and reliable. We understand the idiosyncrasies of Colorado's climate and apply that understanding to cater to the unique needs of businesses in the Denver area and throughout the Front Range.
Whether you require routine maintenance, immediate repair, or a complete system overhaul, Blue Sky is here to support your commercial AC service needs in Denver. Allow us to manage the climate so you can concentrate on managing your business.
Call (303) 625-6225to get started today.
Lowering Cooling Costs in Commercial Spaces
Cutting down cooling costs in a commercial space can make a big difference in your business's bottom line.
Here are some tips from Blue Sky:
Smart thermostat usage: Smart thermostats automate temperature settings based on your business hours, helping to reduce energy usage when the building is unoccupied.
Regular AC maintenance: Routine maintenance checks help keep your AC unit running efficiently. This not only prevents costly repairs but can also significantly reduce your energy bills.
Energy-efficient equipment: Consider upgrading to Energy Star-rated equipment. These units consume less power but still provide the same level of comfort.
Insulation: Proper insulation can prevent cool air from escaping your building, reducing the run time and energy consumption of your AC unit.
Window treatments: Window films or shades can block out a significant amount of heat from the sun, reducing the burden on your AC system.
Ventilation: Ensure your commercial space is well-ventilated. This can help remove heat and reduce the need for air conditioning.
Our Services
Commercial AC Installation & Replacement Services
When your commercial air conditioner has conked out, any time you waste waiting to get it replaced can mean lower morale and decreased productivity for your employees. However, choosing a new AC unit is a big decision, requiring a significant investment, so it's not something you can simply rush into.
That's why your first step should be contacting the experts at Blue Sky. With decades of experience working with all makes and models of commercial AC systems under our belts, we can recommend the best AC system to cool your space while staying within your budget. Once you decide, you can trust our team to remove the old unit and replace it, getting you back to business as usual.
Commercial AC Repair Services
Our team of certified technicians is equipped with extensive knowledge and cutting-edge tools to diagnose and rectify a wide range of AC issues, from minor glitches to major malfunctions. We can restore your system to optimal functionality with minimal downtime, ensuring your business environment remains comfortable and conducive to productivity.
We value transparency in our services, providing you with detailed explanations of the issues at hand and discussing the most cost-effective and sustainable solutions. Whether your AC system is experiencing reduced cooling efficiency, unusual noises, or frequent cycling, you can rely on Blue Sky for swift and effective repairs.
Remember, delaying repairs could lead to more severe damage and higher repair costs in the future. So, don't hesitate to reach out to us at the first sign of trouble.
Commercial AC Maintenance Services
Regular maintenance of your commercial AC system is crucial to its longevity, efficiency, and performance. At Blue Sky, we offer comprehensive maintenance services to keep your AC system in top shape all year round.
Our meticulous maintenance process includes inspecting all components for wear and tear, cleaning air filters, checking refrigerant levels, and ensuring optimal airflow. By identifying potential issues early on, we mitigate the risk of unexpected breakdowns and expensive repairs. Plus, a well-maintained AC system operates more efficiently, reducing energy costs and contributing to a greener environment.
Trust our experts to keep you cool with our commercial AC services in Denver. Contact us today.
What Is the Best Temperature for a Commercial Space?
An optimal temperature setting for a commercial space not only ensures a comfortable environment but also promotes energy efficiency. However, determining the "right" temperature can be challenging due to the diverse preferences of employees and customers and the varying nature of commercial operations.
As a rule of thumb, the Occupational Safety and Health Administration (OSHA) recommends a temperature range of 68-76°F (20-24°C) for office environments. For spaces such as warehouses or factories, the temperature may vary based on the type of work being performed.
It's crucial to maintain a consistent temperature to prevent frequent cycling of the AC unit, which can lead to increased wear and tear and energy consumption. Regular maintenance and prompt repairs, when required, can help in maintaining the set temperature effectively.
We can provide expert guidance on setting and maintaining the optimal temperature for your specific commercial space, ensuring comfort and efficiency.
Trust us with your AC systems and ensure maximum comfort for your clients and customers. Keep the heat outside, and let Blue Sky keep your commercial space comfortable and inviting. Check Out What Your Neighbors Are Saying!
4.8 Stars | 1900+ Google Reviews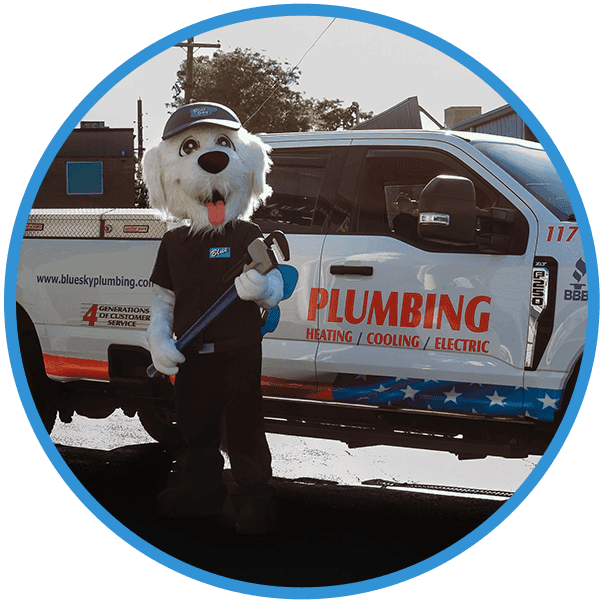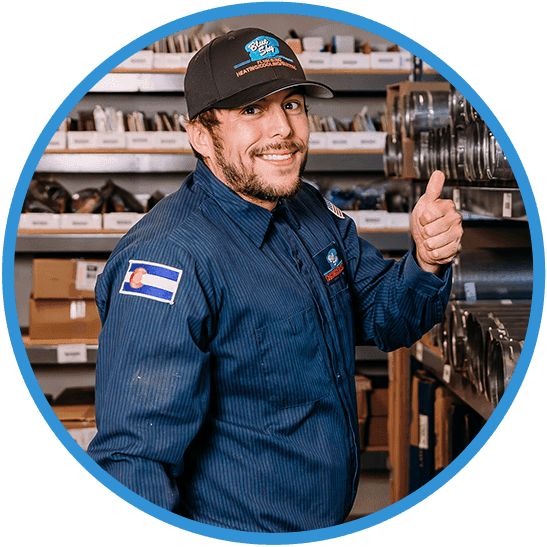 "Highly Recommend!"

Mario got out the same day and fixed the clog/leak in my AC system. He went the extra mile and helped me to clean out my unit outside. He answered all of my questions and educated me on beat in-class usage/maintenance.

- Lucas N.

"Perfection from the moment we met at our home."

I would like to thank your company for the excellent service I received on my cooling system a few days ago from both Jake Canady and his partner Gage. They both went above and beyond my expectations.

- Scotty A.

"I appreciate their attitude."

This review is for Daniel and Eduardo who did the installation of my new AC and furnace on September 7-8. I want to thank them for such excellent work. They both were very courteous and respectful of my property.

- Kathy R.

"Blue Sky is amazing!"

I will always use Blue Sky for my plumbing and heating needs. I'm new to the area and finding a great contractor like Blue Sky really makes me feel at home. They are local and really provide great value for their exceptional service.

- Tracy W.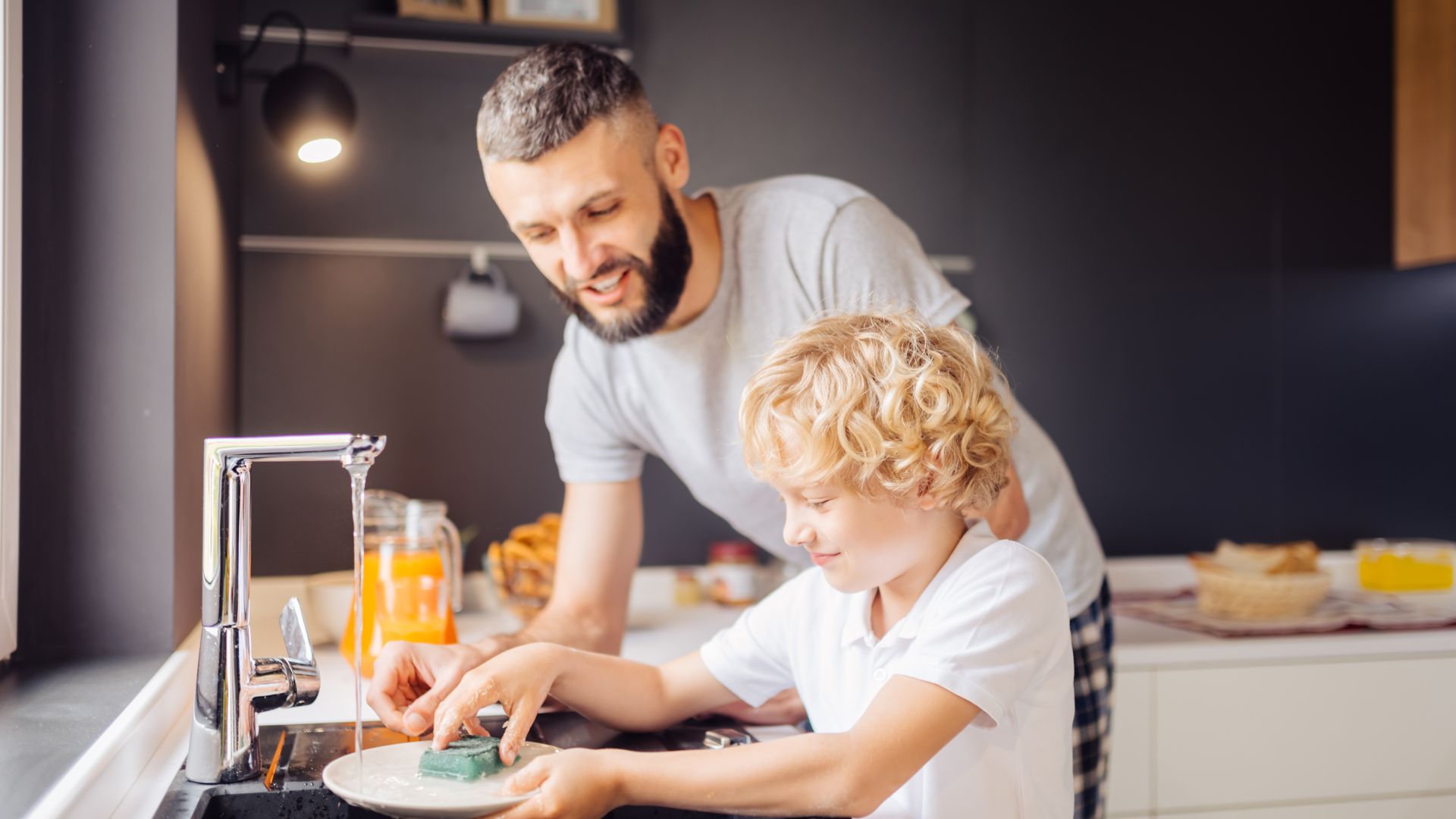 4.8 Stars | 1900+ Google Reviews

BBB A+ Rating

360+ Recommendations