Denver Smart Homes
High-Tech Lighting and Temperature Solutions in Colorado's Front Range
At Blue Sky, we craft intelligent environments that work for you, not against you. We offer smart thermostats and lighting solutions to simplify your life, increase comfort, and enhance your home's energy efficiency.
With a robust legacy spanning over a century, we've honed our skills, technologies, and customer service to deliver the best experience possible to our customers. Our enduring commitment to quality service, continuous innovation, and sustainable solutions sets us apart, making us a premier destination for smart home solutions in Denver.
Rely on Blue Sky, where the future of home comfort and convenience is realized.
To get started, call us at (303) 625-6225.
What Is a Smart Home?
A smart home leverages Internet of Things (IoT) devices to automate and control various household systems and appliances. From lighting to temperatures, these systems can be remotely controlled from a smartphone, computer, or, in some cases, voice commands.
With our experience in HVAC and lighting services blended with the latest smart home technologies, we can transform your house into a modern, environmentally-friendly smart home, custom-tailored to your lifestyle, preferences, and needs.
The Benefits of Smart Thermostats
Smart thermostats make it easy to customize your home's temperature without ever having to leave the couch. Automate temperatures for different times of day, adjust according to weather conditions, and get notifications if something is wrong with your system.
Some benefits of installing a smart thermostat include:
Cost savings: Smart thermostats can significantly reduce energy bills by optimizing your HVAC system usage.
Customizable comfort levels: Our smart thermostat allows you to set custom temperatures for each room of your home or business, keeping everyone comfortable no matter their desired temperature.
Easy maintenance and repair: Get notifications when something goes wrong so you can take action before serious damage is done.
Remote control: With a smart thermostat, you can monitor and control your home's temperature anywhere.
Environmental impact: By reducing your energy consumption, smart thermostats contribute to conserving our planet's resources.
At Blue Sky, we provide smart thermostats as part of our comprehensive smart home services in Denver and throughout Colorado's Front Range. We can assist you in maximizing the use of technology for an energy-efficient and comfortable home environment.
Smart Lighting Services
With the ability to adjust brightness, color, and even lighting schedules via a mobile device or voice command, smart lighting systems offer a level of convenience and customization that traditional lighting solutions can't match.
Smart lighting comes with numerous benefits, such as:
Energy efficiency: Smart lighting allows for more precise control over your home's lighting, reducing unnecessary energy usage and potentially saving on your energy bills.
Convenience: With the ability to adjust your lights from anywhere, you can ensure your home is brightly lit when you arrive and conserve energy when you're away.
Customization: From color-changing capabilities to preset schemes, smart lighting systems allow you to customize your lighting to match your mood, activity, or time of day.
Security: By scheduling lights to turn on and off at certain times, you can deter potential intruders while away from home.
Integration: Smart lighting systems can easily integrate with other smart home systems, providing a unified and connected home experience.
At Blue Sky, we offer top-of-the-line smart lighting systems, helping you create a personalized lighting environment in your home. Our experienced and knowledgeable technicians will work with you to find the perfect solution for your needs, budget, and lifestyle.
Smart Lighting Color Schemes for Different Moods
With smart lighting, you can effortlessly transform your living space into a tranquil oasis, vibrant party venue, or cozy, relaxing haven.
Here are some great color schemes, each carefully curated to evoke a specific atmosphere:
Relaxation— blue and green: If you want to create a calming environment for tranquility or meditation, opt for cool shades of blue or green. These colors are known to reduce stress and create a tranquil setting.
Energy— red and orange: For a room where you want to encourage activity and energy, such as a home gym or workspace, consider warm tones like red and orange. These vibrant colors can stimulate enthusiasm and creativity.
Concentration— white and yellow: When you need to focus, like in a home office, neutral whites and soft yellows can help maintain alertness without distraction.
Romance— purple and pink: Choose soft pinks or deep purples for a romantic or intimate setting. These colors can evoke feelings of love, passion, and romance.
Rejuvenation— turquoise and light blue: Use refreshing turquoise or light blues in spaces for rejuvenation, like your bathroom or a reading nook. These colors can create a revitalizing and invigorating environment.
Contact our team today to learn more or to set up a service with one of our team members.
What is involved in installing a hot tub?

Are you thinking about getting a new hot tub? They can provide you a great way to relax and have fun with the people you love. However, you need to make sure that you have the right electrical setup before you try to use your new tub. Some hot tubs are "plug and play" so you can simply plug them into an outdoor electrical outlet. However, most hot tubs require more voltage than normal. This can mean installing a new circuit or upgrading an existing one so that your hot tub will function. Our experts from Blue Sky can take a look at your new hot tub and your existing electrical setup and get everything working well soon.

What should I do if my breakers keep tripping or my fuses keep blowing?

Breakers flip every now and then and fuses blow. It's only a problem when it keeps happening, either on the same circuit or on different ones. If you have problems on different circuits, the issue may lie in your fuse or breaker box. Get a pro to test it out and see what is going on. If there's one circuit that keeps causing problems, make sure you don't have too many high-wattage devices plugged into it. Try unplugging one to see if the problem continues. You may need to plug some devices in somewhere else or install a new circuit to handle the necessary wattage.

What can I do to prevent power surges?

Avoid damage from power surges when you install a whole-home surge protector or use highly-rated surge protectors for all of your important plugs and outlets. If you find out that you are having regular power surges, remove any cheap electronic devices from the system and see if the surges continue. If they keep going, it's time to bring in an electrical professional to test your system and find the problem.

When should I call a professional electrician?

Bring in a professional for most electrical problems and installations. Working with electricity can be dangerous and it's not worth an injury just to do it yourself. We know that people worry about the hassle and the cost of calling an electrician. At Blue Sky, we promise to do our work when it's convenient for you. We also promise to work with you as much as possible on the cost of repairs or installations so you can have a safe, functional electrical system that you don't have to worry about.

How can I improve my home's lighting?

There are so many things you can do to improve your lighting. We can install lights that highlight or spotlight certain features of a room or certain pieces of art. We can also install lights so that they are convenient for the areas where you read or work. Finally, we can update your lighting so that it fits in with the look and feel of your home and the latest trends if you care about those. Call us today to make your lighting better than it's ever been.

Why are my electrical bills so high?

Electrical bills can go up for many reasons. A surprising number of our customers find that their bills go up because the electrical company raises rates. They may notify you, but these notifications are easy to miss. If your company hasn't raised rates, there are a number of places where your electrical system might be leaking electricity. The best way to find out what is going on in your home is to bring in an electrical professional from Blue Sky to find the problem and fix it quickly.

How can I know that my home's electrical system is safe?

Perform an electrical safety inspection at home at least once a year. Start by checking your fuse panel or breaker box. Make sure that it's not overloaded and that there aren't any loose wires or connections. If you have circuit breakers, flip a couple and make sure the box is working as designed. Next, examine all visible cords and wires. Make sure that there aren't any exposed wires and that all cords are plugged in properly. Finally, if you have GFCI outlets in your home, check them to make sure they are fully functional.

What electrical services does Blue Sky offer?

We'll take care of your electrical system no matter what is going on. From simple repairs, like fixing an outlet, to complex ones, like replacing your breaker box or rewiring your home, our experienced electricians have your back. We'll get to you fast, find the problem, and take care of it ASAP. We can also handle all of your electrical replacement and electrical installation needs. Our experts will get your home's electricity working just the way you need it to work. Check Out What Your Neighbors Are Saying!
4.8 Stars | 1900+ Google Reviews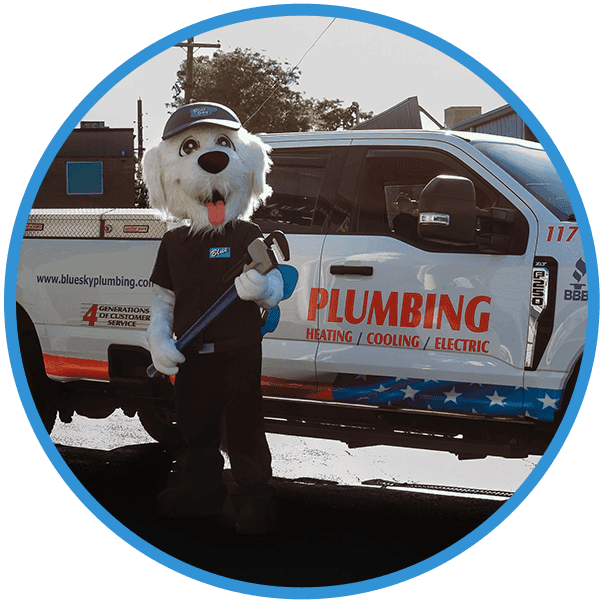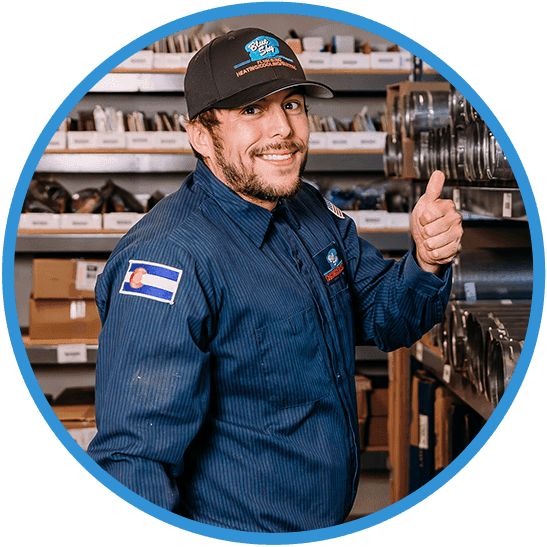 "From start to finish, my experience with them was outstanding."

I couldn't be happier with the service provided by Alex and Jay from Blue Sky Plumbing, Heating, Cooling, and Electrical. They exemplify what exceptional customer service and expertise should look like.

- David C.

"Highly recommend Blue Sky!"

Blue Sky expedited our service call due to the nature of our problem. Kris Johnson came the next day, and was on time, thorough, professional, and kind. He patiently figured out what we needed to fix our electrical problem.

- Jaika

"Thank you to Gareth, Chris, and Aaron for your work!"

They did a great job and I appreciate their work. Overall, I've had a great experience with Blue Sky and would recommend them if you're in need of plumbing or electrical work.

- Connor P.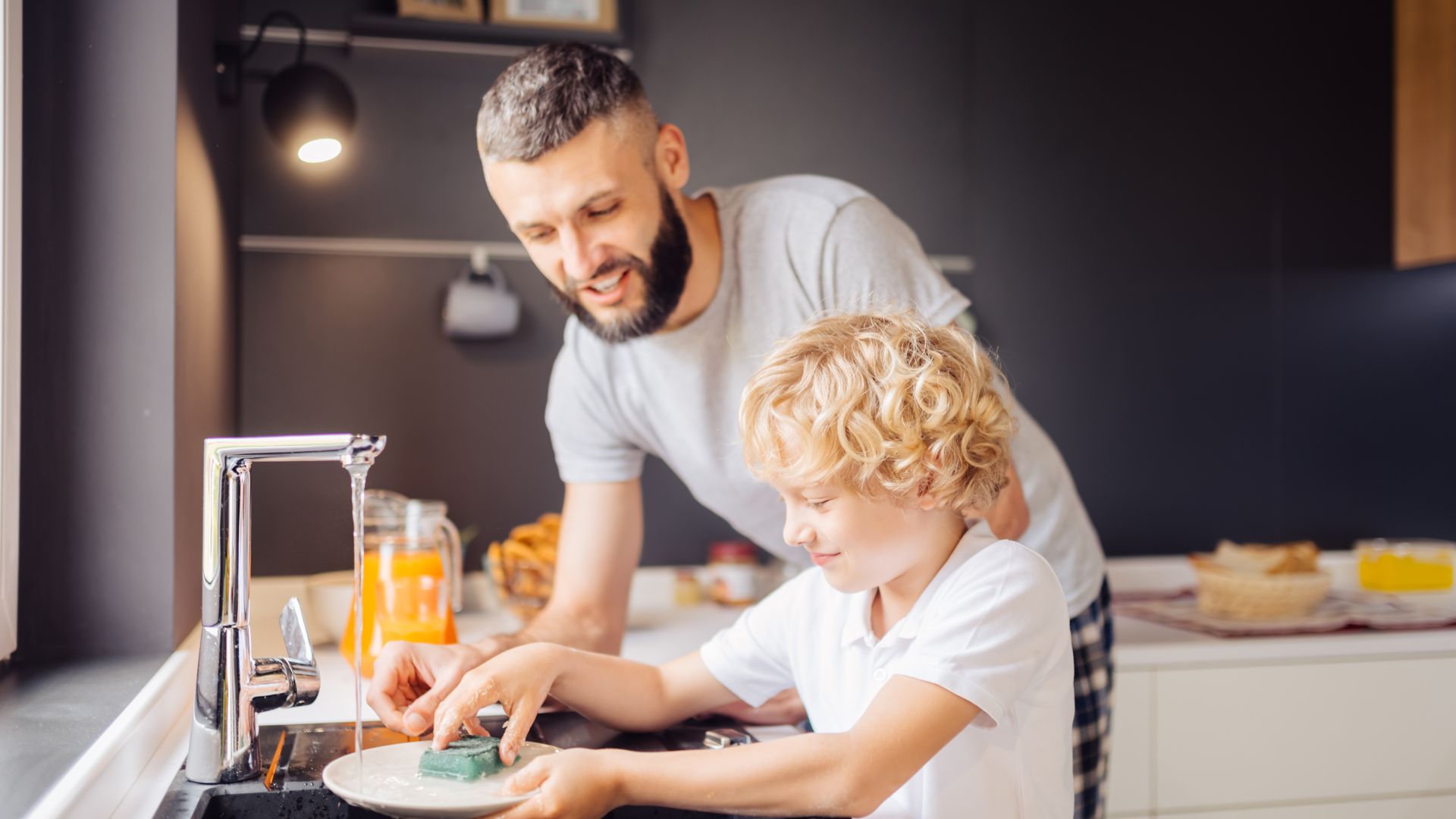 4.8 Stars | 1900+ Google Reviews

BBB A+ Rating

360+ Recommendations