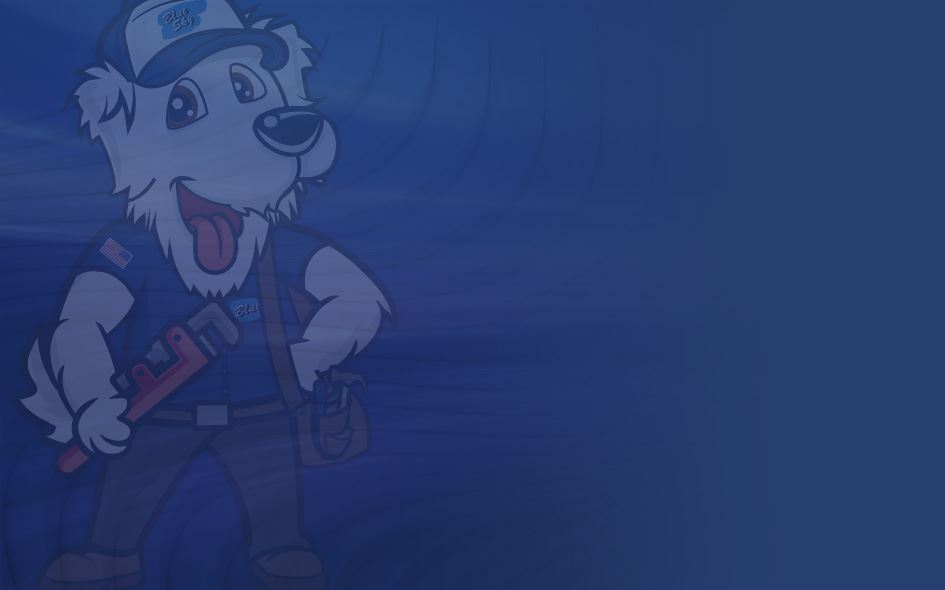 Explore How Our Team Can Help In Your Service Area. We are ready to help solve your problems!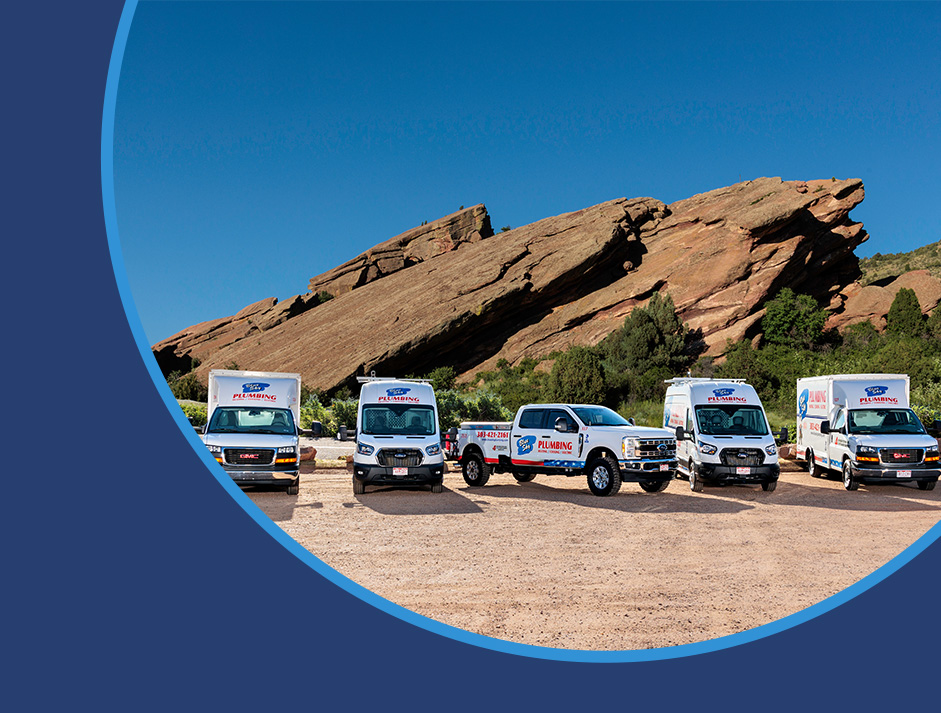 Our Service Area
HVAC, Plumbing, & Electrical Solutions Throughout Colorado's Front Range
Established in 1916, Blue Sky is a time-honored institution with deep roots in Colorado. Our family has been providing the highest quality plumbing, HVAC and electrical services to our community for over 100 years. Over the past century, our commitment to quality and customer satisfaction has fueled our growth and success. Today, we are proud to extend our home services—ranging from heating and cooling services to plumbing and electrical work—to a wide range of clients throughout the Denver Metropolitan Area and along Colorado's Front Range.
Our longevity in the industry is a testament to the trust that our clients place in us and to the consistently high standards of service that we maintain. We are not just a company— we are a community of professionals who genuinely care about your comfort.
Whether you need an HVAC system serviced, a plumbing issue resolved, or help with an electrical project, rely on Blue Sky.
To get started, call (303) 625-6225 today!
Quality Service from Aurora to Boulder
At Blue Sky, our goal is to make our top-quality home services accessible to as many of our neighbors in Colorado as possible. We understand the importance of having a reliable partner to manage your home systems, and we're proud to be that partner for communities across the state. No matter where you live in these communities, you can count on Blue Sky for superior home services delivered with professionalism, integrity, and a personal touch that makes all the difference.
Our comprehensive suite of heating, cooling, plumbing, and electrical services is available in the following cities:
Bennett
Central City
Dumont
El Dorado Springs
Empire
Erie
Federal Heights
Fort Lupton
Foxfield
Foxton
Franktown
Georgetown
Henderson
Idledale
Lochbuie
Niwot
Sedalia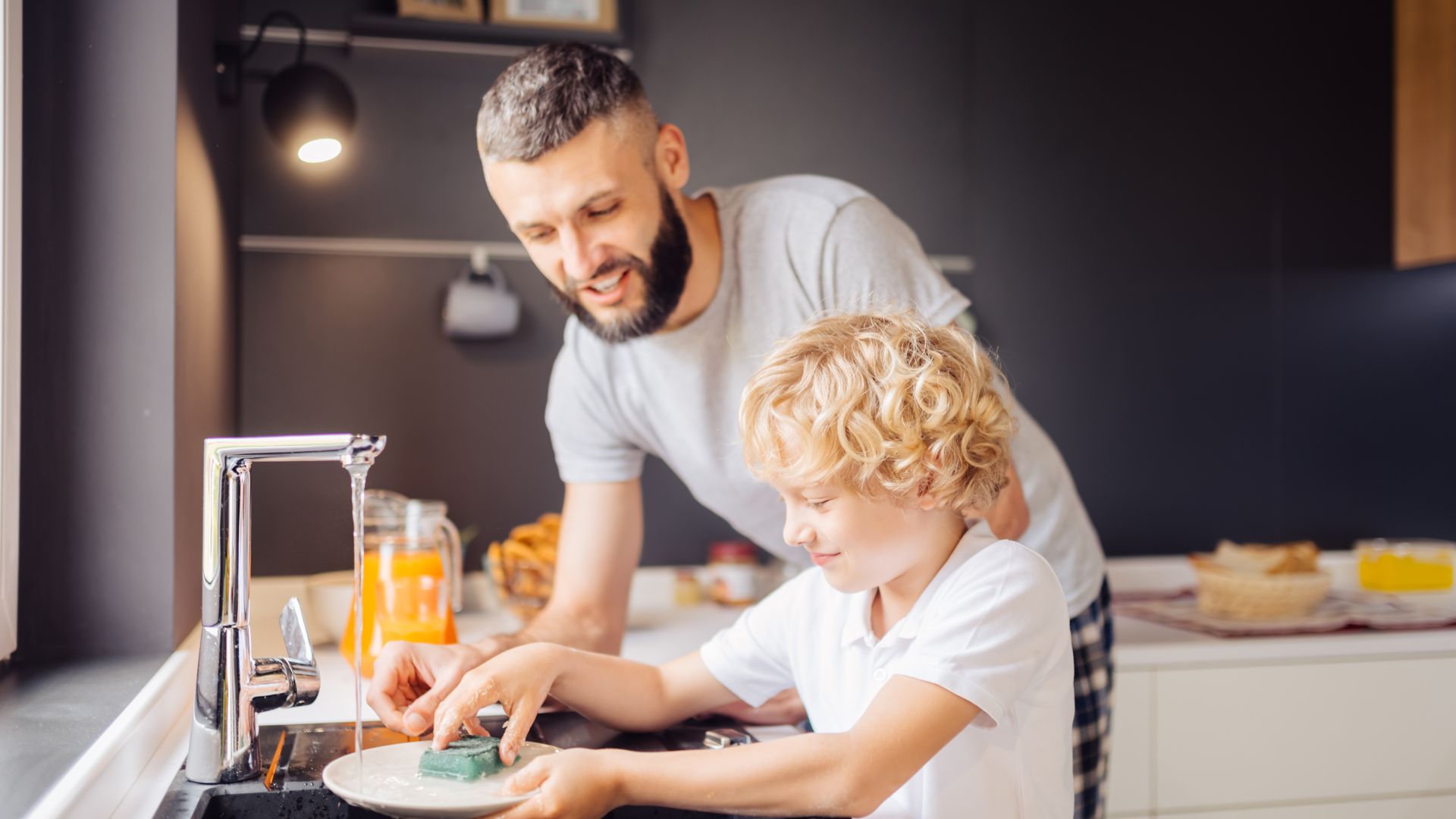 4.8 Stars | 1900+ Google Reviews

BBB A+ Rating

360+ Recommendations

Get a Free Second Opinion
Call us for a free second opinion from one of our experts on any install or large projects if you're not comfortable with a quote you received from another company!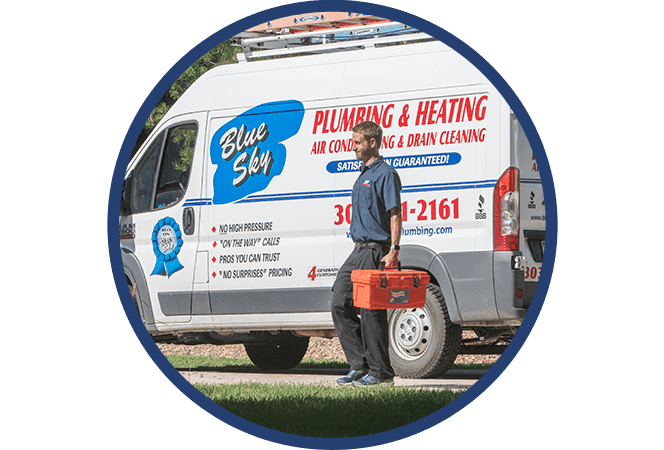 Why Choose Blue Sky?
24/7 Same-Day Emergency Service. Fast & Reliable Service You Can Trust.
We Do It Right

Our certified and licensed plumbers, HVAC specialists, and electricians are guaranteed to repair, maintain, or install your equipment right the first time. Once the work is complete, we perform tests to ensure it's good to go. Additionally, we back up all of our work with our exclusive one-year warranty on parts and labor.

We Come Prepared

We stock more products and supplies on our trucks than any other HVAC company in the area. Because each of our trucks is a "warehouse on wheels," once you've approved the work, the parts will be readily available. That's what makes us such an efficient licensed company and are able to complete most repair jobs in one day.

We Listen

Before we start working in your home or place of business, we start by listening to you and what you have to say. Our experience leads us to ask questions that will help pinpoint what the root cause of the problem is. We won't begin the repair or installation process until you're comfortable with what we're going to do and the cost.
Our Services
At Blue Sky, we offer a wide range of comprehensive services to cater to your home's needs:
Heating services: Our heating solutions are designed to provide you with comfort during the colder months. We service furnaces, boilers, central, and ductless mini-split heating systems. Whether it's regular maintenance, timely repairs, or complete system installations or replacements, trust Blue Sky to ensure your home stays warm and cozy.
Cooling services: Our cooling services ensure your comfort during the warmer seasons. We offer installations, maintenance, repairs, and replacements of central air systems, ductless mini-splits, and swamp coolers. Rely on us to keep your home refreshingly cool during the summer months.
Plumbing services: Plumbing emergencies can occur when least expected. That's why our plumbing services are built to handle any situation. We can help with repairs, traditional and tankless water heaters, water lines, drain cleaning, sump pumps, as well as water filtration and purification.
Electrical services: We provide a range of electrical services, from electrical installations and inspections to aluminum rewiring, lighting, ceiling fan installations, and smart homes
Emergency services: Understanding that unexpected issues can arise at any time, we also offer emergency services to ensure that your home systems are running smoothly and efficiently around the clock.
Sewer services: For more details about our sewer pipe replacements and other plumbing services like water line repairs, please give us a call today!
To schedule service with Blue Sky, call (303) 625-6225 or contact us online!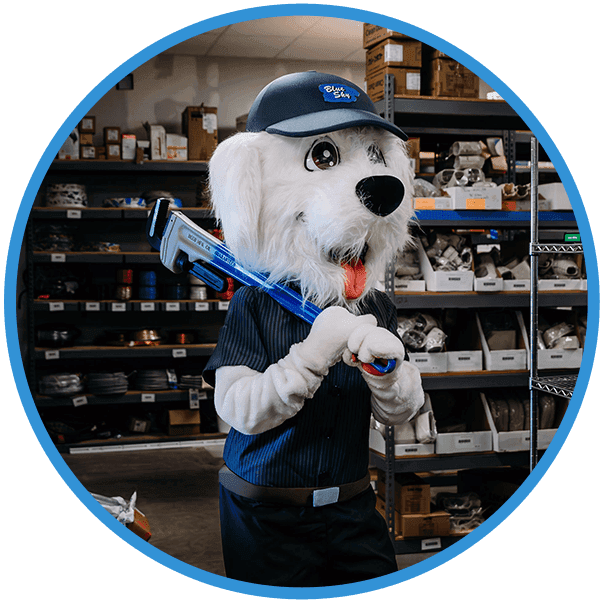 The Benefits of Going Local with Blue Sky
As longtime residents of Colorado, our team at Blue Sky possesses an intimate understanding of the unique climate and lifestyle challenges associated with living in Colorado's Front Range. Our deep familiarity with the region plays an influential role in shaping our services and the quality of our workmanship.
Some of the benefits of working with a local team like ours include:
High-altitude aptitude: The elevated terrain of Colorado can present unique challenges for home systems. Our local knowledge equips us to effectively address these issues, ensuring your home's comfort systems perform optimally at all times.
Climate-informed practices: The distinct weather conditions, from hot summers to freezing winters, require specific service practices. Our team is adept at designing and maintaining systems that function efficiently across all seasons.
Regional regulations compliance: As locals, we are well-versed in the regional laws, codes, and regulations that govern HVAC, plumbing, and electrical installations and repairs. We ensure all our services are compliant, avoiding potential penalties and hassle for our customers.
Swift response times: Living in the same community we serve allows us to respond quickly to your service calls. We're your neighbors, and we're committed to resolving your home service issues promptly and efficiently.
Personalized service: Our deep understanding of local needs and preferences enables us to offer personalized service that caters to the individual requirements of each customer.
At Blue Sky, we bring a local touch to every job, providing top-notch, trustworthy service that meets your home comfort needs.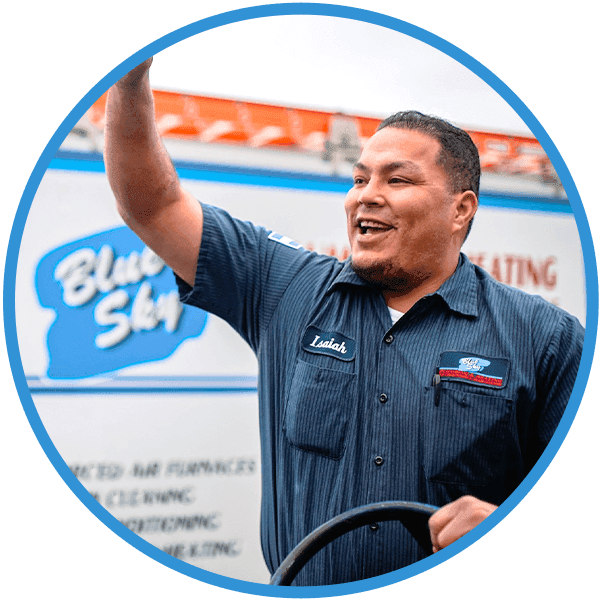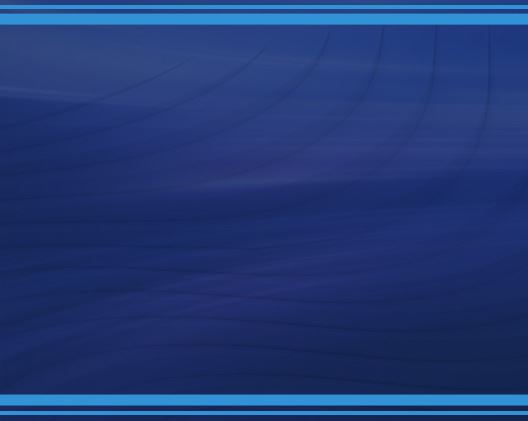 "My sincere thanks to you all!"

Eric Gibson went above & beyond my expectations and I will recommend Blue Sky to everyone as a company that says what they do & do what they say.

- Jacqui K.

"Blue Sky is amazing!"

I will always use Blue Sky for my plumbing and heating needs. I'm new to the area and finding a great contractor like Blue Sky really makes me feel at home. They are local and really provide great value for their exceptional service.

- Tracy W.

"Great company and great, fast service."

It is definitely worth the call and worth the service. I would highly recommend Blue Sky to anyone who is in need of plumbing services. I have zero regrets, and I'm a happy life-long customer.

- Laura A.

"We had a great honest experience with Blue Sky."

They immediately diagnosed our problem and corrected it efficiently. We never felt taken for a ride or the problem made out to be bigger than what it really was. Fantastic experience, company, and technicians.

- Becky G.