Denver AC Repair
Fast & Reliable AC Repair in Colorado's Front Range
When the Colorado sun is blazing, and the heat becomes more than just a mild inconvenience, your trusty AC comes to the rescue. But what if your AC is the one in distress? Here at Blue Sky, we understand the importance of a fully functional air conditioning system in your home or office and work hard to ensure you and your household keep cool when things get heated.
We strive to provide dependable and efficient AC repair services to our neighbors across Colorado's Front Range. We understand that keeping cool during the hot summer months is more than a luxury—it's a necessity. With years of experience, our proficient technicians have honed their skills in diagnosing and resolving a wide range of air conditioning issues. No job is too big or small for us. Our team is adept at handling everything from simple tune-ups to complex repairs.
Trust Blue Sky to take care of the problem quickly and professionally when you need AC repairs in Denver.
To get started, call (303) 625-6225 today!
Our AC Repair Services
Central AC Repair
A central air conditioning system, often referred to as central air, is a centralized cooling system that uniformly cools an entire building. It works by taking in warm air from the environment, cooling it through a series of evaporator coils, and then dispersing the cooled air back into the building through a system of ducts.
We offer a variety of repair services for central air conditioning systems, including:
Refrigerant leak repairs: Over time, your AC's refrigerant lines may develop leaks, causing a decline in system performance and efficiency. Our technicians can locate and repair these leaks and refill the refrigerant to the necessary level.
Condenser coil cleaning: The condenser coil, located in the outdoor unit, can become dirty or blocked, leading to impaired performance. Regular cleanings can help keep your AC running smoothly.
Air duct cleaning or repair: Dust and debris can accumulate in your ducts, obstructing airflow and reducing your system's efficiency. In some instances, ducts may also get damaged and require repair.
Thermostat issues: If your AC is not cooling adequately, the problem could be as simple as a malfunctioning thermostat. We can diagnose and resolve thermostat issues to ensure optimal temperature control.
Compressor replacement: The compressor is the heart of your AC system. If it fails, it usually needs to be replaced.
The list above outlines the most common repairs; however, it is not exhaustive. Central AC systems can encounter various other issues, and our experts at Blue Sky are well-equipped and ready to handle them all. No matter the issue's complexity, we are here to ensure your AC system functions at its best.
Ductless AC Repair
A ductless air conditioning, also known as a mini-split system, is a highly efficient method of cooling specific areas of a building. Unlike central AC systems, ductless systems don't need extensive ductwork, making them an ideal choice for older homes or additions where duct installation is not feasible.
The system consists of an outdoor compressor and one or more indoor air handling units connected by a conduit. The indoor unit takes in warm air, cools it via a refrigerant in the evaporator coil, and then dispenses the cooled air directly into the room.
We can handle any issues your mini-split system is having, including:
Thermostat issues: These can lead to inaccurate temperature readings and problems controlling your cooling system.
Noise problems: Unusual noises can be a sign of mechanical issues, such as loose parts or problems with the fan.
Fixing refrigerant leaks in the conduit: The conduit that connects the indoor and outdoor units can develop leaks, leading to inefficient cooling. Our technicians can fix these leaks to ensure your AC functions efficiently.
Indoor air handler malfunctions: The indoor units, or "air handlers," can experience issues like motor failure or iced-over coils. Our team can diagnose and fix these problems to keep your system running smoothly.
Outdoor unit troubles: The outdoor condenser unit can encounter fan motor failures or capacitor problems. Our team can handle these and ensure your system works as it should.
At Blue Sky, we possess the know-how to tackle HVAC issues, big or small, including those not listed above. No matter the problem, our team is always ready to deliver a solution that ensures your AC system functions at its best.
Our AC Repair Process
When you call us for air conditioning repair in Denver or the surrounding area, your call will be answered by a friendly member of our scheduling staff. They will match you with the technician best suited to solve your problem and then schedule an appointment.
On the day of service, one of our technicians will discuss the problem you are facing with you and then comprehensively inspect your machine, taking note of any issues or irregularities. As soon as they identify what is wrong with your air conditioner, they can discuss your repair options with you.
Since we carry all the most commonly needed parts on our trucks, we can often provide the necessary service without delay. In other words, we are ready to get to work as soon as we know what we need to do.
Benefits of Calling Blue Sky for AC Repair
Our friendly HVAC techs have years of experience and can handle any AC problem anytime.
We work swiftly, so your air conditioning will be back up and running quickly.
We won't stop until we locate the source of your AC troubles, so you don't have to worry about it happening again after we fix it.
We keep components and parts on our truck, so we can generally fix your AC without leaving and returning.
Don't let a broken AC ruin your day. Trust Blue Sky for all your air conditioning repair needs.
When Should I Call a Professional for AC Repair?
Air conditioners are complex systems, and with complexity comes the potential for numerous issues. Problems with your AC unit can range from minor nuisances to major system malfunctions, and recognizing the signs of trouble can save you time, money, and discomfort.
Some common signs that your air conditioning system needs to be repaired include:
Unexpected increase in energy bills: If your energy bills have suddenly surged without any significant change in your usage patterns, your AC might be working harder than it should be, which is often a sign of an underlying issue.
Poor airflow or no cool air: Is your AC running but not cooling the room? This could indicate a problem with your system's compressor or a signal that your air ducts require cleaning.
Strange noises: A healthy AC unit should run relatively quietly. If you've started to notice squealing, grinding, or grating sounds, it's time to call in the professionals at Blue Sky.
Unpleasant odors: If you get a pungent or foul smell from your AC vents, there could be an issue with your system's wire insulation. You could even have mold inside your unit or ductwork.
Water leaks: Leaking water or refrigerant around your system is not something to neglect, as this could damage your home and potentially signal a significant problem with your AC unit.
Addressing AC issues promptly can help avoid considerable system damage and unnecessary discomfort. When in doubt, it's wise to contact the professionals at Blue Sky for assistance in diagnosing and addressing your AC concerns responsibly and efficiently.
Air Conditioning Services FAQ
Do I need air quality testing?

Are you concerned about your indoor air quality? Do you want to breathe high-quality air and you're not sure if you're doing so? Then air quality testing might be right for you. We recommend air quality testing if you've had construction in your home or in nearby areas. You may also want to have your indoor air tested if you're struggling with allergies and asthma when you're in your home. We can test for all sorts of contaminants, then let you know what we find, and design an air filtration or purification system that will address your specific needs.

How can I spend less on cooling costs?

When your air conditioner is working efficiently, you won't have to spend as much on cooling costs. Here are a few tips for making your air conditioner work better:

Change your filter regularly. When your filter is dirty, your air conditioner has to work extra hard to get the air that it cools.
Use a programmable thermostat or one you can control with your smartphone. This allows you to keep your home warmer when you aren't there while still lowering the temperature before you get home.
Check your insulation. Insulation isn't just for the winter! In the summer, it can keep your cool air inside and the warm air outside so you can stay more comfortable for a longer time.

When should I choose a window air conditioner?

Window air conditioners are the best option for air conditioning when:

You cannot install another type of air conditioner because you're renting or because your building cannot support it.
You only want to cool a single room or space in your home, or you need some extra cooling power for a small space.
You don't use air conditioning very often so it's not worth the expense of installing ductwork and other components necessary for other air conditioning systems.

Do I need a new air conditioner?

Not sure if it's time to buy a new air conditioner? Our experts will come to take a look at your current one and let you know what they recommend. We usually tell people to get a new A/C under the following circumstances:

Your current air conditioner is near the end of its lifespan and you're concerned about an emergency breakdown or our technician thinks that a breakdown is near.
You need to fix your air conditioner and the repair will cost more than half the cost of replacing the unit.
You've been calling frequently for A/C repairs and you're tired of the hassle or you feel like you've spent too much money on smaller repairs.

How do I clean my air conditioner?

Cleaning your air conditioner can be a great way to keep it running well and make sure that it isn't working so hard that it experiences extra wear and tear.

1. Turn off the air conditioner and flip the circuit breaker so it's not getting any power.

2. Remove the cover on your outdoor unit.

3. Use a condenser cleaner to clean your condenser coils. Follow the directions on the bottle to achieve maximum cleanliness.

4. Change your air conditioning filter.

Should I call for AC maintenance?

We offer comprehensive air conditioning maintenance. However, a lot of homeowners aren't sure why they would ask for this service because they aren't sure how it benefits them. Here are just a few of the things you can gain when you call us for A/C maintenance.

A more efficient air conditioner. Make your air conditioner use energy better, which will lower your bills every month.
Stay cooler at home. Your air conditioner may be able to process more cold air after it gets tuned up, which means that it will be more effective at cooling your home.
Avoid major A/C problems later. Find any potential air conditioning issues before they cause a major malfunction and get them fixed before you need to rely on your air conditioner again.

What is the best type of air conditioner for me?

Most people think of traditional air conditioners when it comes to cooling their homes. However, there are actually many options when it comes to getting you and your family comfortable during the summer. Your options include:

Central air conditioners
Window air conditioners
Portable air conditioners
Heat pumps
Ductless mini-split air conditioning systems

Every situation and every person requires a different type of air conditioner. Our experts will take a look at your situation, talk to you about your cooling needs, and then recommend the type or types of air conditioner that we think would work best for you.

Which air conditioning services does Blue Sky offer?

No matter what is going on with your air conditioning, we'll work with you to help you find the right solutions for your needs. We can fix your air conditioner, replace it with a new one, and install any parts you need to have installed. We'll make sure you have the cool air that you and your family need so you can live well all summer long. Check Out What Your Neighbors Are Saying!
4.8 Stars | 1900+ Google Reviews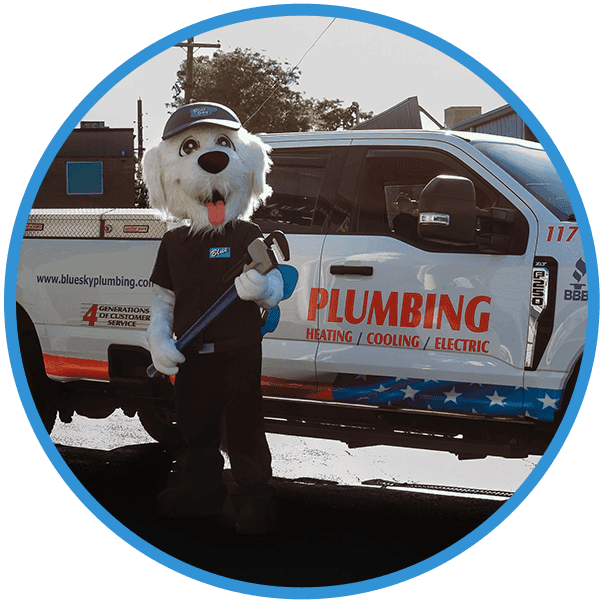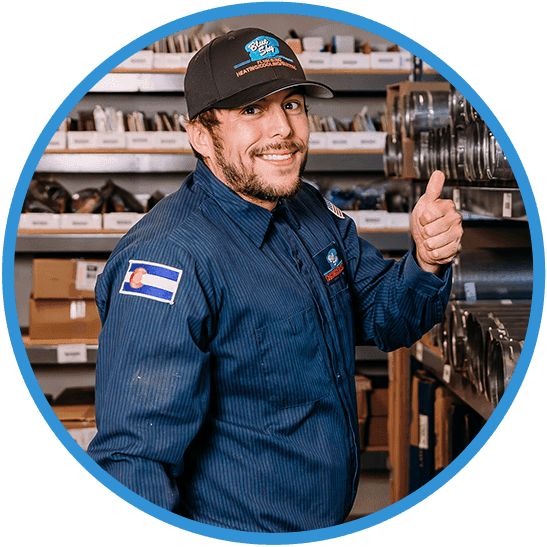 "Highly Recommend!"

Mario got out the same day and fixed the clog/leak in my AC system. He went the extra mile and helped me to clean out my unit outside. He answered all of my questions and educated me on beat in-class usage/maintenance.

- Lucas N.

"Perfection from the moment we met at our home."

I would like to thank your company for the excellent service I received on my cooling system a few days ago from both Jake Canady and his partner Gage. They both went above and beyond my expectations.

- Scotty A.

"I appreciate their attitude."

This review is for Daniel and Eduardo who did the installation of my new AC and furnace on September 7-8. I want to thank them for such excellent work. They both were very courteous and respectful of my property.

- Kathy R.

"Blue Sky is amazing!"

I will always use Blue Sky for my plumbing and heating needs. I'm new to the area and finding a great contractor like Blue Sky really makes me feel at home. They are local and really provide great value for their exceptional service.

- Tracy W.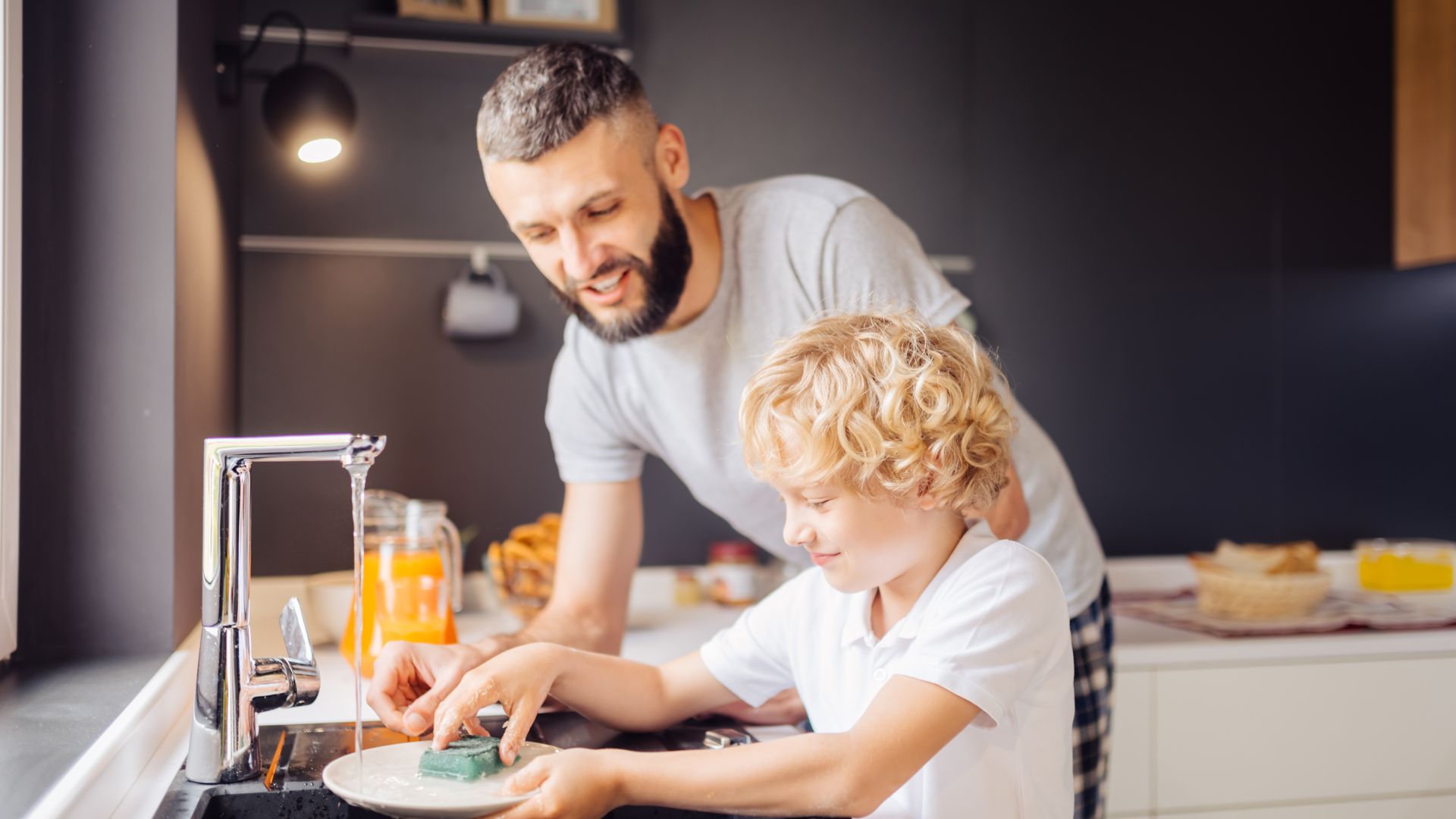 4.8 Stars | 1900+ Google Reviews

BBB A+ Rating

360+ Recommendations