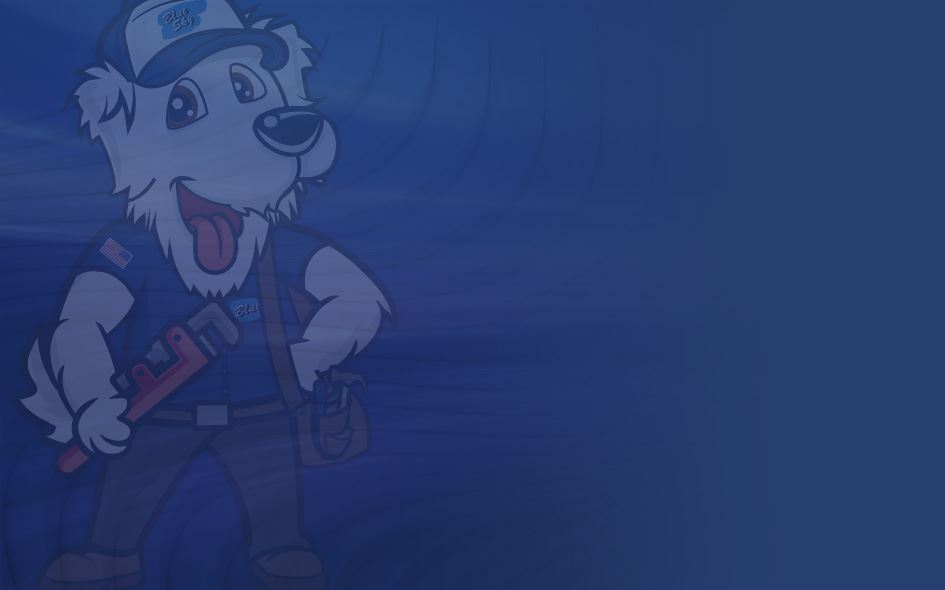 Our Team Can Help With Your Tankless Water Heaters. We are ready to help solve your problems!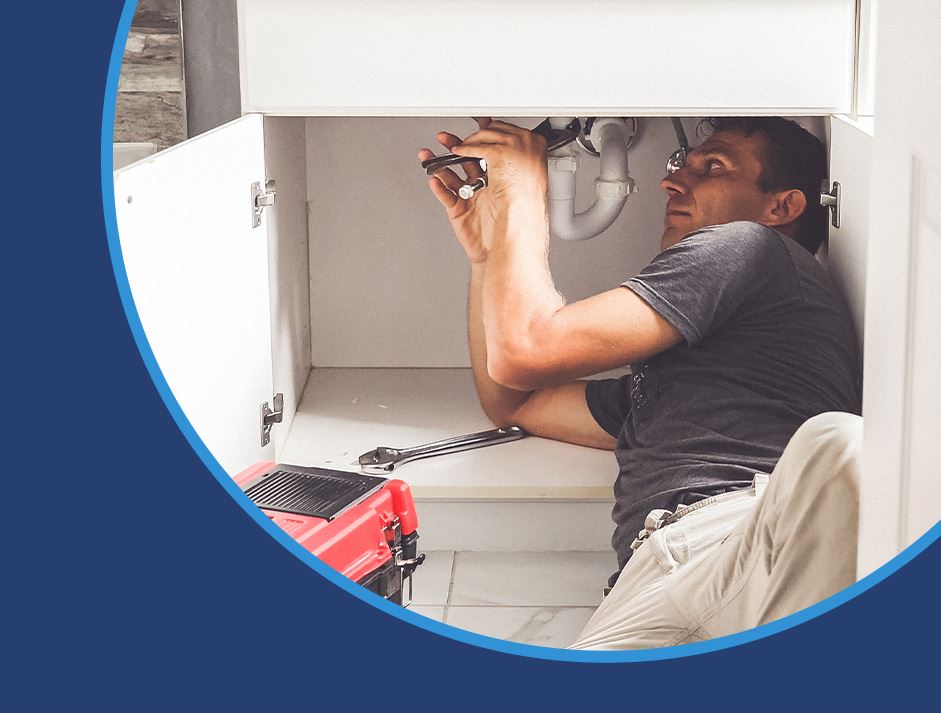 Tankless Water Heaters in Denver
Installation, Repairs, & Maintenance for Instant Water Heaters Throughout the Front Range
Tankless water heaters represent a significant advancement in home comfort technology. Unlike traditional models, these heaters provide hot water on demand, eliminating the need for a storage tank and potentially reducing energy consumption. The benefits are numerous— from immediate hot water to increased energy efficiency and space savings.
At Blue Sky, we are deeply committed to providing reliable and efficient tankless water heater services in Denver. Our broad and diverse knowledge in this area reflects our team's dedication to staying at the forefront of industry advancements.
We offer comprehensive services, including installation, repairs, and regular maintenance for tankless water heaters in Denver and throughout the Front Range. We emphasize quality, professionalism, and customer satisfaction, making us a dependable choice for all your hot water needs.
To schedule service, call (303) 625-6225 today!
How Do Tankless Water Heaters Work?
Tankless water heaters operate on a straightforward principle. When a hot water tap is turned on in your home, the water flow is detected by a sensor in the unit. This triggers the heater to start its operation. Cold water is drawn into the unit, passing through a heat exchanger. This heat exchanger, powered by gas or electricity, instantly heats the water to the preset temperature.
As long as the tap remains open, the tankless water heater will continue to supply a steady stream of hot water. Once the tap is shut off, the unit stops heating the water, making this a more energy-efficient option compared to conventional water heaters that keep a large tank of water heated at all times. This on-demand operation makes tankless water heaters an exceptionally efficient choice for home or business use.
The Benefits of a Tankless Water Heater
These appliances are not only highly efficient but also offer a range of benefits that make them a worthy consideration for any home or business.
Tankless water heaters offer a range of benefits over traditional models, including:
Energy cost savings: Tankless water heaters heat water on demand, meaning they use energy only when the hot water tap is turned on. This leads to significant energy savings, reducing your monthly utility bills.
Long life span: With proper maintenance, tankless water heaters can last up to 20 years, almost double the lifespan of traditional water heaters. This makes them a cost-effective long-term investment.
Reduced risk of flooding: Because tankless water heaters don't store water, they eliminate the risk of flooding due to tank leaks or ruptures.
Consistent water temperature: Tankless water heaters deliver hot water at a constant temperature for as long as you need it, providing a comfortable and consistent showering experience.
Space efficiency: These heaters are compact and can be mounted on a wall, thereby saving precious space in your home or business.
Less waiting time: You no longer have to wait for the water to heat up. A tankless system provides hot water immediately, enhancing your comfort and convenience.
Environmentally friendly: These heaters are environmentally friendly due to their high energy efficiency and lower CO2 emissions compared to traditional models.
Tankless Water Heater Installation
At Blue Sky, we offer expert tankless water heater installation services across Denver. Our team of licensed and experienced technicians can provide a seamless installation process, treating your home with the utmost respect.
We begin with an in-home consultation where we evaluate your current system, discuss your hot water needs, and recommend a tankless system that best fits your requirements and budget. We follow a meticulous installation process that includes proper sizing of the unit, selecting an optimal installation location, and ensuring proper venting and gas line connections for gas-powered units. For electric units, we make sure that your home's electrical system is adequately equipped to handle the new heater. Throughout the process, we adhere strictly to all local codes and safety standards, ensuring the highest level of safety and efficiency.
Once the installation is complete, we walk you through the operation of your new tankless water heater, explaining its features and maintenance needs. We don't consider the job done until all your questions are answered and you are comfortable with your new system.
Tankless Water Heater Repairs
Even though tankless water heaters are designed to be durable and reliable, like any other appliance, they can sometimes encounter issues. When that happens, Blue Sky is here to help with expert tankless water heater repair services in Denver. Our team of experienced technicians is well-versed in identifying and rectifying a wide variety of tankless water heater issues, ensuring your hot water is back up and running in no time.
Whether you're facing inconsistent water temperatures, reduced water flow, or your unit is not heating water at all, we have the tools and knowledge to diagnose and fix the issue promptly. During the repair process, we assess the overall health of your unit and advise you on any potential concerns that might lead to future problems.
We understand the inconvenience caused by a malfunctioning water heater, and we strive to offer quick and effective solutions that restore comfort to your home or business. Our repair services are backed by our commitment to customer satisfaction, providing quality workmanship, professionalism, and transparency at every step.
Tankless Water Heater Maintenance
Regular maintenance of your tankless water heater involves flushing and cleaning the system to remove any scale buildup that can affect its performance. This process includes shutting off the power source, disconnecting the water source, and using a descaling solution to clean the unit. It is also necessary to clean and check the filter, ensuring it's free from debris that might hinder water flow.
In addition, the heat exchanger should be checked for signs of wear and tear, and the venting system should be inspected for any blockages that could impact efficiency. For gas-powered units, checking for gas leaks is an integral part of routine maintenance.
While some homeowners may feel comfortable performing these tasks themselves, we recommend seeking the help of a professional. Our team of experienced technicians at Blue Sky is well-equipped to handle your tankless water heater maintenance needs, providing meticulous care to ensure your system runs smoothly and efficiently.
Contact us today to learn more or to schedule a service with one of our dedicated tankless water heater specialists.
Frequently Asked Plumbing Questions
Why is my drain clogged? I'm so careful!

We believe you when you tell us that you are so careful about putting grease down your drains. Unfortunately, most people end up putting it down accidentally no matter how hard they try to do the opposite. When you rinse plates, bowls, pots, and pans in your sink, they often have a thin layer of grease on them. This gets rinsed down the drain with the rest of the debris from your plate. When this grease contacts a cold pipe downstream from the kitchen sink, it solidifies and attaches to the pipe wall. Over the years, even the smallest amounts of grease can build up and cause clogs. Don't worry, though! Your Blue Sky plumber will get that clog out fast!

What kind of sink should I get?

When it comes to getting a new sink, you have many options. These include:

Cast iron
Stainless steel
Corian
Fiberglass
Enameled steel
Acrylic
And more!

When our experts help you install a sink, we'll ask you what you plan to do with it. Will you wash dishes in it regularly? Is it likely you will drop dishes or silverware in it? Then, we'll ask you about your preferences. Do you want a large sink or a small one? Do you want a sink that sits on top of the counter or below the counter level? Once we know the answers to these questions, we'll work with you to find the perfect kind of sink for your home. In general, cast iron and stainless steel are more durable than some other types of sinks, but they may require special care.

What kind of water heater should I get?

Most of the time, the type of water heater you get will be determined by the type of connections you already have. Unless you are highly motivated to change the type of water heater that you have, the best choice is usually to get the same kind that was installed before. If you are in a place to change the type of water heater that you have, gas is often the better option. It is cheaper and can heat larger quantities of water faster. However, gas water heaters are usually larger than electric ones and you cannot store flammable liquids nearby.

Does Blue Sky Offer Commercial Plumbing Services?

Absolutely. No matter if you are a homeowner or a business owner, we've got your plumbing in Denver covered! We offer full commercial plumbing services for old or new buildings. Visit our Commercial Plumbing page to learn more about our plumbing services for businesses!

What is hydro jetting?

Hydro jetting offers a way to clean your drains without digging up your yard or pulling your home apart to access clogged pipes. Instead, we use a tool that sprays highly-pressurized water into your pipes. We control the pressure of the water and where it sprays, so we can remove your clog and clean your entire pipe. A hydrojetting tool has one nozzle that sprays forward and 6-8 that sprays backward. On the first pass, the reverse-facing jets propel the nozzle forward while the front one breaks up clogs. When we pull the nozzle back through the pipe, the reverse jets scour the edges of the pipe until they look like new. If your plumber thinks that hydrojetting is a good option for you, we'll let you know and get the job done fast.

What is the best kind of pipe for my home?

Most of the time, we suggest plastic or PEX/PVC piping for your home. This material lasts for a long time because it doesn't rust and is less likely to crack or break than some other types of pipe. Unless you are in a very specific situation, which our plumbers will discover, we highly recommend this type of piping for your home.

How do I know if my toilet is leaking?

Toilet leaks are more common than you might think. This can make your water bill sky-high and leave you wondering what is going on. Here are a few signs that your toilet is leaking:

You frequently have to jiggle the handle to make the toilet stop running.
You have to hold down the handle when to flush to get the tank to empty.
Water runs over the top of the overflow pipe.
You hear sounds of water running in the toilet when it is not being used.
Water runs down the sides of the toilet bowl long after the toilet was last used.
You hear the toilet tank refilling even though it hasn't been emptied recently.

What can I put down my garbage disposal?

As long as you use enough water, you can put almost any non-fibrous food down your garbage disposal. This includes bones up to ½" in diameter, coffee grounds, eggs and egg shells, orange rinds, apples, and potato peelings. Most problems occur when you don't use enough water and don't allow the water to run for at least 10 seconds after the food disappears.

What plumbing services does Blue Sky offer?

We offer a complete line of plumbing services. No matter what is going on with your home's plumbing, we can fix it, replace it, or install a new one. We can also help you make plumbing-related upgrades to your home. Need a new toilet, tub, sink, shower, or faucet? We have you covered. Finally, we can help you with your water heater, your water softener, or your water filtration. Call us today with all of your plumbing-related questions and we'll get you the answers you need. Check Out What Your Neighbors Are Saying!
4.8 Stars | 1900+ Google Reviews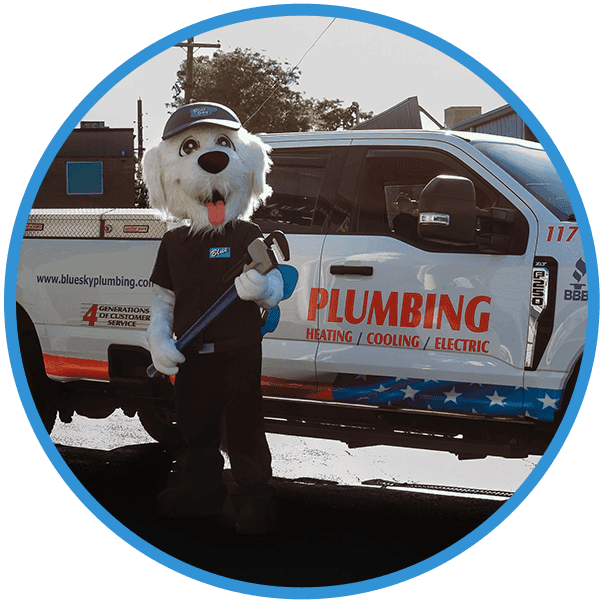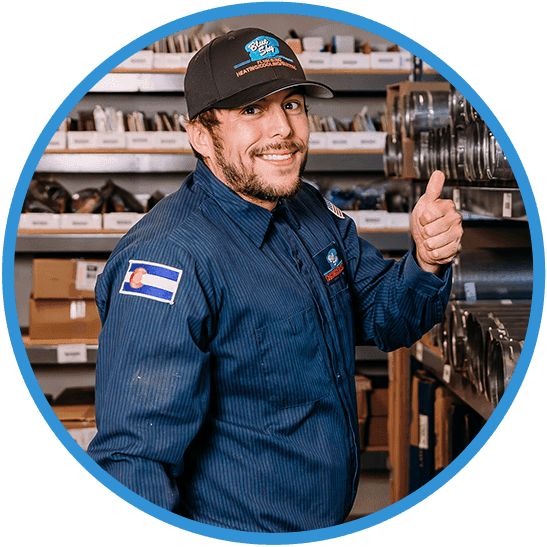 "Highly Recommend!"

Mario got out the same day and fixed the clog/leak in my AC system. He went the extra mile and helped me to clean out my unit outside. He answered all of my questions and educated me on beat in-class usage/maintenance.

- Lucas N.

"Perfection from the moment we met at our home."

I would like to thank your company for the excellent service I received on my cooling system a few days ago from both Jake Canady and his partner Gage. They both went above and beyond my expectations.

- Scotty A.

"I appreciate their attitude."

This review is for Daniel and Eduardo who did the installation of my new AC and furnace on September 7-8. I want to thank them for such excellent work. They both were very courteous and respectful of my property.

- Kathy R.

"Blue Sky is amazing!"

I will always use Blue Sky for my plumbing and heating needs. I'm new to the area and finding a great contractor like Blue Sky really makes me feel at home. They are local and really provide great value for their exceptional service.

- Tracy W.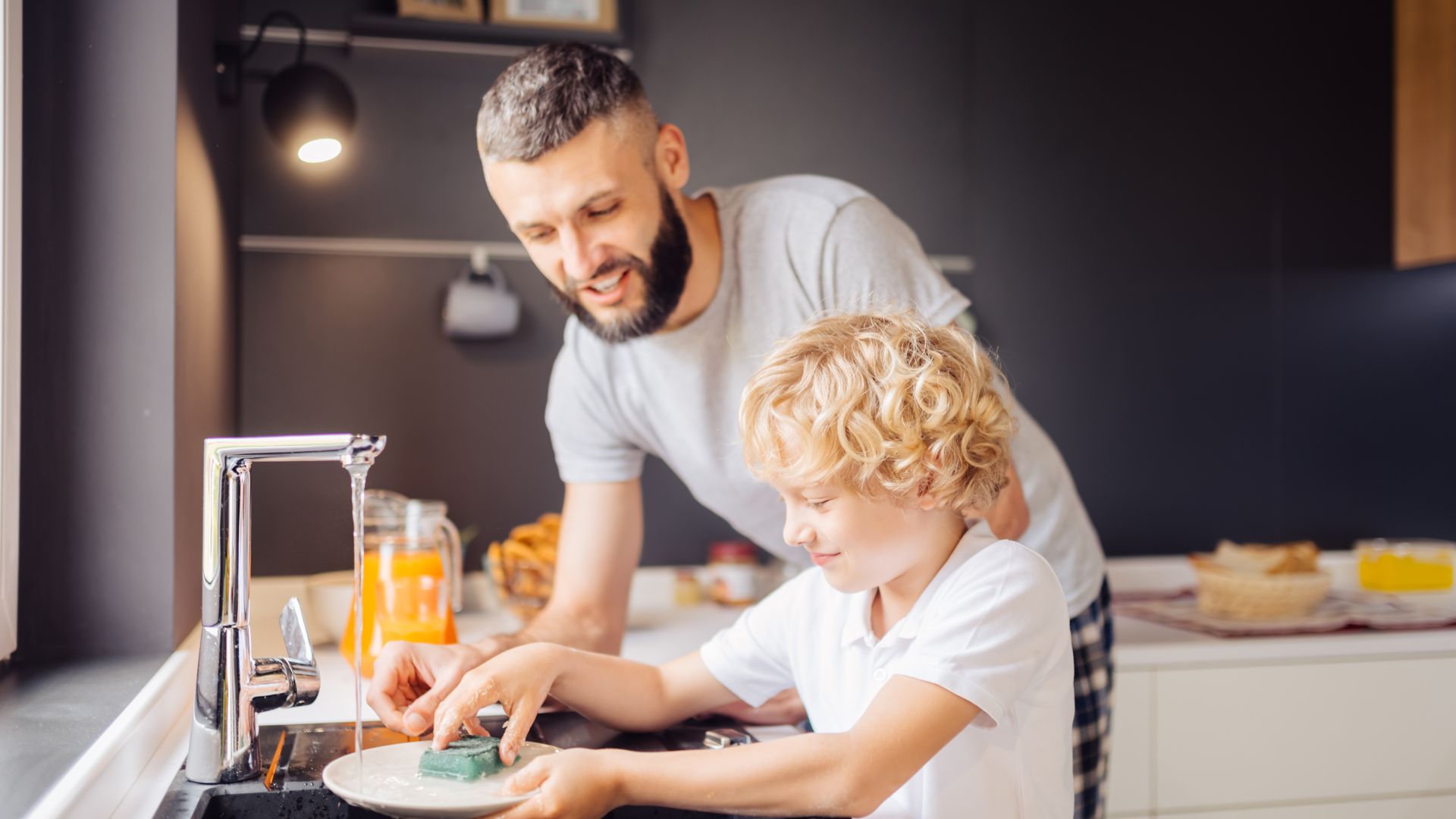 4.8 Stars | 1900+ Google Reviews

BBB A+ Rating

360+ Recommendations