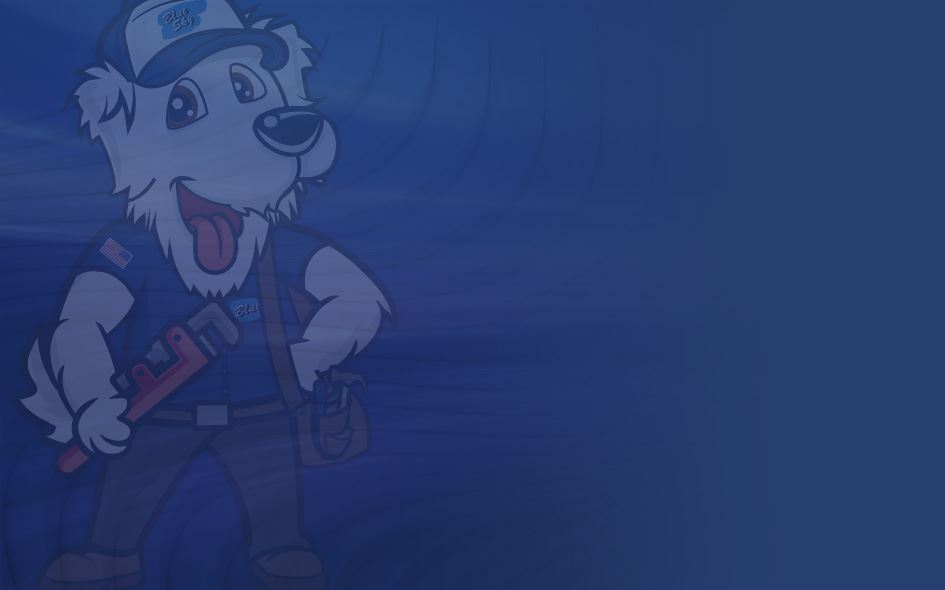 Our Team Can Help With Your Lighting Installation, Repair & Replacement. We are ready to help solve your problems!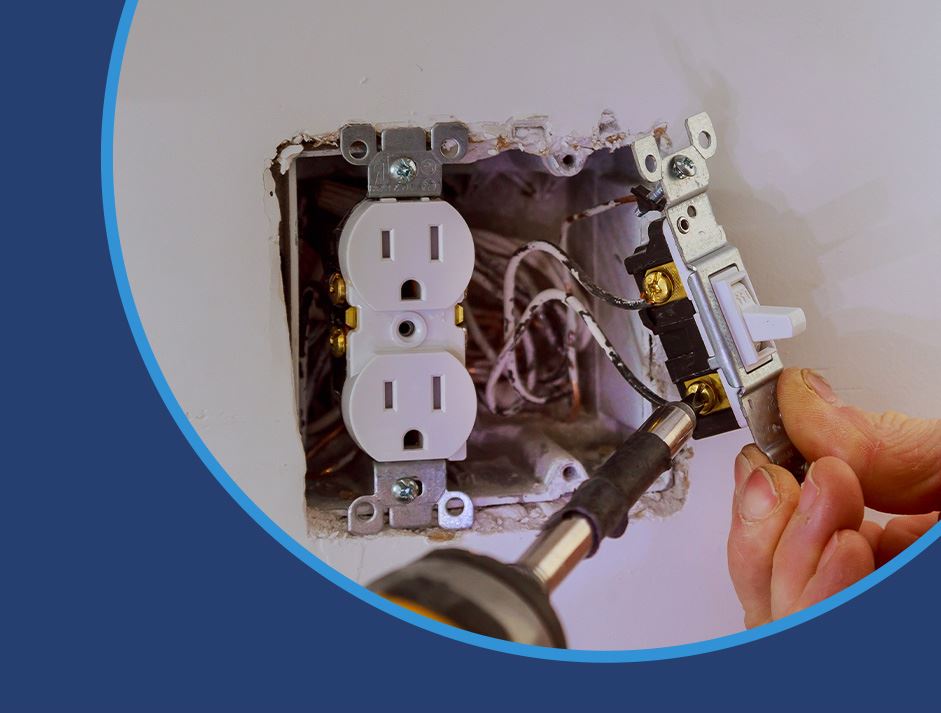 Lighting Installation, Repair, and Replacement in Denver
Lighting Installation, Repair, and Replacement in the Denver Metro Area
Blue Sky Plumbing, Heating, Cooling & Electric can handle all of your Denver lighting needs. Our electricians in Denver can come out and fix any lighting fixtures, as well as perform installs and replacements of all kinds. We are the lighting experts in the Denver Metro area and can help you with indoor or outdoor lighting, control systems and much more! Reach out to our Denver lighting professionals today!
Denver Lighting Installation Services
Adding new lighting to your home in Denver can be an amazing upgrade to the existing home and give it a whole new look and feel. You may have recently purchased some amazing new light fixtures for your kitchen or dining room but now you are finding that you have no idea how to install them. That's ok, that is why you hire a professional. Your Blue Sky electrician can install or repair just about any lighting fixture in your home at an affordable rate!
Here are some of the lighting installation jobs that we do for homeowners throughout Denver and the surrounding areas:
Install light fixtures
Recessed lighting installation
Install pendant lights
Install outdoor lighting
Add light dimmers to existing lights
Smart lighting control systems
Remodels and New Construction
LED lighting upgrades
Ceiling fan lighting
Chandelier installation
Lighting troubleshooting
Track lighting installation
Outdoor lighting installation
Security lighting installation
Landscape, garden & patio lighting installation
Sometimes you might think that you can install light fixtures on your own but we really recommend hiring a professional for your lighting installation. Aging wiring and lighting work by unlicensed persons can result in hazardous electrical conditions; so leave lighting installation and repair to the professionals.
Call us at Blue Sky today; our work is warranted and we are licensed and insured!
Commercial Lighting Services in Denver
No matter what type of business you run, you'll need a commercial electrician in Denver at some point. That's where we come in! We'll work on your apartment building, your small store, your department store, your big box store, and more.
From industrial plants to strip malls, we have the commercial lighting installation solutions that will work for you. We're just a phone call away for:
Commercial Christmas Lights
Commercial LED Lighting
Commercial Outdoor Lighting
Commercial Lighting Fixture Repair
Commercial Electric Recessed Lighting
Commercial Landscape Lighting
And so much more! Give Blue Sky a call when you're ready to repair or upgrade your commercial lighting in Denver, we can't wait to brighten up your space for you and your customers today!
Indoor Lighting in Denver
Is your lighting outdated or just not working for you anymore? Give us a call and we'll help you figure out how to update it in a way that will look better, work better, and even use the existing wiring that you have, as much as possible. We'll work with your designer and any other contractors involved, too, to coordinate our efforts and ensure that your home becomes your castle.
Need to update that track lighting in the kitchen? Are those lights in your hallway just not working for you anymore? We've helped numerous homeowners in Denver and the surrounding areas to solve these problems and more. Give us a call. We'll send out an expert electrician to look at your home, assess your needs, and help you come up with a solution that will work.
Before we do any work, we're always up front about how much we think it will cost and how long it will take. We'll work with you to keep things within your budget and to make the project as minimally disruptive as possible.
Outdoor Lighting in Denver
Installing outdoor lighting on your property can protect your home and family and add curb appeal. Whether it's deck lighting, pathway lighting, pool lighting, floodlighting, or motion lighting for security, Blue Sky offers reliable, affordable outdoor lighting installation services to complete the project.
Do you want to upgrade your patio to include some amazing new lighting? Do you want to string lights across your balcony or over a canopy? Maybe you want some new lighting around your fire pit, or you'd like to make your porch a nice place to sit and have people over this summer?
We'll take on all of these outdoor lighting replacement projects and more. We are experts in solving your outdoor lighting problems, so your home can be inviting and your electricity safe. We know that you want to spend more time outside, especially when the weather is nice, and we'll work hard to get everything installed so you can have the maximum amount of time outdoors this summer.
Energy Saving Tips
Most people don't think about how much energy their lights use. While it isn't as much as large appliances utilize, you can still save money when you follow these lighting tips.
Replace all of your bulbs with LEDs. These have come a long way in the last few years. They aren't always the excessively bright lights they used to be. Now, you can get softer LEDs so you can set any mood you want to. They are sometimes more expensive up front, but they will last longer and draw less electricity over the long haul.
Turn off the lights when you leave a room. Sure, your dad said it for years, but he was actually right for once! Some people think that they should only do this when they are leaving the room for a while, but there's actually no surge of power when you turn them back on. Even if you just leave for a few minutes, flipping off the lights can help you save.
Try motion sensors. If you have rooms where lights often get left on, sometimes all day, try installing motion sensors for the lights. That way, they will turn off automatically when they no longer sense that someone is in the room. These can be particularly useful in children's rooms and playrooms.
Even saving a few cents a month will add up over the years!
Blue Sky is ready to help solve your problems today! Contact us or call (303) 625-6225 to get started.
Kitchen Lighting Tips
Getting the most out of your kitchen is easier when the lighting is right. These tips should help you do just that!
Try lights under your cabinets or shelves. This can help you see what you're doing without having to have bright lights on everywhere.
Pendant lights offer elegant lighting. Make sure you have light right where you need it by hanging a pendant light directly over the area.
Make sure you have light over your sink. This often-forgotten area of your kitchen needs its own light if you're going to use it well. You can choose the type of light and make it match the rest of your decor.
Bathroom Lighting Tips
Many people forget that bathroom lighting is important, too. This isn't true just for the master bath, but for all of the bathrooms in your home.
Create a bright but soft light: Make sure your lighting is bright enough to see, but not harsh enough when reflecting off your fixtures. Try to soften your light with special fixtures or lower wattage bulbs
Avoid creating shadows. This makes common bathroom tasks, like shaving and applying makeup, much easier.
Don't forget adequate light for tubs and showers. You will block quite a bit of light when closing a shower curtain, ensure your fixture is bright enough to light the inside of a shower
What electrical services does Blue Sky offer?

We'll take care of your electrical system no matter what is going on. From simple repairs, like fixing an outlet, to complex ones, like replacing your breaker box or rewiring your home, our experienced electricians have your back. We'll get to you fast, find the problem, and take care of it ASAP. We can also handle all of your electrical replacement and electrical installation needs. Our experts will get your home's electricity working just the way you need it to work.

How can I know that my home's electrical system is safe?

Perform an electrical safety inspection at home at least once a year. Start by checking your fuse panel or breaker box. Make sure that it's not overloaded and that there aren't any loose wires or connections. If you have circuit breakers, flip a couple and make sure the box is working as designed. Next, examine all visible cords and wires. Make sure that there aren't any exposed wires and that all cords are plugged in properly. Finally, if you have GFCI outlets in your home, check them to make sure they are fully functional.

Why are my electrical bills so high?

Electrical bills can go up for many reasons. A surprising number of our customers find that their bills go up because the electrical company raises rates. They may notify you, but these notifications are easy to miss. If your company hasn't raised rates, there are a number of places where your electrical system might be leaking electricity. The best way to find out what is going on in your home is to bring in an electrical professional from Blue Sky to find the problem and fix it quickly.

How can I improve my home's lighting?

There are so many things you can do to improve your lighting. We can install lights that highlight or spotlight certain features of a room or certain pieces of art. We can also install lights so that they are convenient for the areas where you read or work. Finally, we can update your lighting so that it fits in with the look and feel of your home and the latest trends if you care about those. Call us today to make your lighting better than it's ever been.

When should I call a professional electrician?

Bring in a professional for most electrical problems and installations. Working with electricity can be dangerous and it's not worth an injury just to do it yourself. We know that people worry about the hassle and the cost of calling an electrician. At Blue Sky, we promise to do our work when it's convenient for you. We also promise to work with you as much as possible on the cost of repairs or installations so you can have a safe, functional electrical system that you don't have to worry about.

What can I do to prevent power surges?

Avoid damage from power surges when you install a whole-home surge protector or use highly-rated surge protectors for all of your important plugs and outlets. If you find out that you are having regular power surges, remove any cheap electronic devices from the system and see if the surges continue. If they keep going, it's time to bring in an electrical professional to test your system and find the problem.

What should I do if my breakers keep tripping or my fuses keep blowing?

Breakers flip every now and then and fuses blow. It's only a problem when it keeps happening, either on the same circuit or on different ones. If you have problems on different circuits, the issue may lie in your fuse or breaker box. Get a pro to test it out and see what is going on. If there's one circuit that keeps causing problems, make sure you don't have too many high-wattage devices plugged into it. Try unplugging one to see if the problem continues. You may need to plug some devices in somewhere else or install a new circuit to handle the necessary wattage.

What is involved in installing a hot tub?

Are you thinking about getting a new hot tub? They can provide you a great way to relax and have fun with the people you love. However, you need to make sure that you have the right electrical setup before you try to use your new tub. Some hot tubs are "plug and play" so you can simply plug them into an outdoor electrical outlet. However, most hot tubs require more voltage than normal. This can mean installing a new circuit or upgrading an existing one so that your hot tub will function. Our experts from Blue Sky can take a look at your new hot tub and your existing electrical setup and get everything working well soon. Check Out What Your Neighbors Are Saying!
4.8 Stars | 1900+ Google Reviews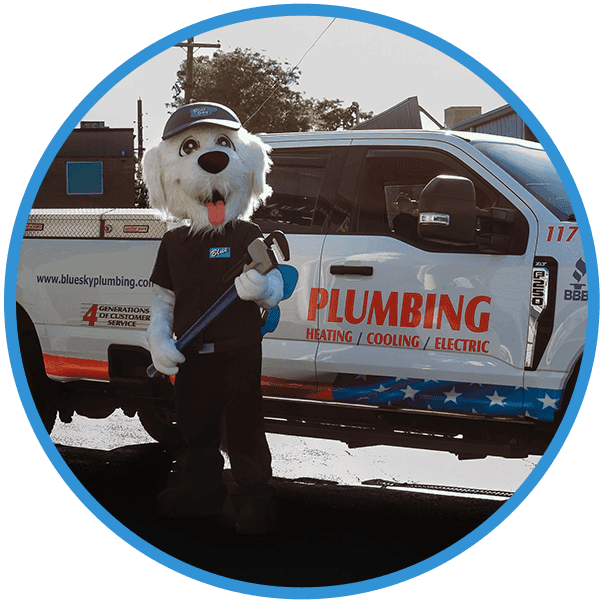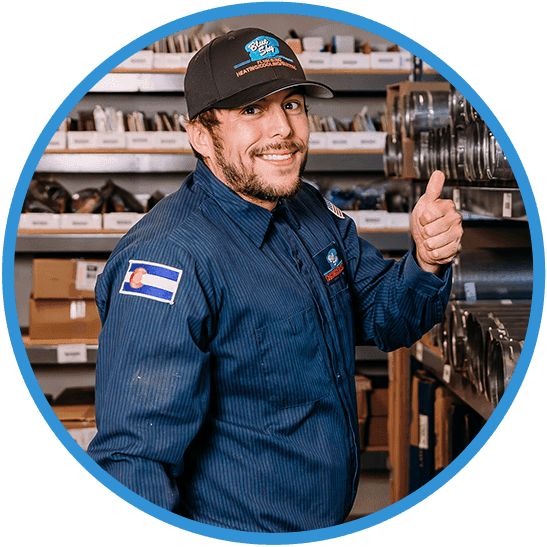 "From start to finish, my experience with them was outstanding."

I couldn't be happier with the service provided by Alex and Jay from Blue Sky Plumbing, Heating, Cooling, and Electrical. They exemplify what exceptional customer service and expertise should look like.

- David C.

"Highly recommend Blue Sky!"

Blue Sky expedited our service call due to the nature of our problem. Kris Johnson came the next day, and was on time, thorough, professional, and kind. He patiently figured out what we needed to fix our electrical problem.

- Jaika

"Thank you to Gareth, Chris, and Aaron for your work!"

They did a great job and I appreciate their work. Overall, I've had a great experience with Blue Sky and would recommend them if you're in need of plumbing or electrical work.

- Connor P.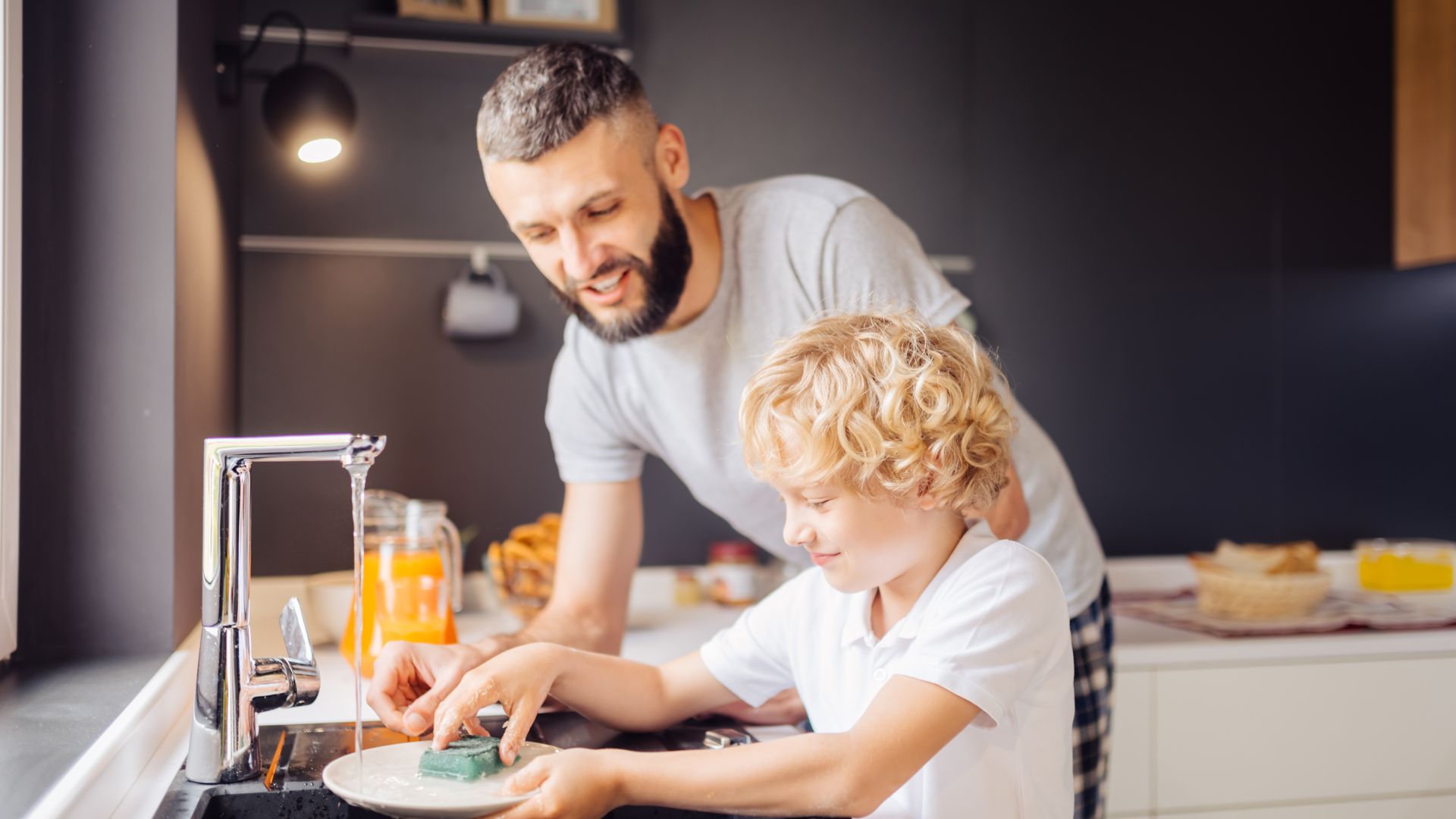 4.8 Stars | 1900+ Google Reviews

BBB A+ Rating

360+ Recommendations