Sewer Repairs in Denver
4th Generation, Family Owned.
Fast, Reliable and a Price Quote Given Up-Front before the Work Begins.
Professional & Reliable Sewer Repair In Denver
Although sewer lines are meant to have longevity, sometimes tree roots may break through a pipe, the ground may shift and cause a sewer main disconnection, or a clog could cause wastewater backups in your tubs and toilets. In these cases, you need emergency sewer line repair from Blue Sky Plumbing, Heating, Cooling & Electric.
Contact us today to schedule a service with a member of our team!
Our sewer pipe repair and cleaning services include:
Video camera inspections
Sewer cleanouts (snaking & jetting)
Pipe excavation
Trenchless sewer line repair and replacement
Emergency Sewer Line Service
Sewer Line Spot Repair
Sewer line replacements (when necessary)
Hydro Jetting Cleaning Service
Licensed and Insured Plumbers
The sewer line is the unsung hero of any plumbing system. Its primary function is to remove wastewater and sewage from sinks, toilets, and showers from the home and channel it into the municipal sewage system. Sewer pipes, however, are not immune to problems, which can cause chaos in the plumbing system, including backed-up toilets and drains, foul odors, costly damage underground, and flooding in the yard.
Denver Sewer Repair
At Blue Sky, we know that sewer issues can happen at the most inconvenient times. Our Denver sewer repair team is available 24/7 for emergency services, ensuring that you never have to face sewer-related troubles alone. We take pride in our comprehensive services, attention to detail, and dedication to keeping Denver's sewer systems functioning at their best.
Contact us today to learn more about our services or schedule an appointment. Blue Sky is here for all your Denver sewer repair and replacement needs, setting the standard for quality and reliability in the region.
Sewer Repair Denver, CO
When it comes to sewer repair, Denver residents trust Blue Sky for prompt and professional service. We understand the complexities and importance of maintaining a functional sewer system. That's why we offer a full spectrum of repair services to tackle any issue, from minor clogs to significant structural damages.
Denver Sewer Line Replacement
Blue Sky is a leader in Denver sewer line replacement. Our team utilizes state-of-the-art technology and follows industry-best practices to ensure a smooth replacement process. Whether due to aging, corrosion, or tree root invasion, we provide efficient solutions that meet your unique needs and budget.
Sewer Line Replacement Denver
If you're facing repeated issues with your sewer system, it might be time to consider sewer line replacement in Denver. Blue Sky's skilled technicians can perform an in-depth assessment to determine if replacement is the right option for you. We prioritize quality and sustainability, ensuring that your new sewer lines will serve you well for years to come.
Sewer Line Repair Companies in Denver
Among the various sewer line repair companies in Denver, Blue Sky stands out for our commitment to excellence, customer satisfaction, and transparent pricing. We strive to provide unparalleled service, making us the go-to choice for Denver sewer repair.
Sewer Line Warning Signs
If you experience any of the following issues, you should consider calling us at Blue Sky to provide affordable sewer repair services for your home:
Gurgling from the drains
Foul odors from drains
Toilet flushing difficulties
Debris or sewage backwash in sinks, tubs, & toilets
Stagnant or slow-draining water
Common Reasons for Sewer Pipe Repairs
If your plumbing system was installed over 30 years ago, your pipes may begin to corrode as a result of age and less effective piping material. We also highly discourage the use of chemical drain cleaners because they can eat right through the clog and then right through the pipe.
Tree Root Invasion
When we install the main sewer line on your property, we make sure to do a proper survey of the land and install the pipes away from tree roots. Unfortunately, if your sewer pipes were installed before you moved in, you may run into issues caused by tree roots that have grown straight through the pipes.
Temperature & Moisture Changes
When temperatures change suddenly or moisture encourages the ground to shift, your main sewer line might become disconnected or cracked.
If you call us for our sewer repair services for a cracked sewer pipe, our technicians can usually patch things up. But, if the damage is too severe we may have to replace the pipe entirely or provide trenchless sewer repairs to eliminate the problem.
Contact our team today by calling (303) 625-6225 to learn more or to schedule your service. Check Out What Your Neighbors Are Saying!
4.8 Stars | 1900+ Google Reviews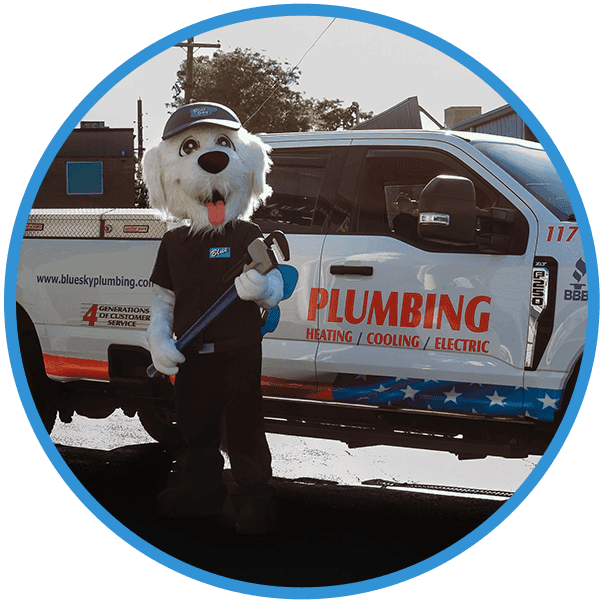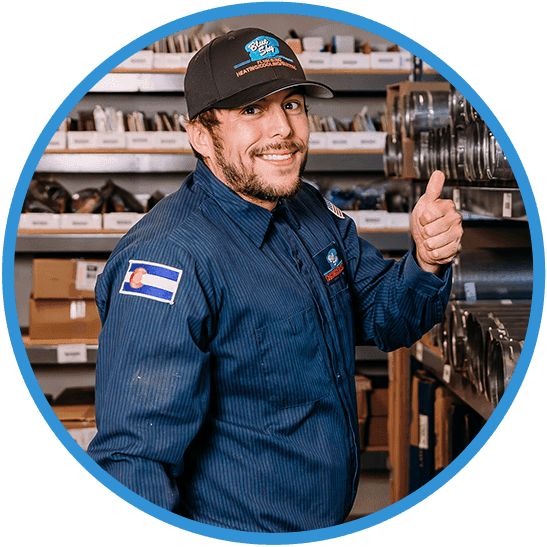 "Thank you Blue Sky!!!"

I highly recommend Blue Sky Plumbing for their professionalism and overall service from initial contact through completion and especially Eric for his superb service and professional, friendly attitude.

- Rhonda S.

"I really can't praise Blue Sky enough."

Daniel Downing arrived on time and did an excellent job. He completed the plumbing tasks expertly and gave me valuable advice on how to proceed with future projects. He thoroughly explained the work he did and how to maintain the systems he worked on.

- Greg M.

"This experience was the very best ever!"

Chris absolutely takes professionalism and friendliness to the top level of excellence. He took the time to explain to me exactly what needed to be done, and what wasn't needed to be done and answered all of my questions.

- Sarah K.

"He was outstanding."

Mario De La Cruz came today to service our hot water heating system here in Evergreen. We found him to be very pleasant, professional, and knowledgeable.

- Joyce N.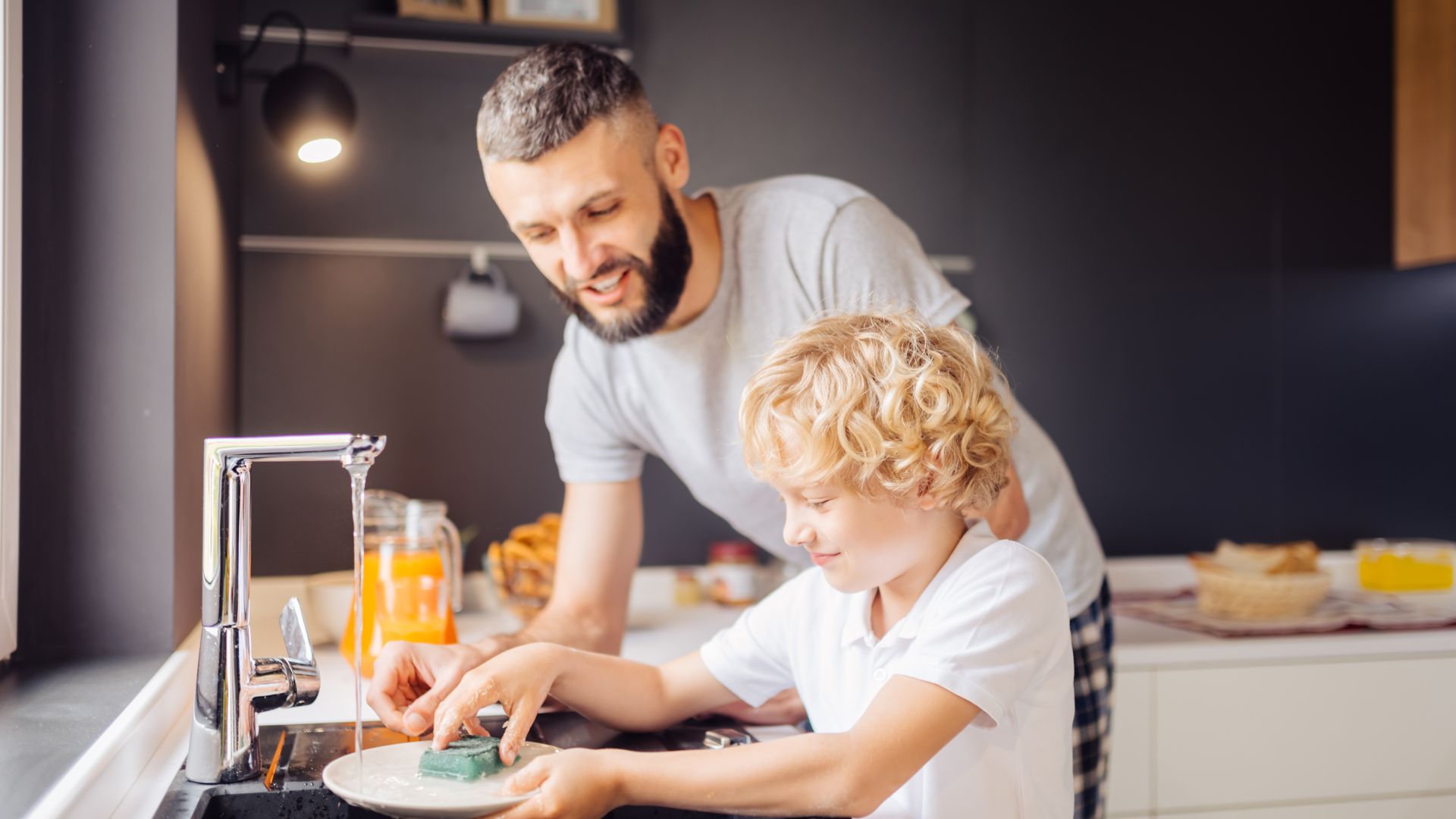 4.8 Stars | 1900+ Google Reviews

BBB A+ Rating

360+ Recommendations