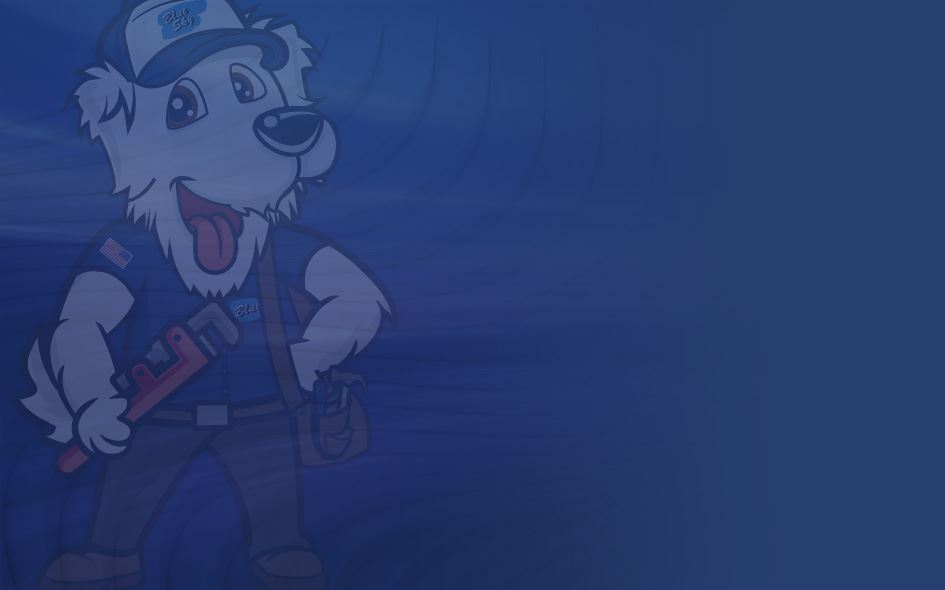 Our Team Can Help With Your Commercial Plumbing Service. We are ready to help solve your problems!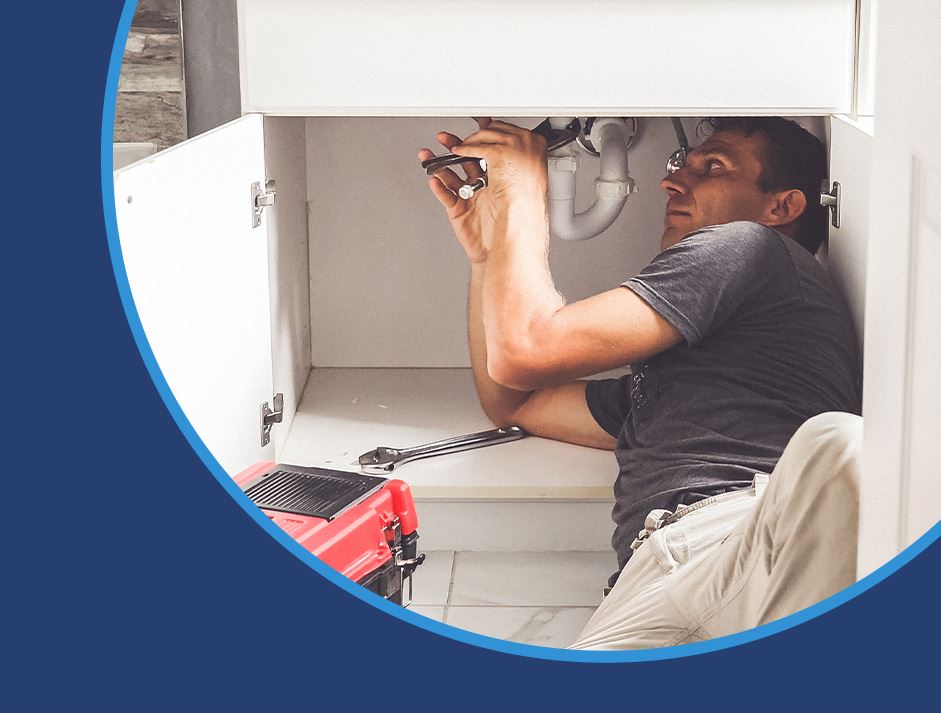 Commercial Plumbing Services in Denver
4th Generation, Family Owned. Fast, Reliable and a Price Quote Given Up-Front before the Work Begins.
Let Blue Sky Plumbing, Heating, Cooling & Electric's licensed commercial plumbers handle all of your plumbing repairs and plumbing installation needs in Denver and surrounding areas. In addition to being the best residential plumbers in Denver, we also bring our 100+ years of experience to our commercial plumbing services, including:
Commercial Plumbing Repair
Commercial Plumbing Installations & Replacements
Commercial Plumbing Maintenance
Commercial Drain Cleaning
Cracked Pipe Repair for Commercial Buildings
Commercial Water Heater Repairs
Emergency Commercial Plumbing Services
Commercial Plumbing Services in Denver
At Blue Sky Plumbing & Heating, we proudly offer expert, high-quality plumbing services in Denver & along the Front Range, including commercial plumbing repairs, installations, and maintenance services for Colorado business owners. For years, our commercial plumbing solutions, from commercial drain repair and grease trap cleaning to commercial toilet repairs and toilet installations, have made local business office bathrooms and kitchenettes operable and hygienic and their pipes safe and clean.
Our commercial plumbing contractors are trained and certified to perform the best commercial plumbing services in Denver, and the adjacent regions of Arvada, Golden, Wheat Ridge, Evergreen, and Lakewood.
Whether you have just purchased real estate for your business or you need emergency plumbers to provide efficient repairs or replacements, call Blue Sky at (303) 625-6225 now.
Commercial Plumbing Repair Services
We often take our plumbing system for granted. The water pipes are hidden in the walls, the water heater is stuffed in the basement, and drains pipes are hardly a concern – until something happens and throws the system into chaos. Burst pipes, clogged toilet drains and sewer lines, and corroded and leaking faucets can all spell disaster for any commercial property. Fortunately, our technicians are leaders in commercial faucet repair and toilet repair. They can provide any commercial plumbing service you might need!
Your Local, Full-Service Commercial Plumbing Services Company in Denver
Commercial Plumbing Installation & Replacement Services
When you need affordable commercial plumbing installations that are guaranteed to last, bring in the experts at Blue Sky. We know that having correctly-functioning plumbing appliances, such as toilets, faucets, water heaters, and water pipes, are essential for the well-being of your employees, guests, and patrons.
Do you need a new grease trap or commercial toilet installation? Are your pipes in need of an update? Our technicians are prepared to replace any old plumbing equipment with new, functioning models quickly and efficiently and for competitive prices all year long.
Call us today, and ask about our commercial plumbing rebates for extra savings on installation!
Clog Clearing
From drain snaking to jetting, our emergency commercial plumbers can keep your sink, tub, and toilet drains clear of hair, soap scum, foreign objects, grease, and other blockages with ease.
Cracked or Leaking Pipes
Leaking pipes are not only a leading culprit of higher water bills, but a cause of water damage and inconvenient repairs and replacements. We work hard as commercial plumbing repair specialists to solve the issues quickly and without major excavations.
Water Heater Repair Services
Water heaters and boilers can crack, rust, and release a torrent of water in the basement, causing costly water damage, mold and mildew growth, and a deficit of hot water. Luckily, our technicians are the best commercial plumbing contractors in the area and can repair the equipment or replace it with a newer storage tank or tankless model. Check out our commercial water heater and commercial boiler repair services today!
Commercial Plumbing Maintenance Services
One of the top reasons for plumbing emergencies is neglected plumbing maintenance. No plumbing appliance or fixture is meant to last forever, but their longevity can be positively affected by having professional plumbers perform commercial plumbing maintenance every year. Blue Sky plumbers use advanced technology for pipe and drain inspections, diagnose and address potential plumbing problems, and keep your plumbing system running efficiently and for as long as possible.
Emergency Services
Do you have a backed-up toilet, cracked faucet, or a failed water heater, and need emergency commercial plumbing services? Call Blue Sky – day or night – for any plumbing emergencies you may have!
Contact our team today to schedule a service with our commercial plumbing experts! Check Out What Your Neighbors Are Saying!
4.8 Stars | 1900+ Google Reviews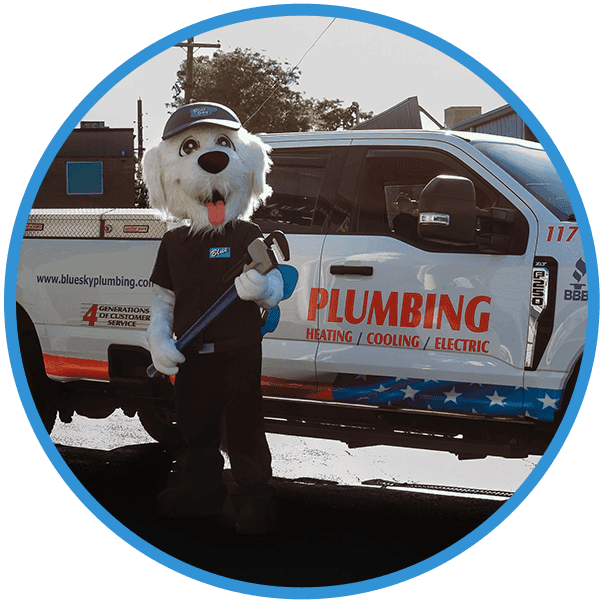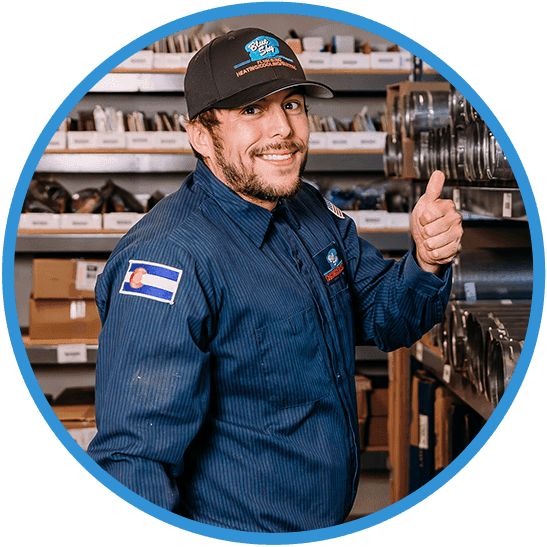 "Thank you Blue Sky!!!"

I highly recommend Blue Sky Plumbing for their professionalism and overall service from initial contact through completion and especially Eric for his superb service and professional, friendly attitude.

- Rhonda S.

"I really can't praise Blue Sky enough."

Daniel Downing arrived on time and did an excellent job. He completed the plumbing tasks expertly and gave me valuable advice on how to proceed with future projects. He thoroughly explained the work he did and how to maintain the systems he worked on.

- Greg M.

"This experience was the very best ever!"

Chris absolutely takes professionalism and friendliness to the top level of excellence. He took the time to explain to me exactly what needed to be done, and what wasn't needed to be done and answered all of my questions.

- Sarah K.

"He was outstanding."

Mario De La Cruz came today to service our hot water heating system here in Evergreen. We found him to be very pleasant, professional, and knowledgeable.

- Joyce N.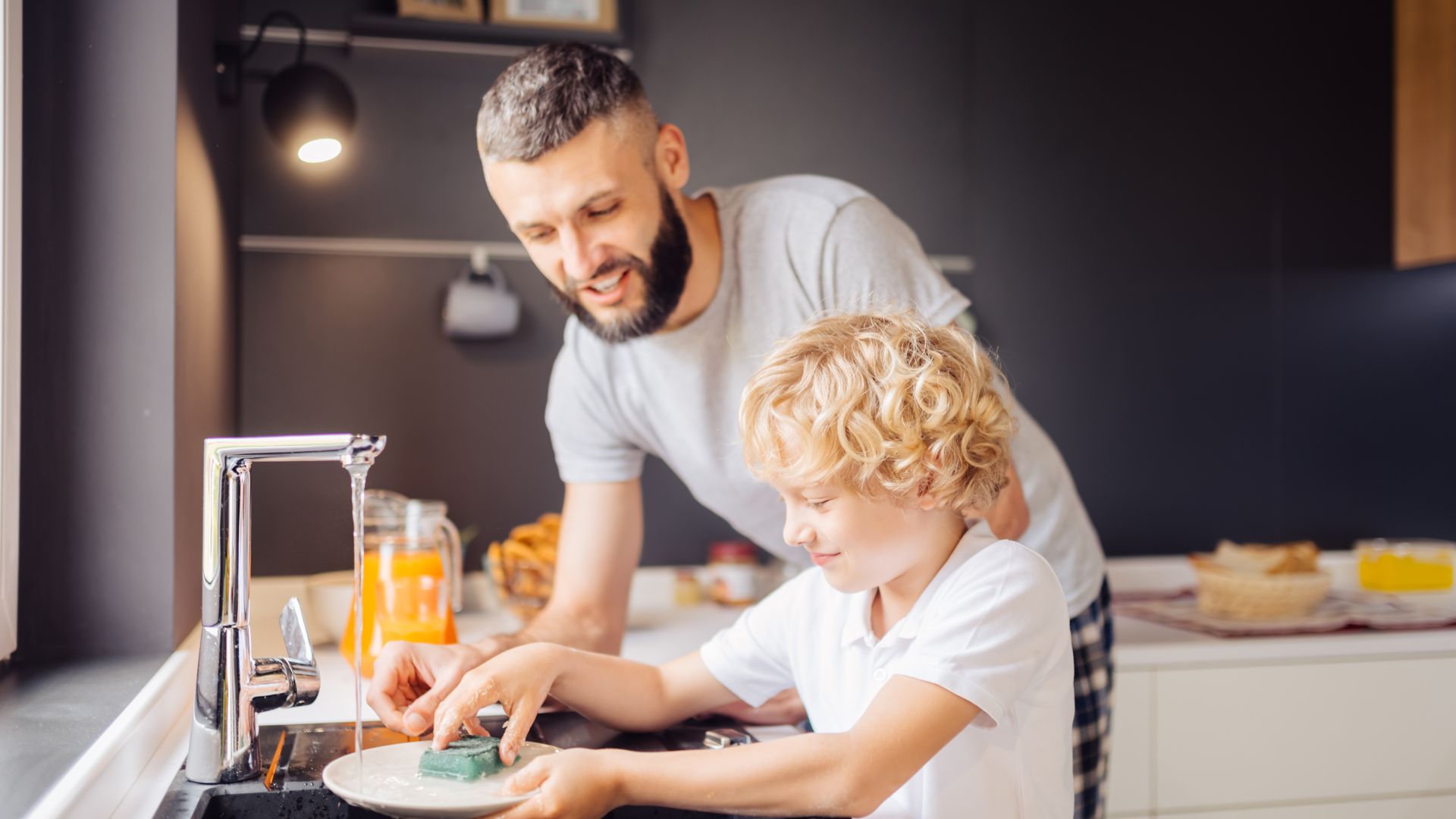 4.8 Stars | 1900+ Google Reviews

BBB A+ Rating

360+ Recommendations