Denver Natural Gas Services
Denver's Top Gas Service Company
Do you have an appliance at your home that uses natural gas or propane? If you need to hire a gas service company to come out and fix an issue with your heater, cooktop, oven, dryer, or water heater, you should rely on Blue Sky. Our team includes experts who specialize in this area and are prepared to assist with all of your needs, including repairs, installations, replacements, or anything else. Our 4th generation, family-owned company has been serving our community for over a century, and you can always expect upfront pricing before work begins.
When you need fast and reliable Denver natural gas services, call (303) 625-6225 or contact us online!
What Types of Appliances Use Natural Gas or Propane?
Natural gas and propane are commonly used in a variety of household appliances. Most appliances have labels or plates that indicate the type of fuel they use, and you should be able to find this information near the serial number and model information. If you are ever unsure whether an appliance uses natural gas or propane, it is in your best interest to contact a professional. Our team can help determine the type of fuel your appliances use and provide any necessary Denver natural gas services.
Any of the following types of household equipment may be powered by natural gas or propane:
Heating systems. One of the most common uses of natural gas and propane is in heating systems. These can include your home's central heating system, water heaters, and pool heaters. Natural gas heaters are known for their efficiency and are typically cheaper to operate than electric heaters. Likewise, propane heaters provide a high degree of heat output and are often used in areas where natural gas might not be readily available.
Cooking appliances. Natural gas and propane are also widely used in cooking appliances like stoves, ovens, and grills. Some prefer using natural gas stoves because of their precise temperature control and heat distribution, making them ideal for a variety of cooking methods. Propane stoves, on the other hand, are popular for outdoor cooking due to their portability.
Fireplaces and outdoor appliances. Natural gas fireplaces are another popular appliance, providing the charm and warmth of a wood-burning fireplace without the mess. Propane is often used in outdoor appliances such as patio heaters and propane fire pits, creating cozy outdoor living spaces.
Laundry appliances: Natural gas is frequently used in laundry appliances, particularly dryers. Natural gas dryers are generally more efficient and dry clothes faster than electric models.
Signs Your Natural Gas or Propane Equipment Needs Repairs
If any of the natural gas or propane equipment at your property needs repairs, have our staff come out right away to take a look and address the problem. Since gas is highly flammable and explosive, this is not something that can wait. Call out our professionals as soon as you realize that there is a problem. We can do an extensive examination to find out what is causing the issue and come up with a solution that will fix it and make sure that you stay safe.
Unusual noises. If your equipment is making strange noises such as banging, whistling, or humming, it could be a sign that something might be wrong. Always prioritize safety and consult with an expert.
Inconsistent heating. If your equipment is not maintaining a consistent temperature or you notice cold spots in your home, it might be due for a service check.
Increased energy bills. A sudden and unexplained spike in your energy bill could indicate that your equipment is not working efficiently and may need repairs.
Unusual smells or discolored flames. If you detect a rotten egg smell or see a yellow or orange flame instead of the standard blue, it is time to call a professional immediately, as this could signal a gas leak.
Even if your natural gas-based equipment needs repairs in the middle of the night, you can count on us to answer the phones. We work 24 hours a day, 7 days a week to make sure that our customers receive the Denver natural gas services that they need as soon as they need them. We understand that anything that involves natural gas or propane can be a time-sensitive emergency.
How Often Does My Natural Gas or Propane Equipment Need Maintenance?
Maintaining your natural gas and propane equipment is essential for ensuring its efficiency and longevity. Many homeowners ask us how frequently this type of equipment needs maintenance, and while the answer can depend on several factors, a good rule of thumb is to schedule a professional inspection and service at least once a year.
Routine annual maintenance can help identify and correct minor issues before they escalate into costly repairs. For instance, our technicians can inspect for leaks, clean the burner and combustion chamber, and test safety controls. These actions not only improve the performance of the equipment but also ensure your safety by reducing the risk of carbon monoxide exposure.
For some appliances, such as water heaters and central heating systems, you may want to consider more frequent check-ups, particularly if you have older models. Older systems can be less efficient and more prone to wear and tear, necessitating more regular attention. A bi-annual maintenance schedule could be beneficial in these cases, with one of the check-ups ideally taking place before the winter season when these appliances will be heavily utilized.
Cooking and laundry appliances might not require as frequent servicing, but it is still typically recommended to have them inspected every couple of years to ensure they are operating correctly and safely. Regular cleaning can also help keep appliances like stoves, ovens, and dryers in good shape.
While annual maintenance is generally sufficient for most appliances, the specific frequency may vary based on the age and type of appliance, as well as its usage patterns. Our team at Blue Sky is happy to evaluate your home's equipment and recommend the appropriate maintenance schedule.
Contact us today to schedule a service with a member of our team! Check Out What Your Neighbors Are Saying!
4.8 Stars | 1900+ Google Reviews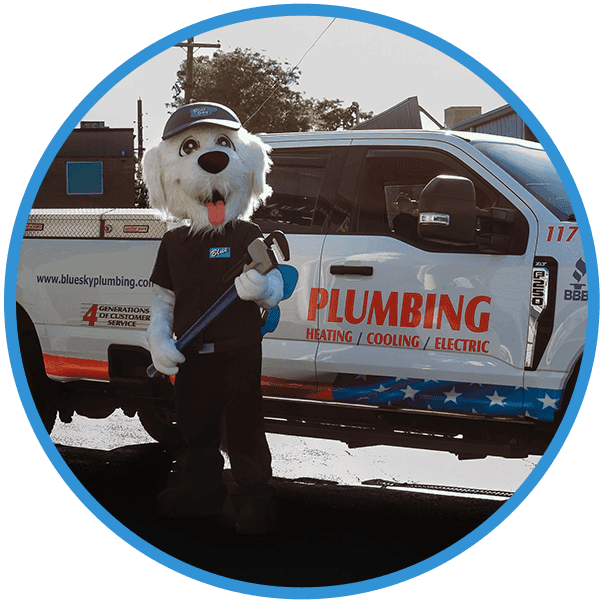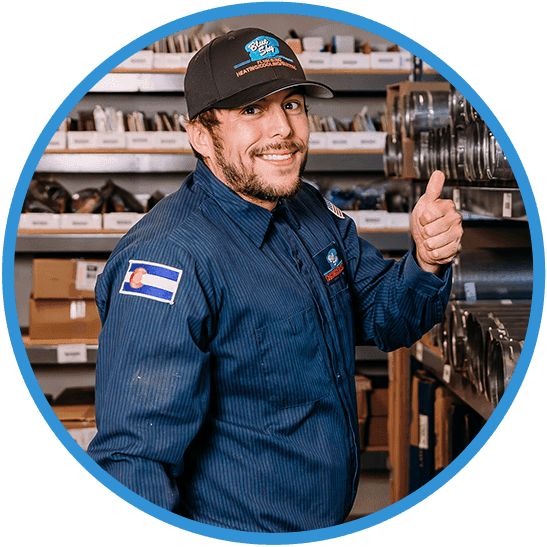 "Thank you Blue Sky!!!"

I highly recommend Blue Sky Plumbing for their professionalism and overall service from initial contact through completion and especially Eric for his superb service and professional, friendly attitude.

- Rhonda S.

"I really can't praise Blue Sky enough."

Daniel Downing arrived on time and did an excellent job. He completed the plumbing tasks expertly and gave me valuable advice on how to proceed with future projects. He thoroughly explained the work he did and how to maintain the systems he worked on.

- Greg M.

"This experience was the very best ever!"

Chris absolutely takes professionalism and friendliness to the top level of excellence. He took the time to explain to me exactly what needed to be done, and what wasn't needed to be done and answered all of my questions.

- Sarah K.

"He was outstanding."

Mario De La Cruz came today to service our hot water heating system here in Evergreen. We found him to be very pleasant, professional, and knowledgeable.

- Joyce N.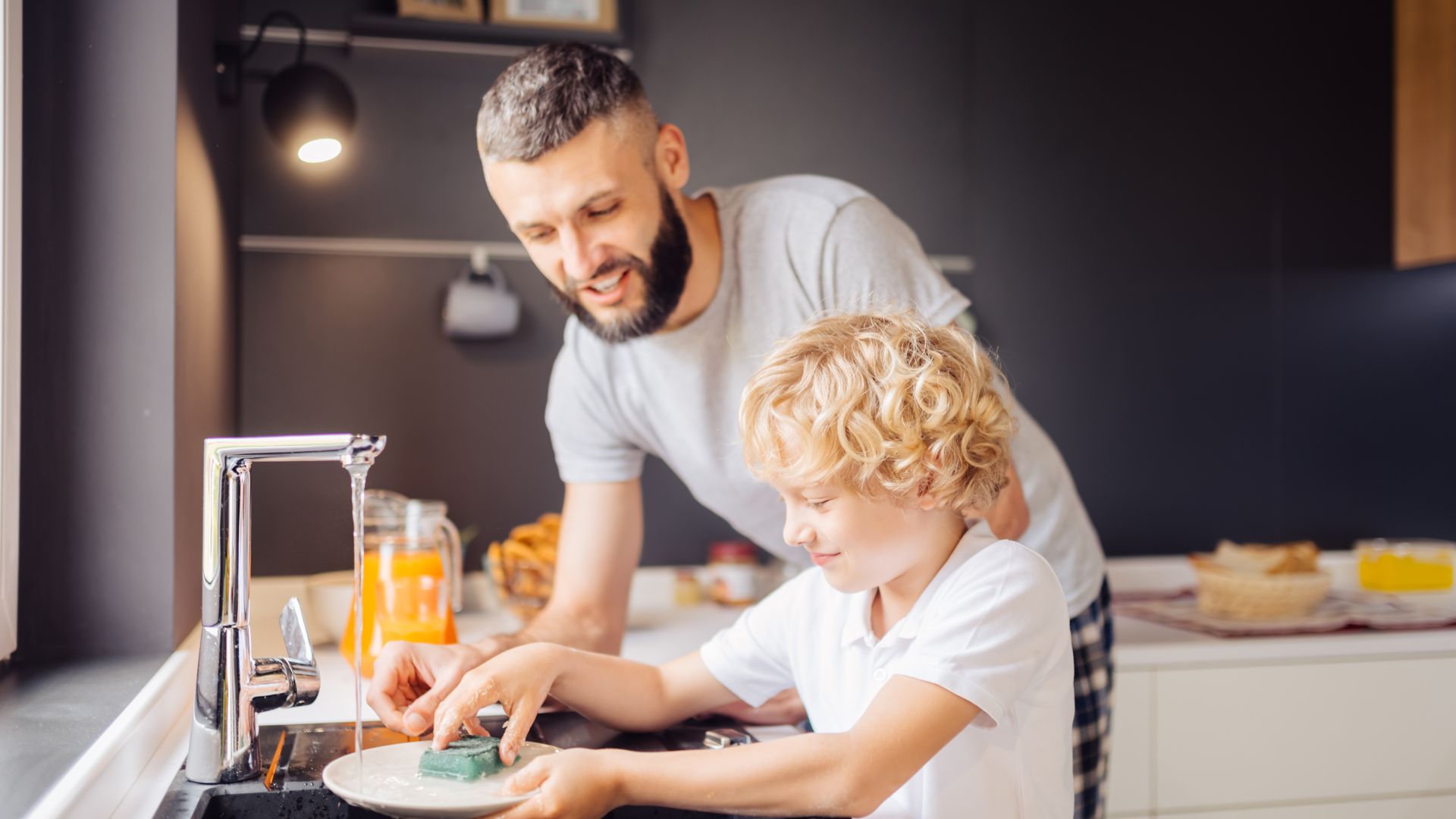 4.8 Stars | 1900+ Google Reviews

BBB A+ Rating

360+ Recommendations