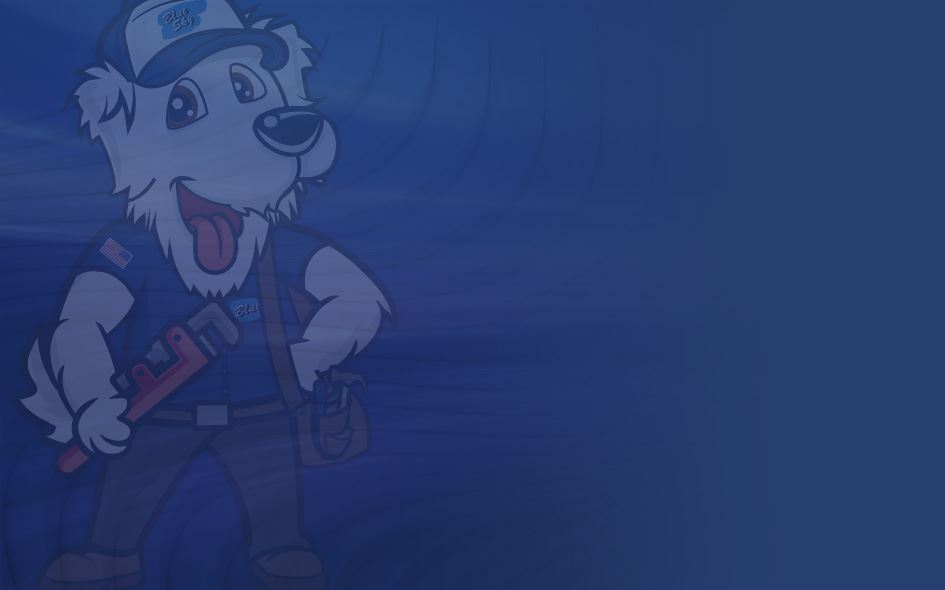 Pine Plumbing, Heating, Cooling & Electrical Services We are ready to help solve your problems!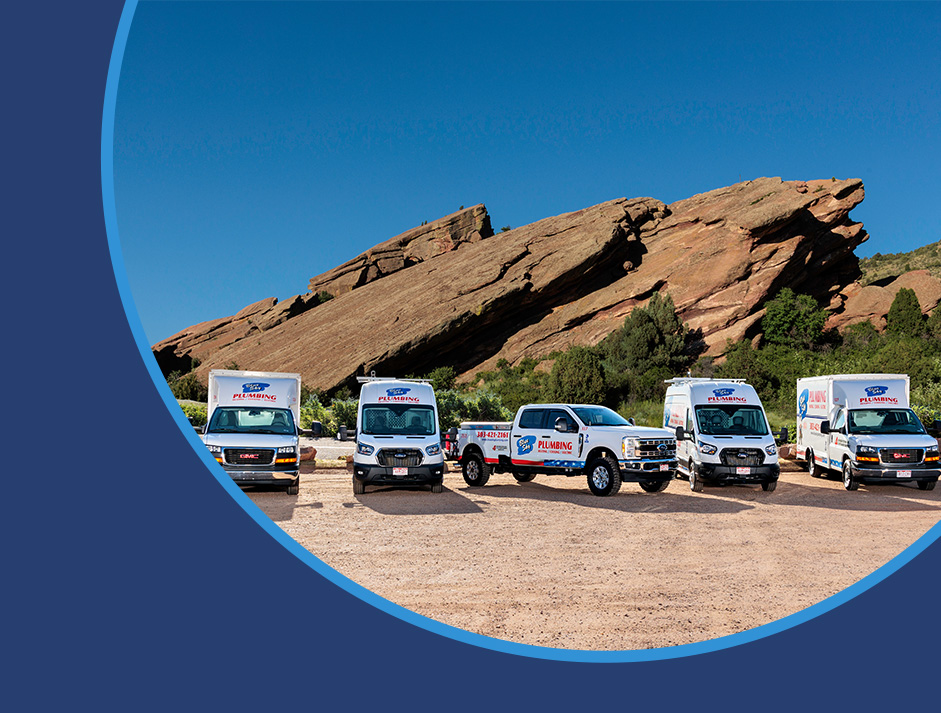 Pine Plumbing, Heating, Cooling & Electrical Services
Pine Plumbing Services
We offer a complete line of plumbing services in Pine, including plumbing repair, plumbing maintenance, plumbing replacement, and plumbing installation services in Pine. No matter what is going on with your plumbing or what changes you want to make, we'll be there for you and get the work on your home finished fast.
Don't let your plumbing problems go! We see so many homes suffer damage because homeowners think that plumbing issues aren't a big deal. If you're having anything unusual going on with your plumbing, call us ASAP for plumbing repair. Then schedule regular plumbing maintenance to check the status of your system.
An Emergency Plumber in Pine
When you have an emergency plumbing problem, rely on your emergency plumber in Pine from Blue Sky Plumbing, Heating, Cooling & Electric. We are the "plumber near me" that you've been searching for and we'll come to you no matter what time it is or what day it is. We'll stay until we have your plumbing problem fixed. If we need to order parts, we'll stabilize things and let you know when we'll return. Call us whenever your plumbing problem pops up because we are here for you 24/7/365.
Water Heater Services
When you need water heater services in Pine, we'll get the job done fast. If you need water heater repairs, call us right away. We understand how much you need your hot water to be working well, so we'll work with you to get that repair performed as soon as possible.
Is it time for a new water heater or are you interested in tankless water heaters? Call us for water heater replacement and installation, too. We'll make sure you get the best water heater and the best installation for your home. By the time we're done, you'll be able to feel confident that you have the water heater you need and that it will last for a long time.
Pine Heating Services
We'll take care of your heater, no matter what. It doesn't matter what kind of heater you have (furnace, boiler, radiant heat, ductless, etc.), we'll send out an expert fast whenever you need us.
Our heating services in Pine include:
Heating repairs
Heating replacement
Heating installation
Heating maintenance
We'll get to you quickly, talk to you about what you've been experiencing with your heating system, then get straight to work. We'll test everything until we find out what is causing your problems, then get to work repairing your heat soon. If it's time for a new heater, we'll help you get one that is perfect for your home and your heating needs.
Furnace Service in Pine
At Blue Sky Plumbing, Heating, Cooling & Electric, we offer comprehensive furnace service in Pine. This means we'll get things working again no matter what happens to your furnace. We recognize that you need it working well to stay comfortable at home, so we'll do what it takes to get everything in working order.
When it comes to furnace service in Pine, our techs are hard to beat. They all have experience working on a wide variety of different units, so you never have to wonder if they know what they're doing.
We do furnace repairs in Pine, too, so we can take care of all of your HVAC needs at once. Call for furnace maintenance, as well, so you can keep your system running well for as long as possible.
When you need a furnace installation in Pine, our techs will make sure you get the right unit for your home and that it comes from a great manufacturer. Then we'll get it installed perfectly for your optimum comfort. Call us whenever you need furnace service in Pine!
Furnace Installation
When your new furnace gets delivered, we'll perform your furnace installation, too. We'll make sure that we install the unit according to the individual manufacturer's instructions and specifications so you can be absolutely sure that the job was done right.
We'll let you test everything before we leave and we'll test each component ourselves, just so we can all know your new furnace will keep you warm this winter.
Furnace Repair
If it's furnace repair in Pine that you're looking for, we have you covered. We'll send a furnace expert from Blue Sky Plumbing, Heating, Cooling & Electric to come to you quickly, determine what needs to be done to get your furnace working again, then get to work quickly. We'll make sure that all of your furnace needs are taken care of before we leave.
We'll test our work when we're done, just to ensure your furnace repair in Pine worked as planned.
Air Conditioning Services in Pine
We offer a complete line of air conditioning services.
If you're without AC, call us for air conditioning repair in Pine right away. We'll get someone to you that same day, if possible, to evaluate your air conditioner and start your repair. We keep working until the job is done so that you don't get too uncomfortable at home.
We can also help you with anything else pertaining to your air conditioning in Pine. From installation to replacement and even maintenance, we'll make sure your HVAC in Pine works well all the time.
Rely on us for all of your needs surrounding air conditioning repair in Pine, as well as for other AC services. We know that it gets hot and humid in the summer and we'll keep your cold air on!
Air Conditioning Installation
If air conditioning installation in Pine is right for you, we'll help you get the best new AC unit for you and your family. We'll look at the size of your house, how often you use your air conditioner, how cold you like to keep your house, and whether saving energy is a priority for you. Then we'll recommend great new air conditioners that meet your specifications. Choose one and we'll install it for you fast!
Air Conditioning Repair
If you're looking for air conditioning repair in Pine or the surrounding areas, look no further! We have skilled technicians ready and waiting to come work on your system and get it back to full functionality once again. We'll help you no matter what has gone wrong.
Our process for air conditioning repair in Pine always begins with a conversation. We want to know exactly what has gone wrong with your air conditioning system so we know what needs to be fixed when we leave. After that, we'll examine your AC part by part. When we find the problem, we'll fix it as fast as we can and test it before we leave.
Pine Electrical Services
Looking for an electrician in Pine who you trust and who you feel great about having to do work in your home? Look no further than Blue Sky Plumbing, Heating, Cooling & Electric. Our electrician in Pine will take on any task you might have, including electrical repairs, electrical installations, electrical maintenance, and more. Stop worrying about your electricity and start finding the answers today!
Reach out to us now by calling or contacting us online, and we can schedule a time to come out and assist you! Check Out What Your Neighbors Are Saying!
4.8 Stars | 1900+ Google Reviews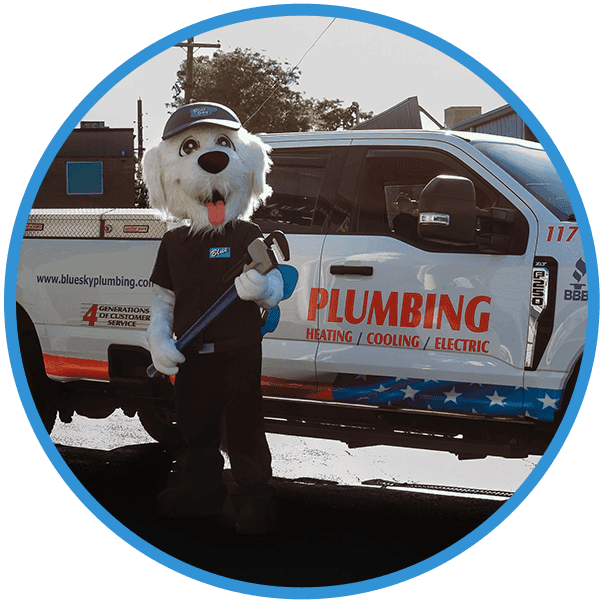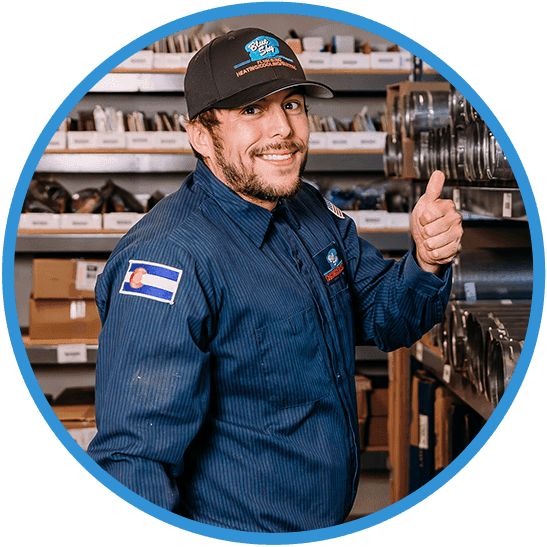 "Thank you Blue Sky!!!"

I highly recommend Blue Sky Plumbing for their professionalism and overall service from initial contact through completion and especially Eric for his superb service and professional, friendly attitude.

- Rhonda S.

"I really can't praise Blue Sky enough."

Daniel Downing arrived on time and did an excellent job. He completed the plumbing tasks expertly and gave me valuable advice on how to proceed with future projects. He thoroughly explained the work he did and how to maintain the systems he worked on.

- Greg M.

"This experience was the very best ever!"

Chris absolutely takes professionalism and friendliness to the top level of excellence. He took the time to explain to me exactly what needed to be done, and what wasn't needed to be done and answered all of my questions.

- Sarah K.

"He was outstanding."

Mario De La Cruz came today to service our hot water heating system here in Evergreen. We found him to be very pleasant, professional, and knowledgeable.

- Joyce N.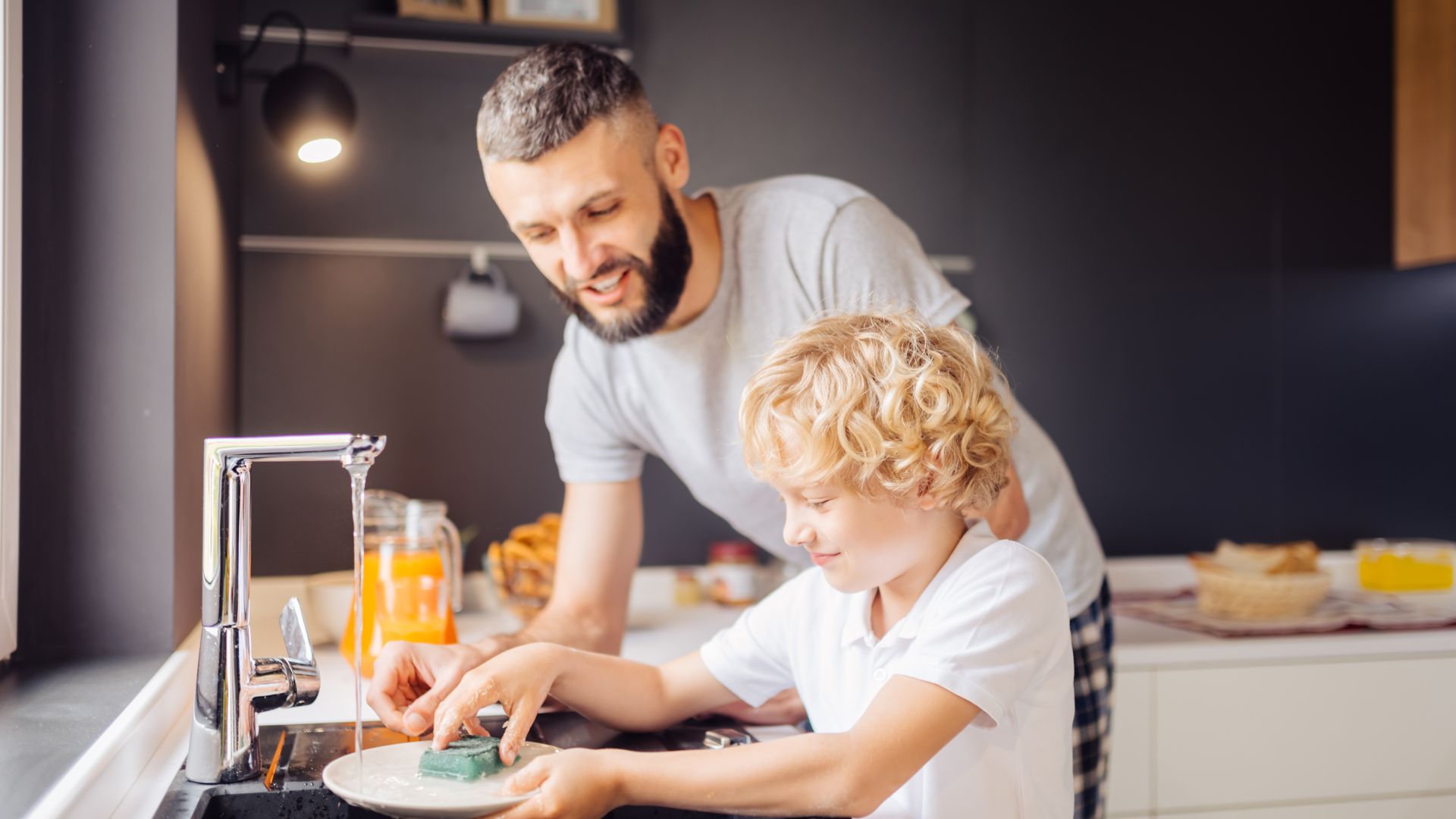 4.8 Stars | 1900+ Google Reviews

BBB A+ Rating

360+ Recommendations