Golden Plumbing, HVAC & Electrical Services
Blue Sky Plumbing, Heating, Cooling & Electric: Four Generations of Keeping Families Comfortable
Fast, Reliable and a Price Quote Given Up-Front before the Work Begins.
Plumbing, HVAC & Electrical Services in Golden
For expert assistance with anything going on at your Golden home or business, turn to Blue Sky Plumbing & Heating. Our company offers comprehensive help with a wide range of things, from plumbing services to heating and air conditioning services to electrical services. Let our dedicated team of professionals come to the rescue and handle whatever you need done.
Contact us today to have our plumbers, HVAC pros, or electricians take care of you!
Professional Plumbing Services in Golden
If you're looking for plumbing services in Golden, turn to Blue Sky Plumbing for help with your pipes, drains, fixtures, and appliances. We can do repairs to get things working again, handle all the maintenance to keep your plumbing working properly, or install or replace any parts as needed. Our staff of professional plumbers works around-the-clock, so no matter when you need assistance, you can count on us to respond and get whatever you need done completed in no time.
Heating/Air Conditioning Services
We have contractors on staff who can perform any kind of heating or AC services that you need. If your HVAC system is broken, we can do heating repairs in Golden or AC repairs to get it running as it should again. Our experts can do maintenance and handle all the upkeep for your appliance and help it operate efficiently, or can do heating or air conditioning installation when the time for replacement comes.
Electrical Services in Golden
Our electricians can come to your aid and make sure that things are working properly with your power. We can do electrical services like repairs, can handle rewiring jobs, or can devices installed and hooked up the power. From lights and outlets to electrical panels and circuit breakers, we can help with anything at your Golden home or business that involves electricity.
Golden's Plumbing, HVAC, & Electrical Service
The staff at Blue Sky Plumbing is dedicated to handling all your needs related to plumbing, HVAC, and electrical work. We're a Metro Denver plumbing company that has been offering our quality services in Golden and the surrounding areas for over 100 years, passed down through 4 generations, and would be honored to add your name to our list of satisfied customers. You can expect our plumbers, HVAC pros, and electricians to be professional, prompt, and get all your worries resolved.
Call us today at (303) 625-6225 to get in touch with our team, and remember you can rely on Blue Sky! Check Out What Your Neighbors Are Saying!
4.8 Stars | 1900+ Google Reviews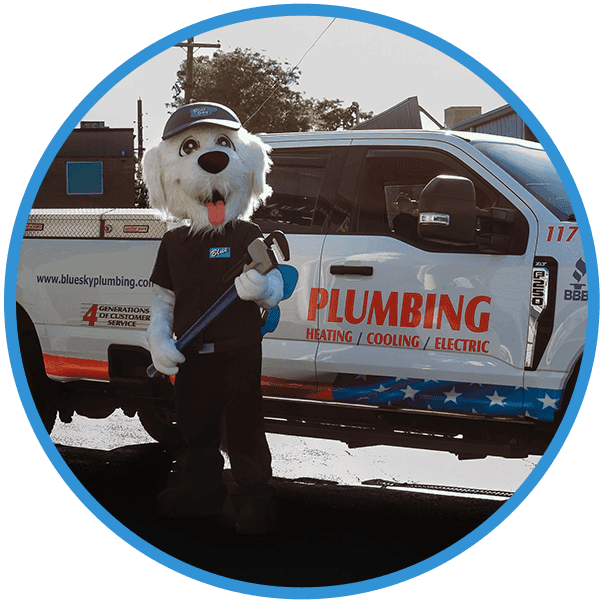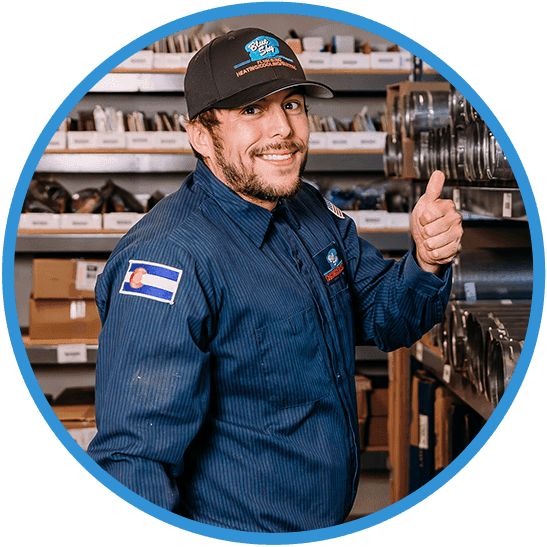 "Thank you Blue Sky!!!"

I highly recommend Blue Sky Plumbing for their professionalism and overall service from initial contact through completion and especially Eric for his superb service and professional, friendly attitude.

- Rhonda S.

"I really can't praise Blue Sky enough."

Daniel Downing arrived on time and did an excellent job. He completed the plumbing tasks expertly and gave me valuable advice on how to proceed with future projects. He thoroughly explained the work he did and how to maintain the systems he worked on.

- Greg M.

"This experience was the very best ever!"

Chris absolutely takes professionalism and friendliness to the top level of excellence. He took the time to explain to me exactly what needed to be done, and what wasn't needed to be done and answered all of my questions.

- Sarah K.

"He was outstanding."

Mario De La Cruz came today to service our hot water heating system here in Evergreen. We found him to be very pleasant, professional, and knowledgeable.

- Joyce N.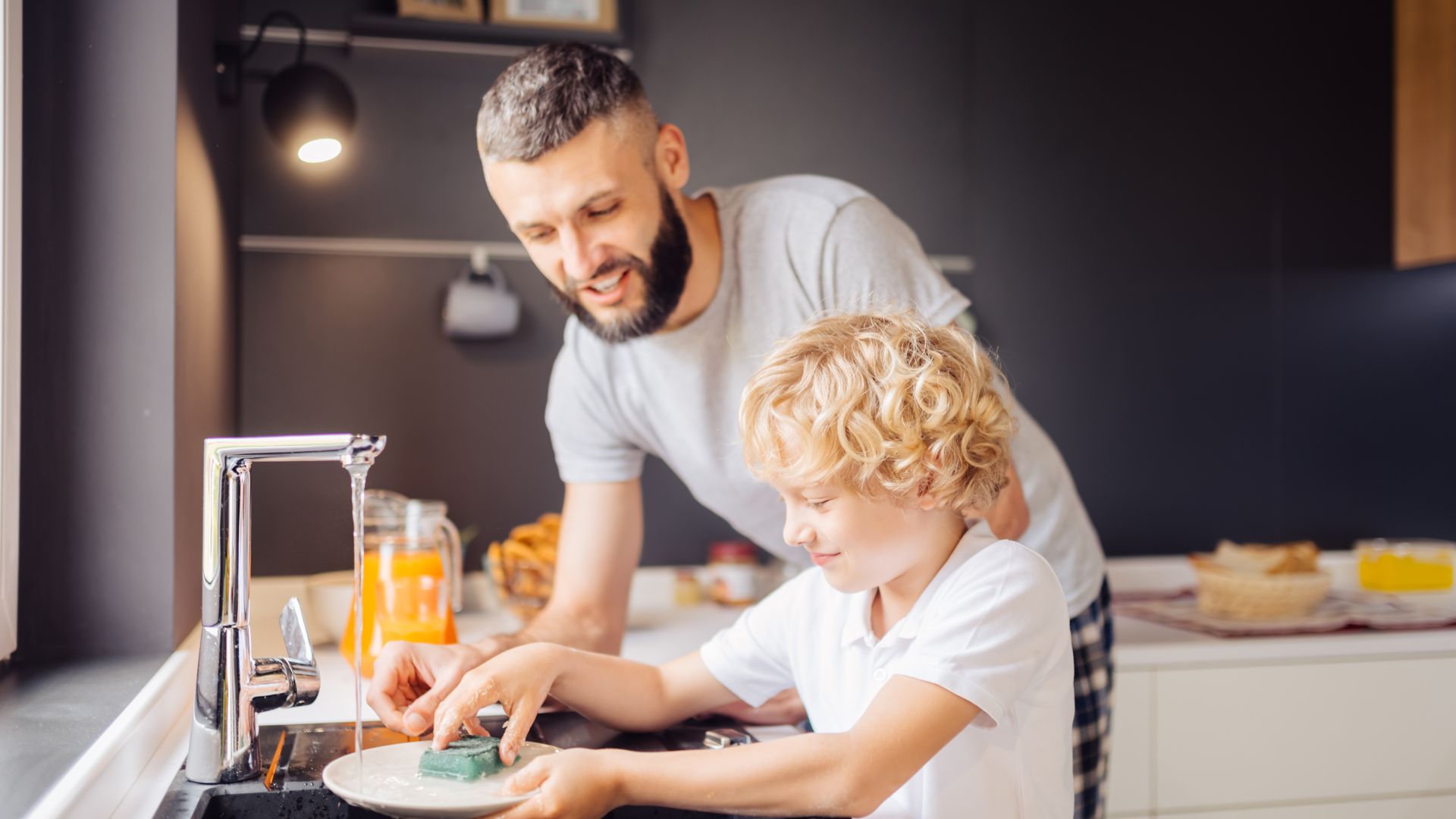 4.8 Stars | 1900+ Google Reviews

BBB A+ Rating

360+ Recommendations