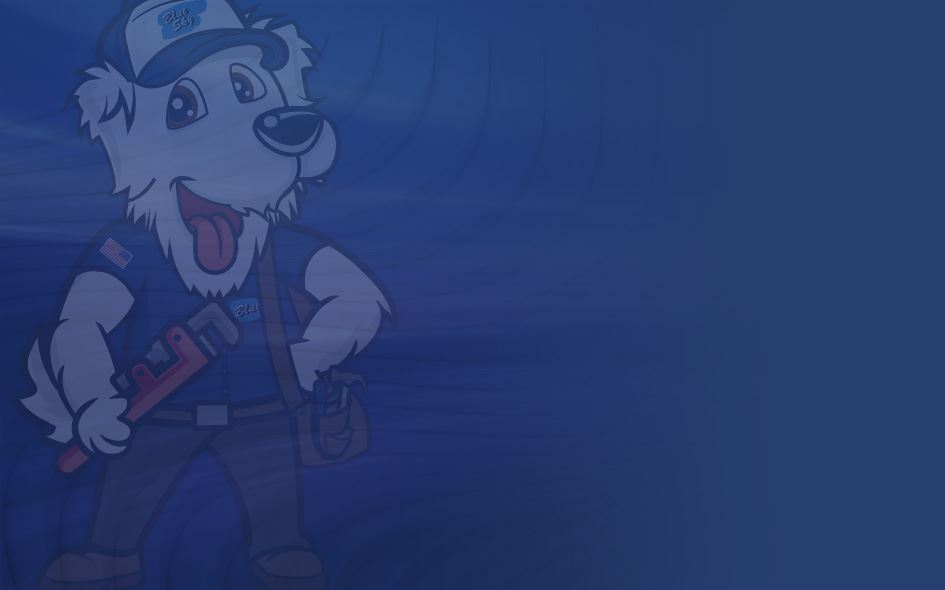 Explore How Our Team Can Help In Your Cherry Hills Village Furnace Service. We are ready to help solve your problems!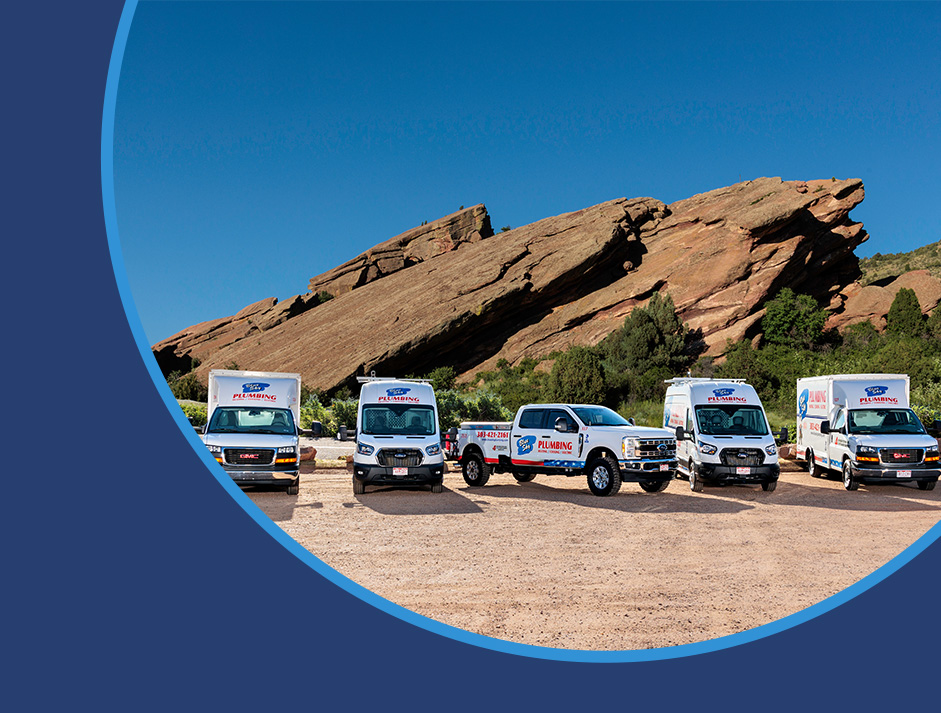 Furnace Service in Cherry Hills Village, CO
Do you need help with your furnace? At Blue Sky Plumbing & Heating, we offer a complete line of furnace services, from furnace installation to furnace repair in Cherry Hills Village, CO. You can rely on our trustworthy team no matter what needs to happen with your furnace. We'll get to you quickly, work efficiently, and get our job done fast.
Stay warm this winter when you choose us to help you with your furnace! Contact us today by calling (303) 625-6225 to schedule a service with one of our technicians.
Furnace Repair
No matter what furnace repair in Cherry Hills Village, CO you need, we'll be there and complete it as soon as we can. We know that even small repairs can cause major issues for you and we want you to be comfortable at home no matter what. Our team will arrange to get to you fast and complete your repairs ASAP so you won't have to get cold at home or worry about your pipes freezing.
Furnace Installation
If you need a furnace replacement in Cherry Hills Village, CO, we will help you get the right furnace for your home and your specific needs, then install it as fast as we can. We'll make sure you get a new furnace from a reliable manufacturer that we know and trust so you won't ever have to worry about it dying on you early.
Every furnace installation in Cherry Hills Village, CO that we perform is done by the book. We'll test your furnace against specifications set by the manufacturer to make sure it is working well. Our team will turn the furnace on when we're done to ensure that it's heating the way it's supposed to.
Furnace Maintenance
Call us for furnace maintenance when you're ready to invest in your home and your family's comfort. We'll make sure your furnace is ready to work efficiently and provide the heat you need all winter long.
If we find that you need a furnace repair or a furnace replacement in Cherry Hills Village, CO, we'll work with you to find a time to get that job done. After all, we want you to have reliable heat this winter, no matter what it takes!
Contact us today to have our of our team members come help with your furnace needs. Check Out What Your Neighbors Are Saying!
4.8 Stars | 1900+ Google Reviews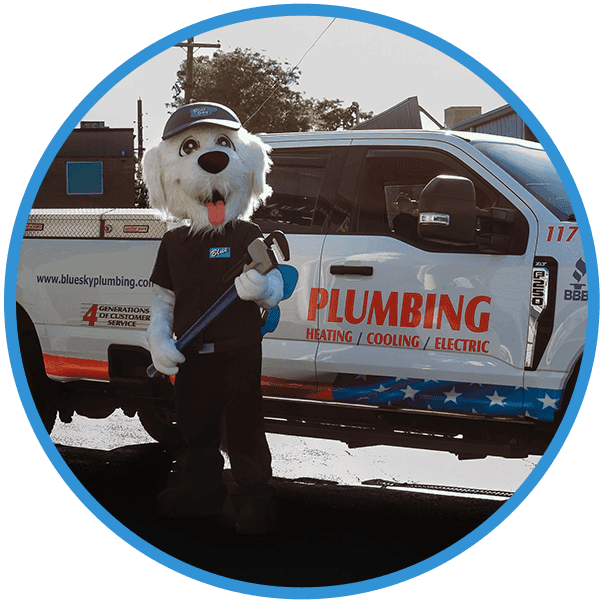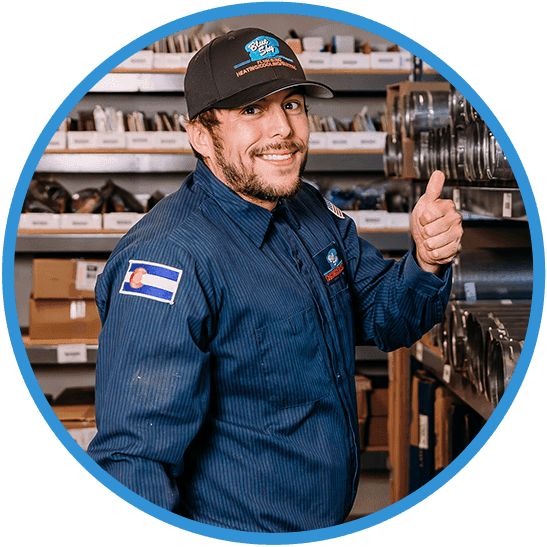 "Highly Recommend!"

Mario got out the same day and fixed the clog/leak in my AC system. He went the extra mile and helped me to clean out my unit outside. He answered all of my questions and educated me on beat in-class usage/maintenance.

- Lucas N.

"Perfection from the moment we met at our home."

I would like to thank your company for the excellent service I received on my cooling system a few days ago from both Jake Canady and his partner Gage. They both went above and beyond my expectations.

- Scotty A.

"I appreciate their attitude."

This review is for Daniel and Eduardo who did the installation of my new AC and furnace on September 7-8. I want to thank them for such excellent work. They both were very courteous and respectful of my property.

- Kathy R.

"Blue Sky is amazing!"

I will always use Blue Sky for my plumbing and heating needs. I'm new to the area and finding a great contractor like Blue Sky really makes me feel at home. They are local and really provide great value for their exceptional service.

- Tracy W.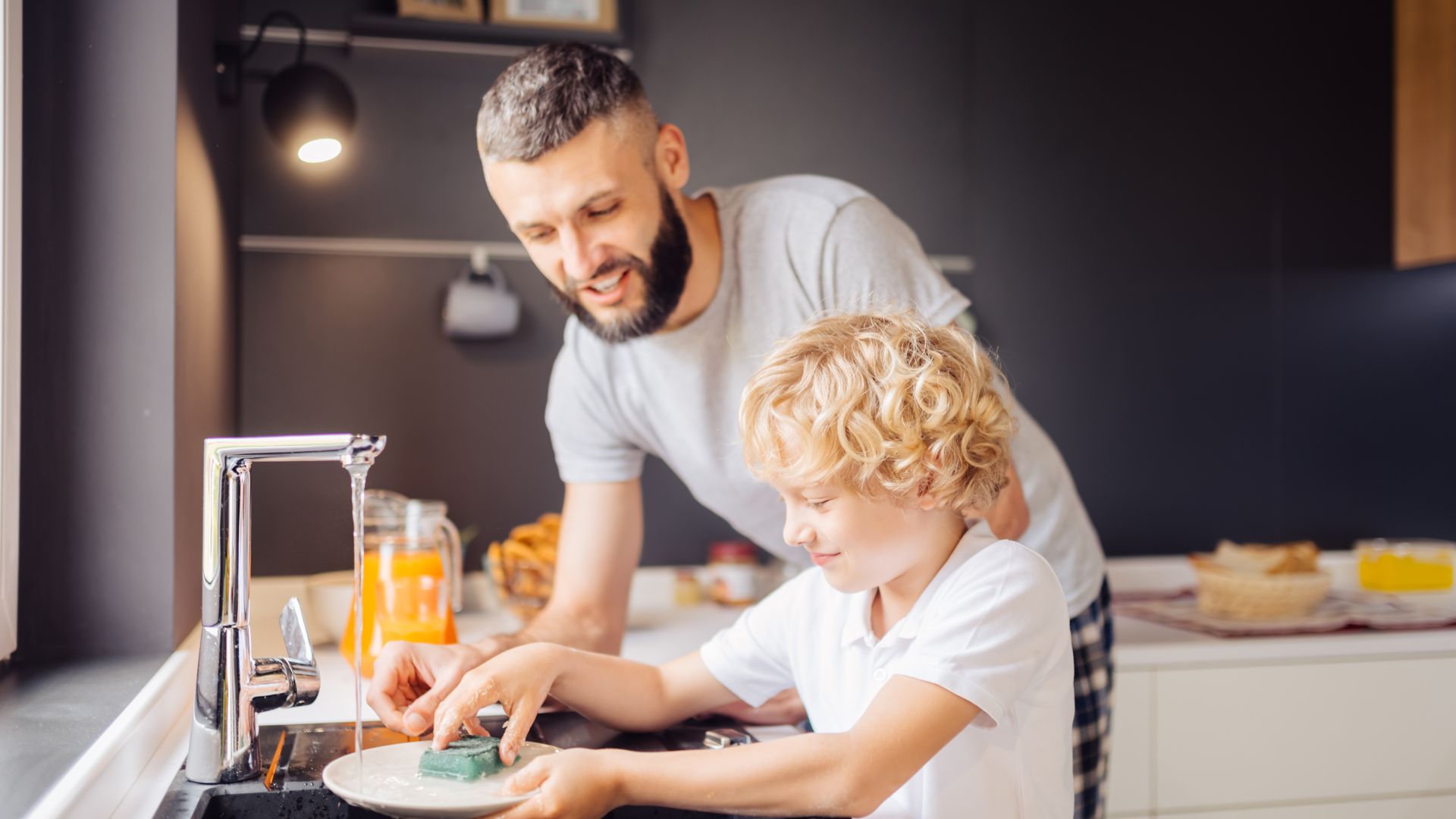 4.8 Stars | 1900+ Google Reviews

BBB A+ Rating

360+ Recommendations