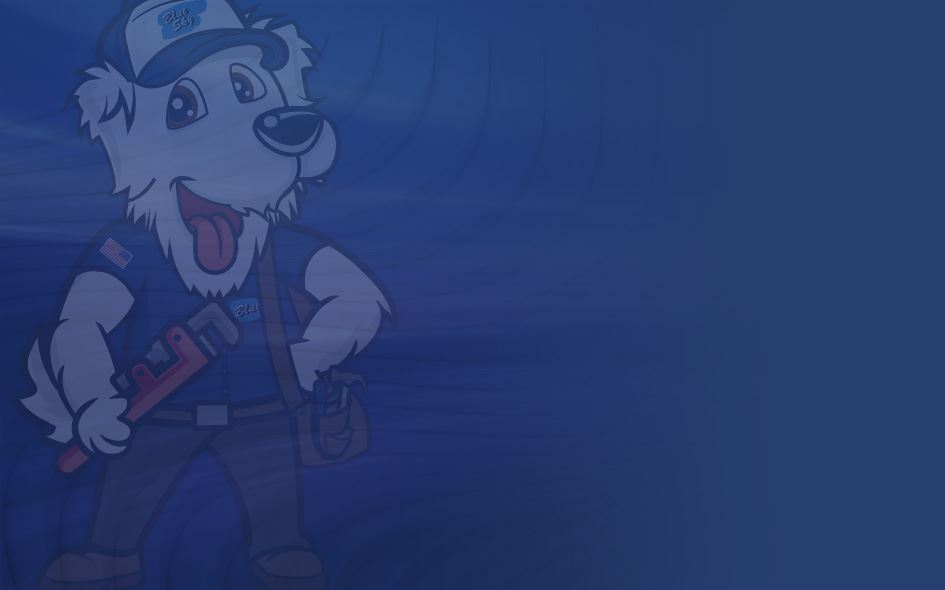 Our Team Can Help With Your Furnace Repair & Installation. We are ready to help solve your problems!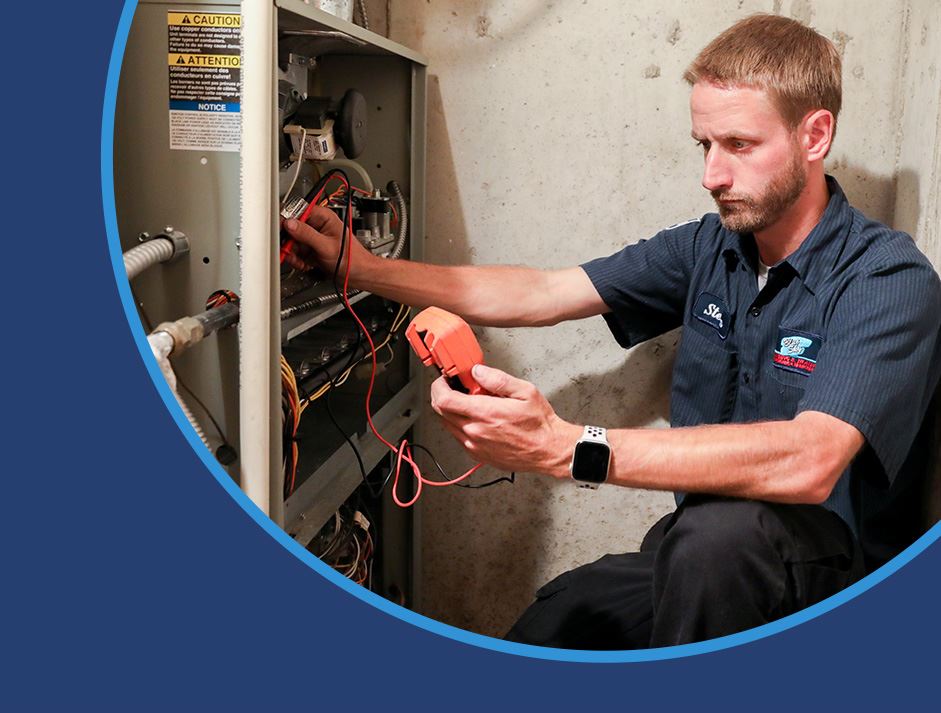 Furnace Services in Denver
4th Generation, Family Owned. Fast, Reliable and a Price-Quote Given Up-Front Before the Work Begins.
When you need help with a furnace repair in Denver, or you need to get a new furnace installed, rely on the expertise we bring to the table at Blue Sky Plumbing, Heating, Cooling & Electrical. We offer a comprehensive array of furnace services in Denver & across the Front Range, so we'll get your furnace working the way you need it to fast. We will make sure you have the heat you need to keep your home warm and get you comfortable again!
Call us at Blue Sky whenever you need furnace service in Denver Metro, or across the Front Range!
Furnace Repairs in Denver
Your furnace works hard at heating your home and keeping you and your family toasty throughout the long, frigid winter months. When it's overworked, or just getting up there in years, and isn't performing up to its full potential, it's important to find a reliable Denver heating company to make the necessary repairs. If you need furnace repair in Denver, call Blue Sky first. We'll get to you quickly, answering your call of, "Fix my furnace!" We'll talk to you to find out what you've been experiencing with your furnace, then take a look and find out why your furnace is not working. When we know that, we'll get started on your repair right away.
Our family-owned company has served this region for 30 years, passing the same level of exceptional customer commitment down through four generations. It doesn't matter if you own an electric, gas, or oil furnace. If you use a furnace for heating your home, we have the knowledge and experience to quickly diagnose the problem and get it fixed before you start having to pull extra blankets out of the closet to keep the family warm.
Common Furnace Problems We Can Fix
Not sure if it's time to call for furnace repair in Denver yet? The truth is that we can fix your furnace before it breaks entirely, so you're never cold in your house. If you see the following problems, call for help before the issue gets worse.
Your furnace blows lukewarm air. If it can't blow hot air consistently, it can't keep your home as warm as you want it!

Your furnace won't turn off. This can burn out your motor fast. It can also make your home too warm!

Your furnace turns off and on constantly. This will also burn out your motor. Ideally, your furnace will heat your house to the temperature you desire, then turn off until it cools before it heats it up again.

You have to keep changing the temperature on your thermostat. This should be something that you can set and forget. If you have to keep thinking about it, something isn't working the way that it should.

Your furnace makes unusual sounds. Clanging, banging, whistling, and straining are all sounds that indicate it's time to call in an HVAC expert for your furnace.

Your furnace seems to run well but you are still cold at home. If you can't get warm, something is wrong. We'll troubleshoot your system until we find out why you're still cold. Then we'll fix it fast so you can get warm again just as soon as possible.
Remember: You can take steps to avoid the need for large-scale furnace repairs by scheduling regular maintenance appointments in Arvada, Evergreen, Lakewood, Golden, Wheat Ridge, and all the neighboring communities, with the Denver HVAC experts at Blue Sky!
Furnace Installations in Denver
To receive expert assistance for furnace installation, contact the team at Blue Sky Plumbing & Heating. We offer premier heating services and can help to get a brand new furnace put in at your property in Denver when the time comes.
If it's time for furnace installation in Denver, we'll help you get the right unit for your home and your needs. We'll take a look at:
You home's square footage

How satisfied you are with your current furnace

How often you use your furnace

How warm you like to keep your home

Whether saving energy is a priority for you and your family
Once we know where you stand on these things, we'll recommend new furnaces that will suit your home well. We'll never recommend a furnace that comes from a manufacturer we don't trust! In fact, any furnace we recommend for you is one that we would be happy putting in our own homes!
Furnace Maintenance in Denver
Maintaining your furnace on an annual basis is key to it running efficiently and ensuring that your family is safe. Furnaces can be dangerous then they are not cleaned and maintained on a regular basis. We recommend getting your furnace inspected and cleaned on an annual basis. The great news is when you are part of our Blue Sky Family Plan you get a 15% discount on this service and the dispatch fee is waived.
Family owned, licensed and insured, all work quoted up-front before the work begins.
Annual tune-ups
Safety check-ups
Filter cleaning
Furnace cleaning and inspection
All makes and models
Blower inspection
Signs You Need a Furnace Replacement in Denver
If your furnace stops working and you have no heat, that's obviously a sign you need to call Blue Sky for furnace services. But there are other, more subtle ways to tell that your furnace is in need of replacement, including:
Advanced age — If your furnace is 20 or more years old, it's nearing the end of its lifespan. An old unit that's performing poorly probably needs to be replaced.
Eye test — Take a look at the furnace. Look around your home while the furnace is running. Visible cracks and rust on the unit are a red flag. Excessive dirt or soot on walls and other surfaces throughout the home could also mean the furnace is on its last legs.
Inconsistent performance — If you notice areas in the home that are colder than others or the air in your home is uncomfortably dry, those are signs that the furnace is not performing at maximum efficiency.
Energy bills — No one wants to watch their bills climb, and if your utility costs appear to be rising for no apparent reason, a new furnace could remedy that situation.
Frequent repairs — A furnace that consistently breaks down is only wasting your time and money. Stop the vicious cycle and invest in a replacement.
Strange noises — All heating systems make some noise, but if your furnace is unusually loud or is emitting rattling, buzzing, or banging noises, call Blue Sky for furnace services so our pros can restore the peace and quiet in your home.
If we determine that your old furnace is, in fact, kaput, we won't leave you waiting around in the cold for long. We'll help you decide on the most cost-effective and practical option for a furnace installation in Denver, and our experts will have the new one up and running as quickly as possible.
Give us a call today at (303) 625-6225 and enjoy blissful warmth in your home throughout the winter.
The Importance of Proper Furnace Maintenance
Your appliances work hard to keep you comfortable, and you count on them to keep chugging along while you focus on other things. However, even amid the hustle and bustle of daily life, it's important to pause every now and then and check on the "health" of those appliances.
Regular maintenance keeps a furnace healthy and strong. Here are four reasons you need to make it part of your household schedule:
Maximum Comfort — Your furnace has one job: to keep you and the people in your home or commercial building warm. It's an important job! Asking your furnace to perform its best, day after day, year after year, without giving it a little bit of love in return is unreasonable. That's setting your furnace up to fail, and setting you up for costly repair bills — or a cold house in the dead of winter. So, it's pretty simple: If you want to stay warm, stay on top of your furnace maintenance.
Safety — No matter what kind of furnace you own, if there's something wrong with the way it burns fuel to create warmth, you could have a dangerous gas or carbon monoxide leak on your hands. When our experts visit you for gas furnace maintenance, we can spot any leaks or other safety hazards in the making.
Energy Costs — Utility bills go with the territory if you own a home or operate a business facility, but poorly maintained appliances running at less-than-maximum efficiency are basically taking your money and flushing it down the drain. Keep those costs in check with a simple furnace maintenance appointment every year!
Compliance — Most manufacturers require regular maintenance be performed on a furnace in order to keep the warranty in effect. In other words, invest in routine furnace tune-ups now and you could reap the benefits when or if you need the warranty to pay off.
Scheduling an annual appointment for gas or oil furnace maintenance is a good idea all around. And whether you live in Arvada, Evergreen, Golden, Lakewood, Wheat Ridge, or anywhere in the Denver area, Blue Sky is the company to call for reliable and affordable furnace maintenance service as well as furnace repair service.
Blue Sky is ready to help solve your problems today!
What are signs my furnace is going out?

On average, your furnace can last between 15-20 years if it is properly maintained. However, if you notice any of the following things, it may be a sign that time to replace your furnace:

Loud banging, clanking, or squealing sounds coming from inside your furnace
You are calling for repairs more often than usual
It takes longer for your furnace to heat your house properly, or you find some rooms are colder than others
Your energy bills are increasing, even though you're using your furnace the same amount
You smell something rotten, or smell burning even after starting up your furnace for the first time for the year. It is common to smell a slight burning dusty smell the first time you fire up your furnace for the season, but if it continues throughout the year, you may have an issue
Moisture accumulating around the furnace or vents
Your pilot light is flickering, or turning yellow. This could indicate a dangerous carbon monoxide leak

What does furnace maintenance include?

Most furnace maintenance visits include at least 4 things:

A visual inspection of your HVAC system
A filter change
Cleaning out dust and debris from the unit
And testing each component of your furnace to make sure it's working the way it was designed to.

What type of furnace is best for me?

There are 4 main types of furnaces available in most residential homes: Natural Gas, Oil, Electric, and Propane

Natural gas is a long-term, economical, and energy-efficient option, and a popular option for a well-rounded furnace that works for years to come
Electric furnaces are smaller and more budget-friendly, a good option for smaller or remote homes without gas lines running to their properties
Oil furnaces are similar to natural gas furnaces, but they are slightly less expensive and less efficient than natural gas furnaces
Propane furnaces are the least common but are a great option for more remote locations that do not have a gas line, or anyone preferring to stock up on their own propane to use their furnace

 

How long does a furnace last?

Many furnaces come with a lifespan of around 20 years, however depending on how often you clean and maintain your furnace it could be shorter. A good rule of thumb is to start thinking about replacing your furnace after 15 years. Annual maintenance can increase that number, and an 

experienced furnace technician

 will be able to tell you the estimated lifespan during a tune-up.

What are the benefits of furnace maintenance?

We recommend annual furnace maintenance in Denver. Sometimes, customers ask us what they stand to gain from this service. Here are just a few of the benefits you could have:

Improved heating, especially in rooms that are often too hot or too cold.
Use less energy because your heater will work more efficiently.
Spend less on heating costs because you're using less energy.
Find potential problems with your heater and get them fixed before they cause major heating breakdowns. 
Make your heater last longer because it won't experience as much wear and tear. Check Out What Your Neighbors Are Saying!
4.8 Stars | 1900+ Google Reviews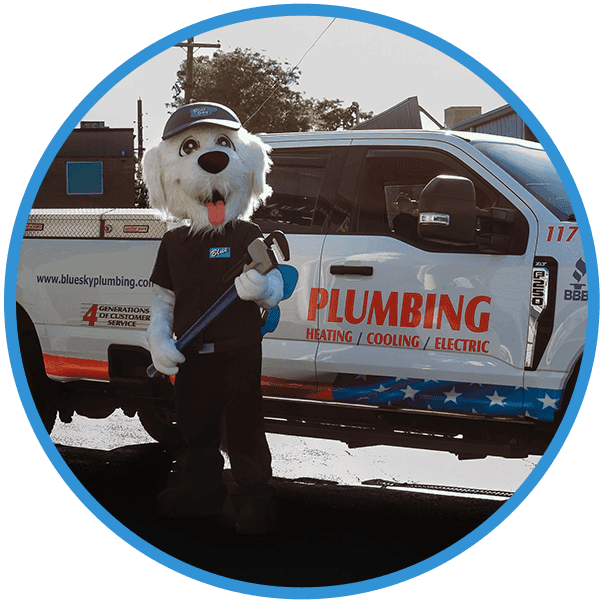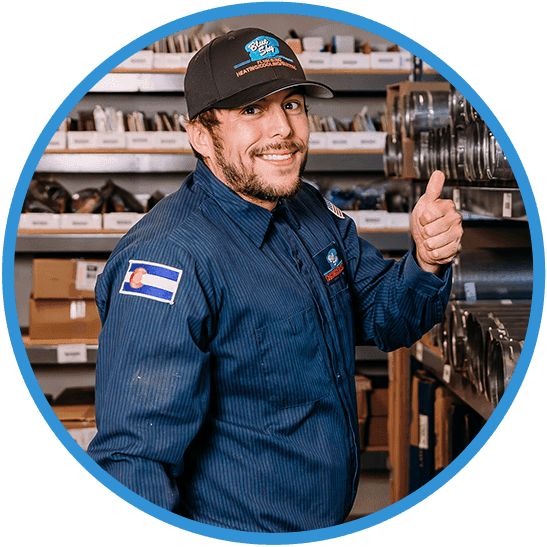 "Highly Recommend!"

Mario got out the same day and fixed the clog/leak in my AC system. He went the extra mile and helped me to clean out my unit outside. He answered all of my questions and educated me on beat in-class usage/maintenance.

- Lucas N.

"Perfection from the moment we met at our home."

I would like to thank your company for the excellent service I received on my cooling system a few days ago from both Jake Canady and his partner Gage. They both went above and beyond my expectations.

- Scotty A.

"I appreciate their attitude."

This review is for Daniel and Eduardo who did the installation of my new AC and furnace on September 7-8. I want to thank them for such excellent work. They both were very courteous and respectful of my property.

- Kathy R.

"Blue Sky is amazing!"

I will always use Blue Sky for my plumbing and heating needs. I'm new to the area and finding a great contractor like Blue Sky really makes me feel at home. They are local and really provide great value for their exceptional service.

- Tracy W.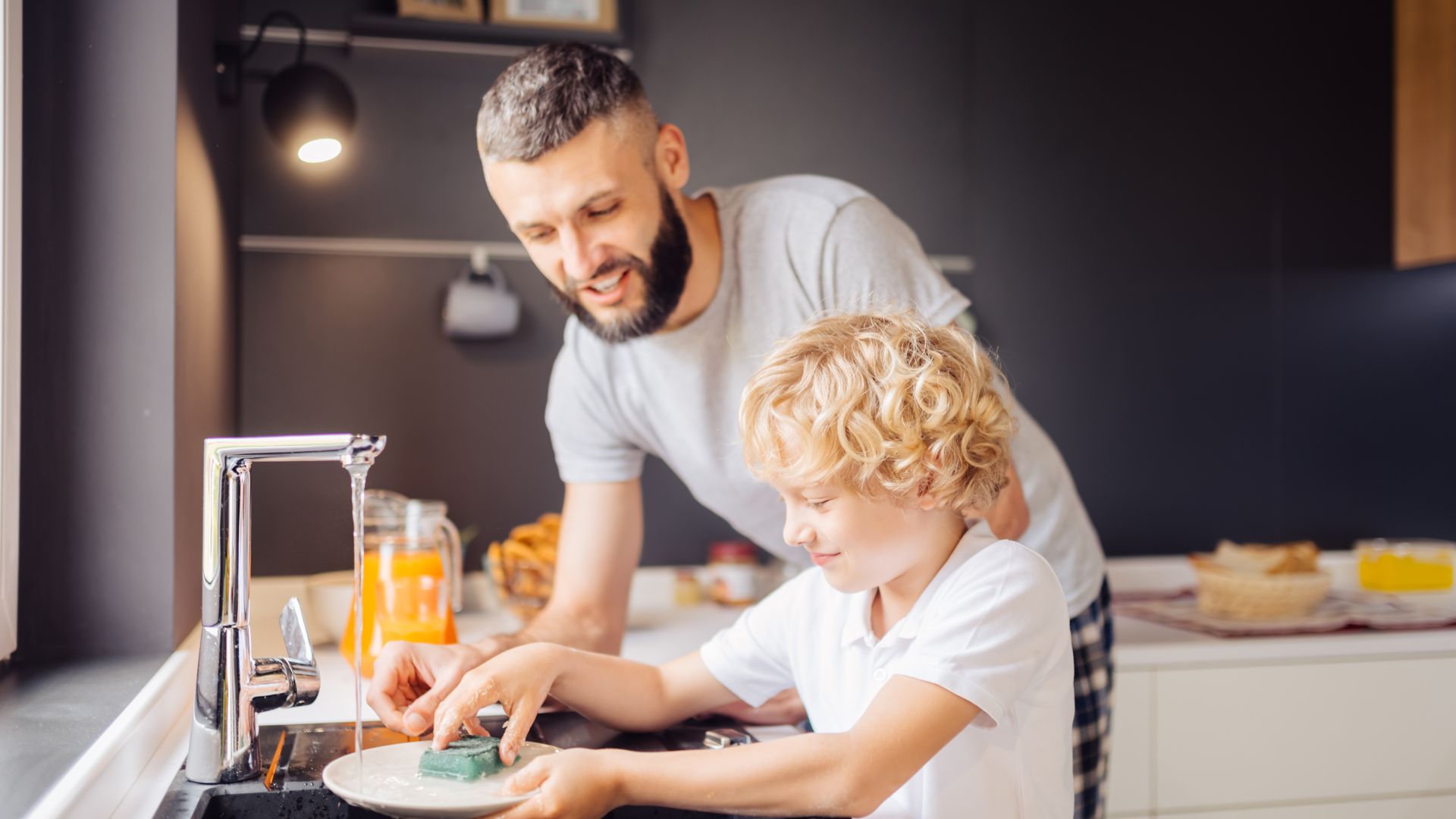 4.8 Stars | 1900+ Google Reviews

BBB A+ Rating

360+ Recommendations