PLUMBING From Aurora to Boulder, We've Got Your Plumbing Needs Covered
Why Choose Blue Sky Plumbing For All Your Plumbing Needs
Our Denver plumbers are qualified, professional, and licensed and we ensure they are up to date with the latest products and tools available so they can provide the highest level of service possible. We train our plumbers not only to complete excellent work, but also to provide it in a polite and professional manner.
Plumbing Repairs & Maintenance Services
One of the most important decisions a new homeowner must make is who to bring in for plumbing services in Denver or the surrounding area. A properly functioning plumbing system is vital to the well being of your home and family. We at Blue Sky have been performing high-quality, affordable plumbing repairs and annual maintenance tune-ups for over 30 years. This ensures our customers and their families are safe and able to access clean water for drinking and cooking, warm water for bathing, and functioning plumbing systems so that they can live comfortably in their home.
Plumbing Installation & Plumbing Replacements
We at Blue Sky Plumbing, Heating, Cooling & Electric know how crucial professional residential plumbing installation services are for you and your family. For four generations, our expert plumbers in the Denver Metro area have been providing excellent residential plumbing solutions, including equipment replacements, plumbing installation services, and sewer line repairs, to Denver and the communities of Wheat Ridge, Arvada, Evergreen, Golden, and Lakewood. No matter what service you need, we will be there to complete the task efficiently because you can Rely On Blue Sky!
One of the biggest mistakes you can make is to have inexperienced plumbing contractors come in and perform sub-par plumbing installations. Inexperienced installers can make mistakes that could cost you in the end, which is why calling Blue Sky is your best choice. At Blue Sky, we provide the best residential plumbing installation services in the region and offer 0% financing on our installations! We professionally install everything from toilets and showers to gas lines and water heaters at the most affordable rates available. Ask about our Blue Sky Family Plan which provides amazing benefits like discounts on plumbing service repairs and extended warranties.
Is your toilet on its last leg? Are your faucets in need of an upgrade? Our experts have the solutions for you! We can remove any bathroom or kitchen plumbing fixture or faucet and replace it with a new, better-functioning model!
Drain Cleaning
Clogged or backed up drains are a nuisance, but they can also cause significant issues if they are left to fester in the pipes for too long. We can provide expert drain cleaning and sewer jetting to clear you line and camera inspections to provide you with peace of mind. With Blue Sky's drain cleaning services, no clog is too big or small.
And if you're a DIY type, check out this blog post on at home drain cleaning!
Water Leaks
Pipes corrode and rust, freeze, crack, and leak due to chemical drain cleaners, and even high water pressure and unbalanced water pH. We can patch these problems up in no time and prevent flooding, water damage, and mold and mildew growth.
Leaks aren't always easy to diagnose, but if you suspect you have a leak, there are places you can check. Take a look at this blog: Places Where Leaks Love To Hide.
Water Heaters & Boilers
Tank water heaters and boilers have been the most popular water heating equipment for decades, but these can still rust and leak, flooding your basement and costing homeowners an arm and a leg in water bills and damage repair. At Blue Sky, we perform expert boiler services and water heater services, including tankless water heaters, to fix these issues fast.
Emergency Plumbing Repairs
Need a repair immediately?
Call us any time of day for our emergency plumbing services. No matter what the problem is, our skilled plumbers can handle it.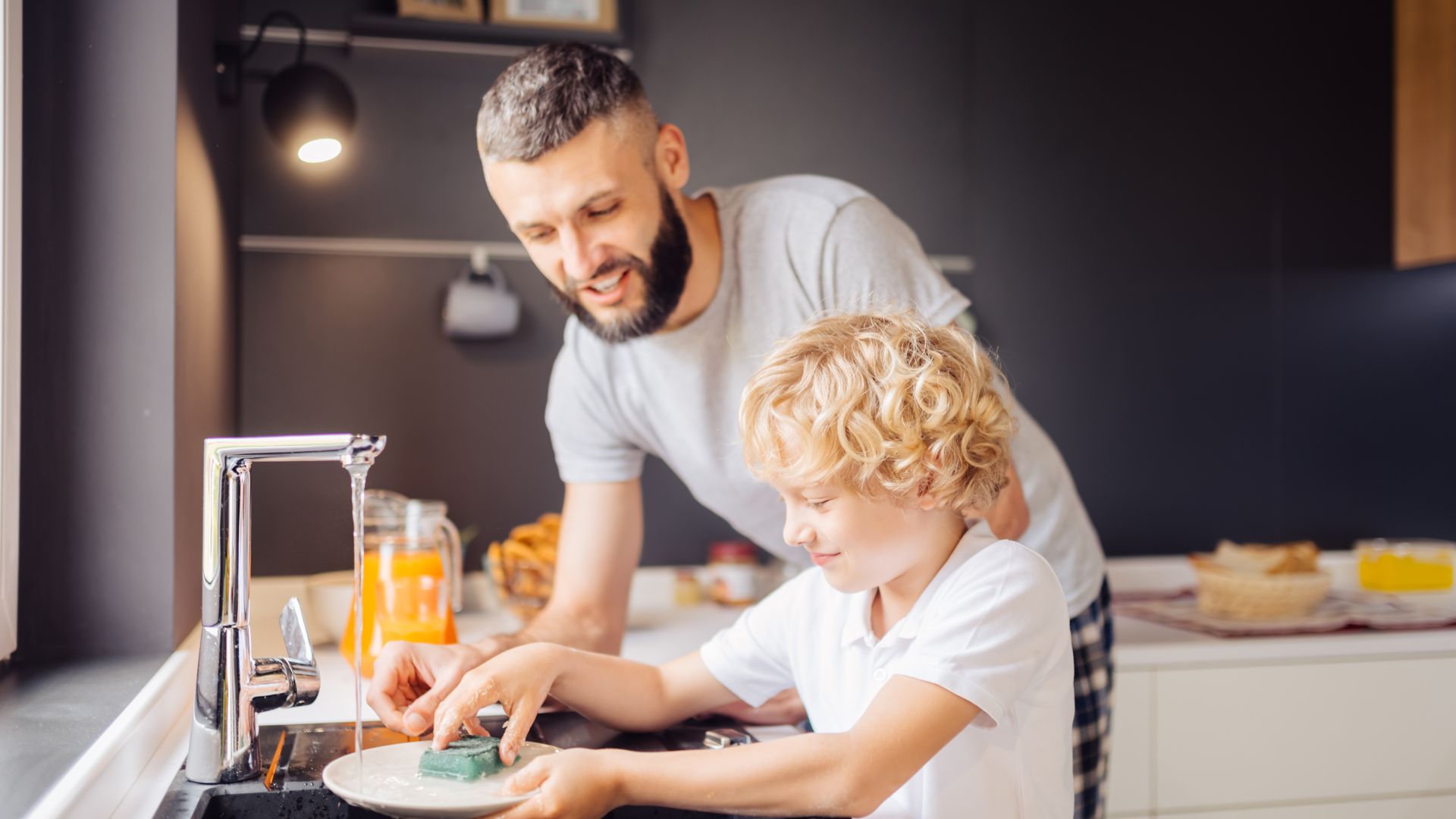 Check Out What Your Neighbors Are Saying!
4.8 Stars | 1900+ Google Reviews
"Thank you Blue Sky!!!"

I highly recommend Blue Sky Plumbing for their professionalism and overall service from initial contact through completion and especially Eric for his superb service and professional, friendly attitude.

- Rhonda S.

"I really can't praise Blue Sky enough."

Daniel Downing arrived on time and did an excellent job. He completed the plumbing tasks expertly and gave me valuable advice on how to proceed with future projects. He thoroughly explained the work he did and how to maintain the systems he worked on.

- Greg M.

"This experience was the very best ever!"

Chris absolutely takes professionalism and friendliness to the top level of excellence. He took the time to explain to me exactly what needed to be done, and what wasn't needed to be done and answered all of my questions.

- Sarah K.

"He was outstanding."

Mario De La Cruz came today to service our hot water heating system here in Evergreen. We found him to be very pleasant, professional, and knowledgeable.

- Joyce N.

"Couldn't be happier with the service we received."

It feels great to be able to speak from personal experience just how great Blue Sky is for getting the help you need when you need it! Thank you Jay & Blue Sky for helping this first-time homeowner with our first plumbing repair!

- Bianca D.

"This is a company that goes above and beyond."

Customer service is an A+. Timely, professional, and extremely educated in the field. Look no further if you are making a decision and call them now! We will be forever customers.

- Joanie H.

"Blue Sky is amazing!"

I will always use Blue Sky for my plumbing and heating needs. I'm new to the area and finding a great contractor like Blue Sky really makes me feel at home. They are local and really provide great value for their exceptional service.

- Tracy W.

"Thankful for the service I was shown and would recommend these folks!"

Eric G. came out to my home and was very punctual, friendly, and knowledgeable. He was able to deduce very quickly that my issue was more minor in nature and performed the repair within the first 30 minutes.

- Kaleo C.
Frequently Asked Plumbing Questions
Why is my drain clogged? I'm so careful!

We believe you when you tell us that you are so careful about putting grease down your drains. Unfortunately, most people end up putting it down accidentally no matter how hard they try to do the opposite. When you rinse plates, bowls, pots, and pans in your sink, they often have a thin layer of grease on them. This gets rinsed down the drain with the rest of the debris from your plate. When this grease contacts a cold pipe downstream from the kitchen sink, it solidifies and attaches to the pipe wall. Over the years, even the smallest amounts of grease can build up and cause clogs. Don't worry, though! Your Blue Sky plumber will get that clog out fast!

What kind of sink should I get?

When it comes to getting a new sink, you have many options. These include:

Cast iron
Stainless steel
Corian
Fiberglass
Enameled steel
Acrylic
And more!

When our experts help you install a sink, we'll ask you what you plan to do with it. Will you wash dishes in it regularly? Is it likely you will drop dishes or silverware in it? Then, we'll ask you about your preferences. Do you want a large sink or a small one? Do you want a sink that sits on top of the counter or below the counter level? Once we know the answers to these questions, we'll work with you to find the perfect kind of sink for your home. In general, cast iron and stainless steel are more durable than some other types of sinks, but they may require special care.

What kind of water heater should I get?

Most of the time, the type of water heater you get will be determined by the type of connections you already have. Unless you are highly motivated to change the type of water heater that you have, the best choice is usually to get the same kind that was installed before. If you are in a place to change the type of water heater that you have, gas is often the better option. It is cheaper and can heat larger quantities of water faster. However, gas water heaters are usually larger than electric ones and you cannot store flammable liquids nearby.

Does Blue Sky Offer Commercial Plumbing Services?

Absolutely. No matter if you are a homeowner or a business owner, we've got your plumbing in Denver covered! We offer full commercial plumbing services for old or new buildings. Visit our Commercial Plumbing page to learn more about our plumbing services for businesses!

What is hydro jetting?

Hydro jetting offers a way to clean your drains without digging up your yard or pulling your home apart to access clogged pipes. Instead, we use a tool that sprays highly-pressurized water into your pipes. We control the pressure of the water and where it sprays, so we can remove your clog and clean your entire pipe. A hydrojetting tool has one nozzle that sprays forward and 6-8 that sprays backward. On the first pass, the reverse-facing jets propel the nozzle forward while the front one breaks up clogs. When we pull the nozzle back through the pipe, the reverse jets scour the edges of the pipe until they look like new. If your plumber thinks that hydrojetting is a good option for you, we'll let you know and get the job done fast.

What is the best kind of pipe for my home?

Most of the time, we suggest plastic or PEX/PVC piping for your home. This material lasts for a long time because it doesn't rust and is less likely to crack or break than some other types of pipe. Unless you are in a very specific situation, which our plumbers will discover, we highly recommend this type of piping for your home.

How do I know if my toilet is leaking?

Toilet leaks are more common than you might think. This can make your water bill sky-high and leave you wondering what is going on. Here are a few signs that your toilet is leaking:

You frequently have to jiggle the handle to make the toilet stop running.
You have to hold down the handle when to flush to get the tank to empty.
Water runs over the top of the overflow pipe.
You hear sounds of water running in the toilet when it is not being used.
Water runs down the sides of the toilet bowl long after the toilet was last used.
You hear the toilet tank refilling even though it hasn't been emptied recently.

What can I put down my garbage disposal?

As long as you use enough water, you can put almost any non-fibrous food down your garbage disposal. This includes bones up to ½" in diameter, coffee grounds, eggs and egg shells, orange rinds, apples, and potato peelings. Most problems occur when you don't use enough water and don't allow the water to run for at least 10 seconds after the food disappears.

What plumbing services does Blue Sky offer?

We offer a complete line of plumbing services. No matter what is going on with your home's plumbing, we can fix it, replace it, or install a new one. We can also help you make plumbing-related upgrades to your home. Need a new toilet, tub, sink, shower, or faucet? We have you covered. Finally, we can help you with your water heater, your water softener, or your water filtration. Call us today with all of your plumbing-related questions and we'll get you the answers you need.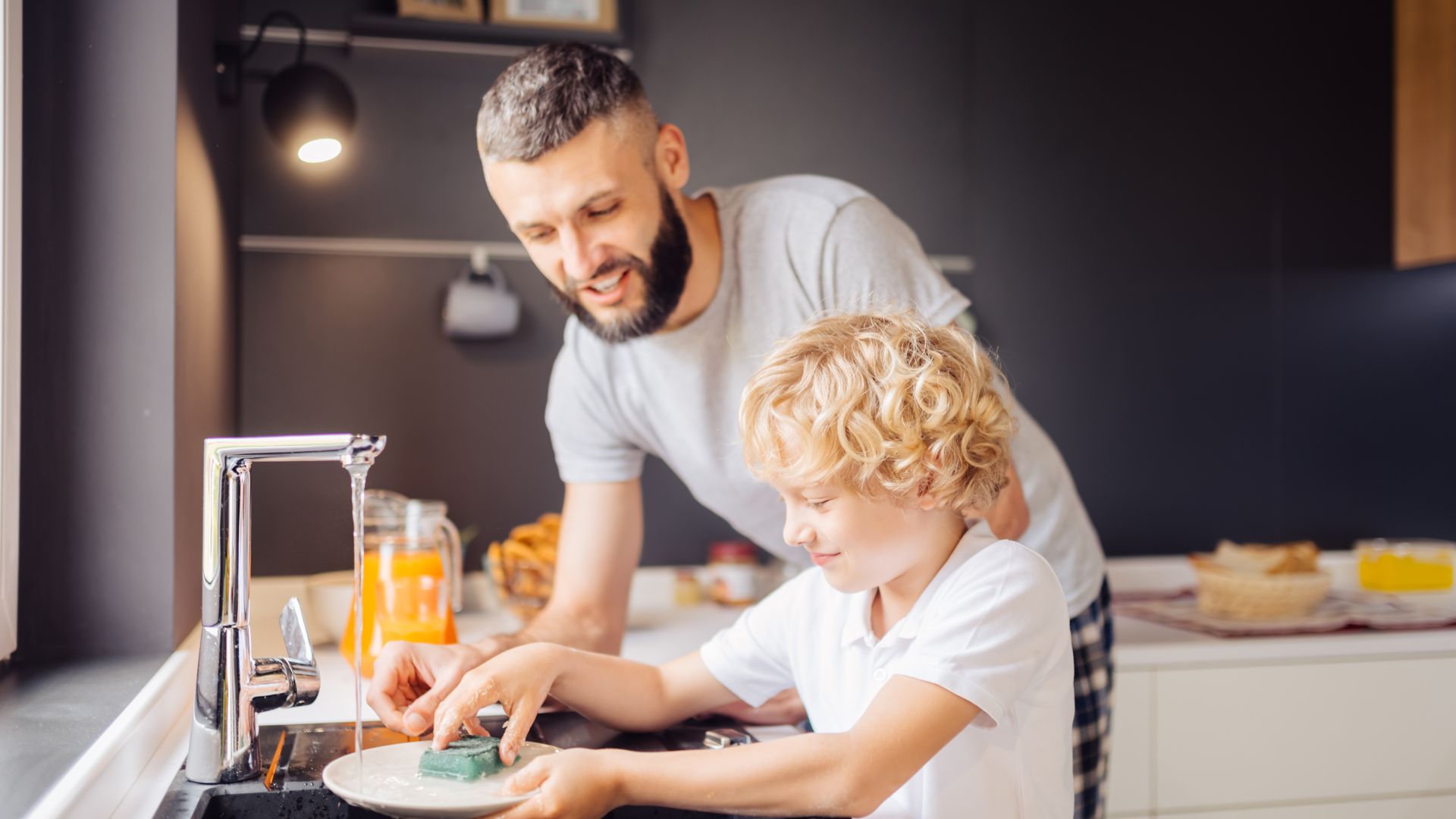 4.8 Stars | 1900+ Google Reviews

BBB A+ Rating

360+ Recommendations