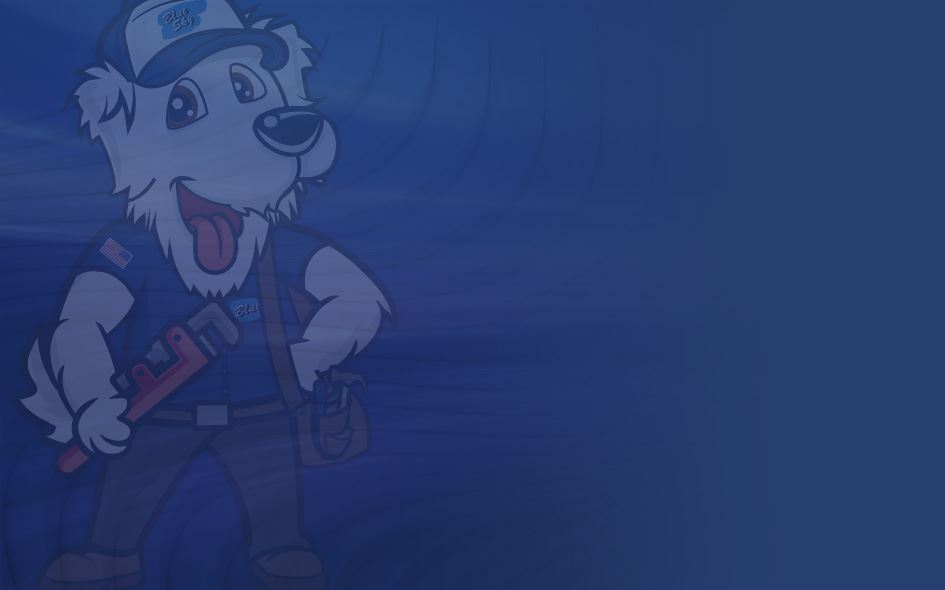 Our Team Can Help With Your Commercial Heating Services. We are ready to help solve your problems!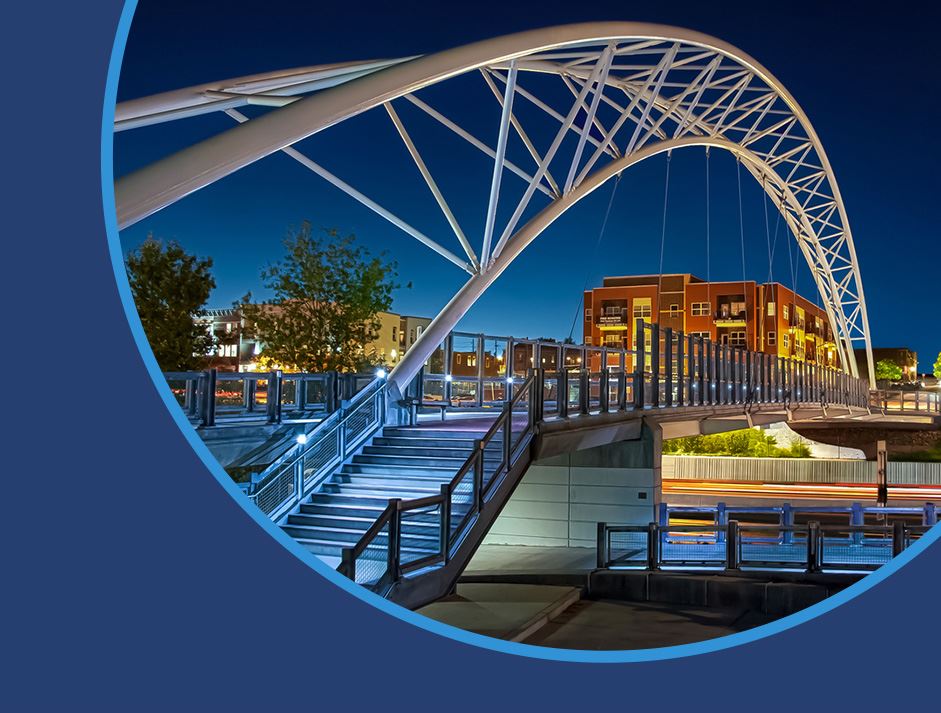 Commercial Heating Services in Denver
Quality Commercial Heating Solutions in Colorado's Front Range
At Blue Sky, we understand that maintaining a comfortable indoor environment in your commercial space is absolutely essential, especially during Colorado's chilly winter. A reliable heating system is a crucial component that can impact your business's productivity and success. It can affect employee comfort, customer satisfaction, and even the longevity of certain equipment.
We are committed to ensuring that your commercial heating system performs optimally. With our team of highly trained and experienced professionals, we offer top-notch commercial heating services in Denver tailored to your specific needs. From routine maintenance to emergency repairs, our team is just a call away, ready to deliver exceptional service with fast response times, transparent pricing, and a commitment to excellence. No matter the make or model, we can help.
To get started, call (303) 625-6225 today!
Is Commercial Heating Different From Residential?
Commercial heating fundamentally differs from residential heating in terms of size, complexity, and distribution methods.
Commercial systems generally need to heat larger spaces and cater to a wider range of needs, making them larger and more complex than residential systems. They often incorporate zoning capabilities to control temperatures in specific areas, require a more intricate network of vents and ducts, and need more robust maintenance schedules due to their heavier use.
Conversely, residential heating is designed for smaller spaces with fewer occupants, making these systems more straightforward.
The Benefits of Replacing a Commercial Heating System
Replacing an outdated commercial heating system comes with a litany of advantages.
Here are some compelling reasons why you should consider an upgrade:
Improved efficiency: Modern heating systems are designed with energy efficiency in mind. An upgrade can reduce your energy consumption, resulting in lower utility bills.
Increased comfort: Newer heating systems provide consistent, reliable heat distribution, ensuring a comfortable environment for staff and visitors.
Reduced repair costs: Older systems are more prone to breakdowns and costly repairs. A new system will likely require less maintenance and fewer repairs.
Longer lifespan: Today's commercial heating systems are built to last, giving you peace of mind for years to come.
Environmental footprint: Efficient heating systems mean less energy waste, helping your business reduce its environmental impact.
Enhanced property value: A modern heating system could increase your commercial property's value.
Compliance with regulations: Newer systems are more likely to meet current environmental and safety regulations, avoiding potential legal issues and penalties.
Choosing a reputable and experienced provider like Blue Sky for your heating system replacement ensures a seamless transition and the full realization of these benefits.
Commercial Heating Contractors in the Denver Area
We know how cold Colorado winters can be. We also understand that if you own a commercial property, such as a hospital, business, college, or any other non-residential building, one of your top priorities is keeping your indoor areas warm and comfortable for your employees and patrons.
Commercial Heating Installation & Replacement Services
Whether you are a new business owner with a brand new office or a seasoned commercial property owner in need of a replacement heater, call us at Blue Sky to provide your indoor space with a new heating unit installation.
Our heating contractors and technicians can install and replace a wide range of brands of commercial heating systems, including Honeywell, Laars, and Carrier. You have your pick of the unit you want, and we can handle the rest!
We can install a number of different heating systems, including but not necessarily limited to:
Furnaces
Mini-splits
Electric heaters
Unit heaters
Rooftop units
In addition to our prompt and affordable HVAC installations, we also offer commercial heater rebates for even more savings!
Commercial Heating Repair Services
When something goes wrong with your commercial electric heater, you need a competent and professional commercial HVAC repair company to do the heavy lifting. When we are on the case, you can expect an in-depth inspection of your heating unit, a diagnosis of the problem, and a swift system repair. We service all types, makes, and models of heating systems.
Have an urgent heating repair request? No problem! Give us a call at any time of the day or night for high-quality, immediate heating repair service. We are open 24/7 in anticipation of any emergency.
Commercial Heating Maintenance & Tune-Up Services
One of the top reasons for a malfunctioning or failing heating system is neglected heating system tune-ups and maintenance. When everyday wear-and-tear on heating components and ductwork goes unnoticed for too long, heaters slowly start falling apart. From vent and duct clogs to loose or stuck mechanical pieces, unmaintained heaters have shortened lifespans and can cost you a small fortune in energy bills.
Fortunately for you and your business, our specialists can provide annual commercial HVAC maintenance and commercial heater tune-ups to ensure that your heating system is functioning correctly and as efficiently as possible.
Give us a call or fill out a contact form today to request any of our commercial heating services, and we would be happy to lend a helping hand! Check Out What Your Neighbors Are Saying!
4.8 Stars | 1900+ Google Reviews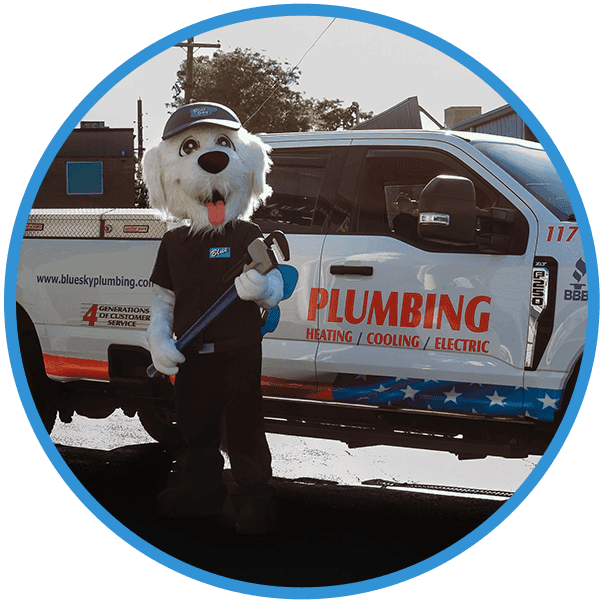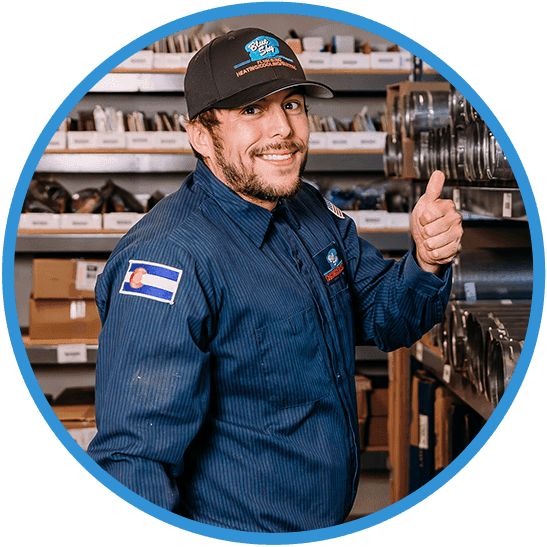 "Highly Recommend!"

Mario got out the same day and fixed the clog/leak in my AC system. He went the extra mile and helped me to clean out my unit outside. He answered all of my questions and educated me on beat in-class usage/maintenance.

- Lucas N.

"Perfection from the moment we met at our home."

I would like to thank your company for the excellent service I received on my cooling system a few days ago from both Jake Canady and his partner Gage. They both went above and beyond my expectations.

- Scotty A.

"I appreciate their attitude."

This review is for Daniel and Eduardo who did the installation of my new AC and furnace on September 7-8. I want to thank them for such excellent work. They both were very courteous and respectful of my property.

- Kathy R.

"Blue Sky is amazing!"

I will always use Blue Sky for my plumbing and heating needs. I'm new to the area and finding a great contractor like Blue Sky really makes me feel at home. They are local and really provide great value for their exceptional service.

- Tracy W.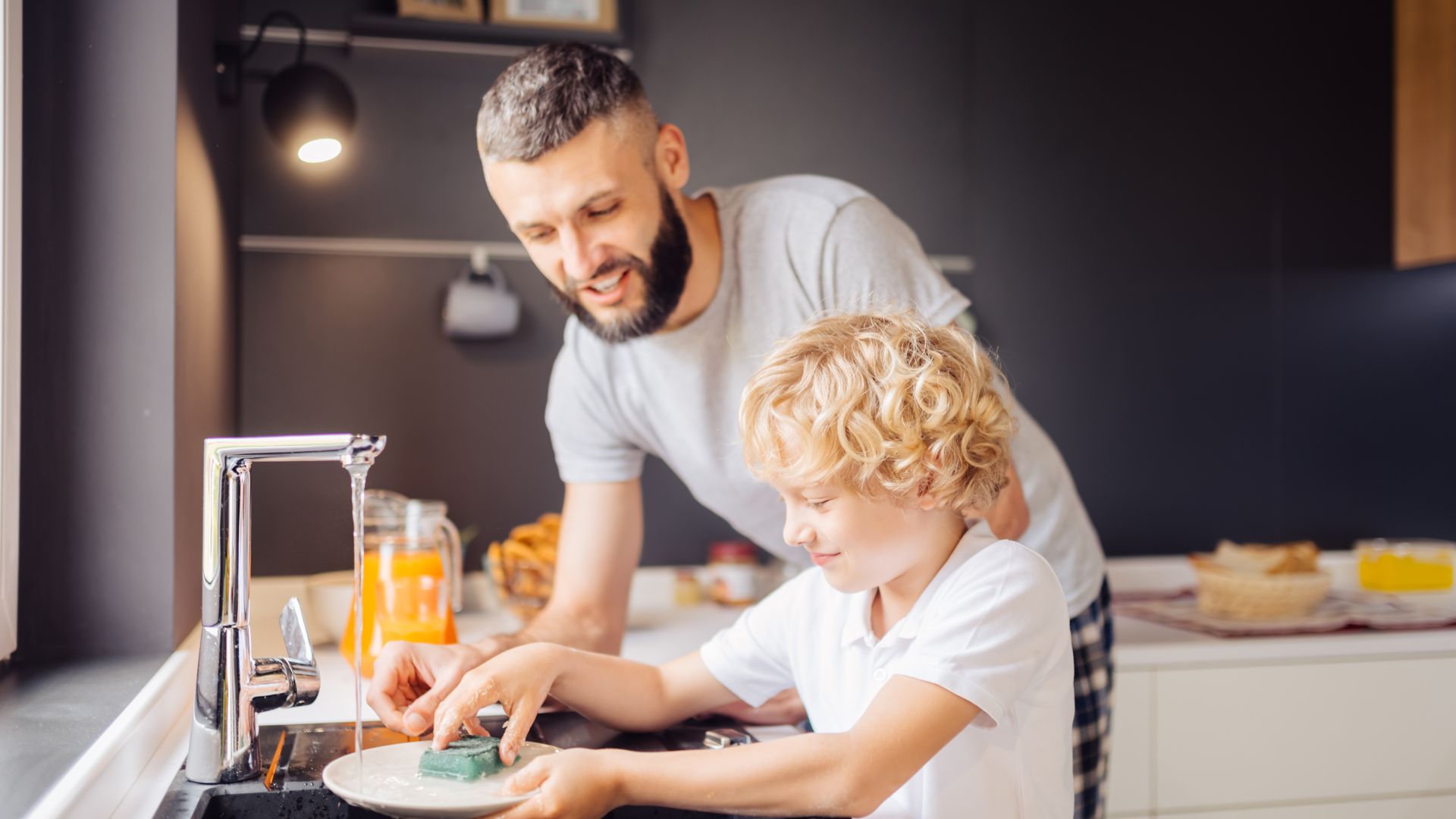 4.8 Stars | 1900+ Google Reviews

BBB A+ Rating

360+ Recommendations