COOLING From Aurora to Boulder, We've Got Your Cooling Needs Covered
Why Choose Us for Your Denver Air Conditioning Service
We make the process painless and easy from start to finish.
Since 1989, we've been helping keep residents of the Denver area comfortable in their homes, approaching every job with professionalism, compassion, and deep respect for our customers' property, schedule, and budget. We come prepared with our "warehouse on wheels" work truck to make sure we can complete the job quickly — even offering same-day service for some projects.
Owning a home comes with plenty of perks. So many, in fact, that we're not even going to try to list them. Unfortunately, with those perks come some big responsibilities and, yes, even a few headaches. Having to repair or replace an expensive major appliance like an air conditioning unit is one of those potentially painful hassles. But at Blue Sky, we make the process as easy and stress-free as possible!
Denver Air Conditioner Installation
You can call on our Denver air conditioning professionals when the time comes to get a new cooling system put in at your property. Our AC installation team will assist you in choosing a model that will work well for years to come, as well as something that fits your budget and preferences. Then we will get the air conditioner installation job done in a quick and efficient manner.
Denver Air Conditioning Repair Service
Our Denver AC repair experts are available to help whenever your appliance breaks down or malfunctions. Regardless of what the issue is, we are sure to be able to figure out the problem and do air conditioning repairs to get it fixed. Even if it is the weekend or the middle of the night, we have Denver AC service technicians standing by 24/7 to perform emergency AC repairs.
Denver Air Conditioner Maintenance
What To Consider When Investing in a Denver Central AC System?
Size of the unit-what size will work in my home the best?
Where is your current system located? Crawl space, attic?
Is financing important to you?
Making sure the company I chose is licensed, insured, and will provide necessary permits.
Have I looked at other options like mini-split systems and evaporative coolers?
What kind of rebates are available?
What warranties exist from different suppliers?
How long is the work guaranteed?
We realize this is an important investment and it is our goal to do our best to make sure that you have all the facts, options available including financing and we've addressed all of your questions to the best of our ability.
Denver Ductless Mini-Split Air Conditioning
Air Conditioning Services FAQ
Do I need air quality testing?

Are you concerned about your indoor air quality? Do you want to breathe high-quality air and you're not sure if you're doing so? Then air quality testing might be right for you. We recommend air quality testing if you've had construction in your home or in nearby areas. You may also want to have your indoor air tested if you're struggling with allergies and asthma when you're in your home. We can test for all sorts of contaminants, then let you know what we find, and design an air filtration or purification system that will address your specific needs.

How can I spend less on cooling costs?

When your air conditioner is working efficiently, you won't have to spend as much on cooling costs. Here are a few tips for making your air conditioner work better:

Change your filter regularly. When your filter is dirty, your air conditioner has to work extra hard to get the air that it cools.
Use a programmable thermostat or one you can control with your smartphone. This allows you to keep your home warmer when you aren't there while still lowering the temperature before you get home.
Check your insulation. Insulation isn't just for the winter! In the summer, it can keep your cool air inside and the warm air outside so you can stay more comfortable for a longer time.

When should I choose a window air conditioner?

Window air conditioners are the best option for air conditioning when:

You cannot install another type of air conditioner because you're renting or because your building cannot support it.
You only want to cool a single room or space in your home, or you need some extra cooling power for a small space.
You don't use air conditioning very often so it's not worth the expense of installing ductwork and other components necessary for other air conditioning systems.

Do I need a new air conditioner?

Not sure if it's time to buy a new air conditioner? Our experts will come to take a look at your current one and let you know what they recommend. We usually tell people to get a new A/C under the following circumstances:

Your current air conditioner is near the end of its lifespan and you're concerned about an emergency breakdown or our technician thinks that a breakdown is near.
You need to fix your air conditioner and the repair will cost more than half the cost of replacing the unit.
You've been calling frequently for A/C repairs and you're tired of the hassle or you feel like you've spent too much money on smaller repairs.

How do I clean my air conditioner?

Cleaning your air conditioner can be a great way to keep it running well and make sure that it isn't working so hard that it experiences extra wear and tear.

1. Turn off the air conditioner and flip the circuit breaker so it's not getting any power.

2. Remove the cover on your outdoor unit.

3. Use a condenser cleaner to clean your condenser coils. Follow the directions on the bottle to achieve maximum cleanliness.

4. Change your air conditioning filter.

Should I call for AC maintenance?

We offer comprehensive air conditioning maintenance. However, a lot of homeowners aren't sure why they would ask for this service because they aren't sure how it benefits them. Here are just a few of the things you can gain when you call us for A/C maintenance.

A more efficient air conditioner. Make your air conditioner use energy better, which will lower your bills every month.
Stay cooler at home. Your air conditioner may be able to process more cold air after it gets tuned up, which means that it will be more effective at cooling your home.
Avoid major A/C problems later. Find any potential air conditioning issues before they cause a major malfunction and get them fixed before you need to rely on your air conditioner again.

What is the best type of air conditioner for me?

Most people think of traditional air conditioners when it comes to cooling their homes. However, there are actually many options when it comes to getting you and your family comfortable during the summer. Your options include:

Central air conditioners
Window air conditioners
Portable air conditioners
Heat pumps
Ductless mini-split air conditioning systems

Every situation and every person requires a different type of air conditioner. Our experts will take a look at your situation, talk to you about your cooling needs, and then recommend the type or types of air conditioner that we think would work best for you.

Which air conditioning services does Blue Sky offer?

No matter what is going on with your air conditioning, we'll work with you to help you find the right solutions for your needs. We can fix your air conditioner, replace it with a new one, and install any parts you need to have installed. We'll make sure you have the cool air that you and your family need so you can live well all summer long. Denver Central Air Conditioning Replacement Service
When installed properly and maintained regularly, a central air conditioning system can last between 12 and 15 years before it needs to be replaced. However, if maintenance has been neglected, an AC unit might start to show signs of a breakdown earlier in its projected lifespan.
If your central air is acting up — whether it's blowing warm air, making strange noises, or failing to work altogether — the AC experts at Blue Sky will be able to tell if simple repairs are in order or if you need a replacement.
In that case, we'll walk you through the process of choosing a new unit, providing recommendations based on your specific concerns and our three decades of expertise. When it's time for air conditioning installation services, we'll have your new unit up and running in no time.
Feel free to contact us with any questions or concerns or to schedule an AC inspection today.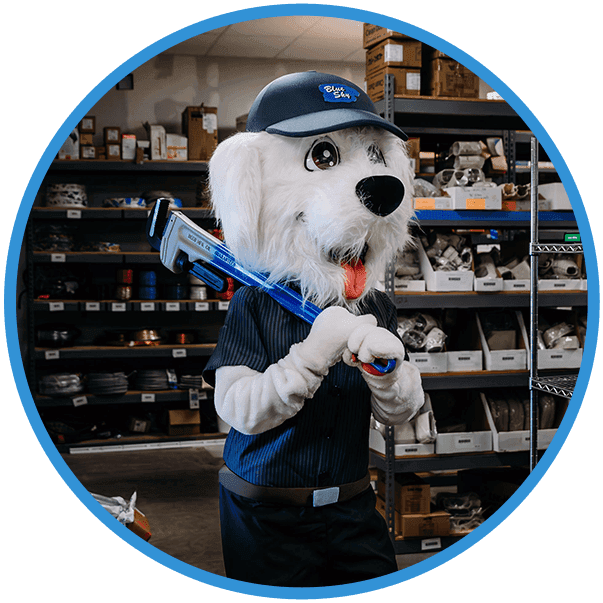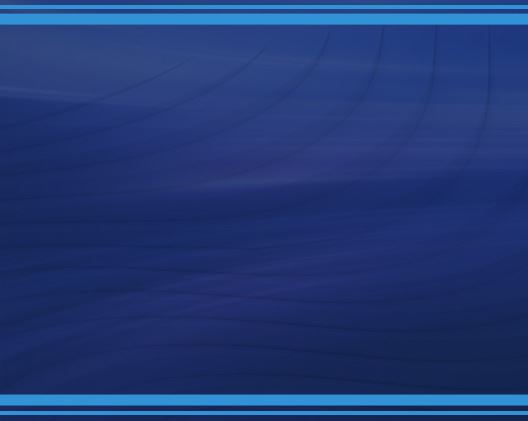 "Highly Recommend!"

Mario got out the same day and fixed the clog/leak in my AC system. He went the extra mile and helped me to clean out my unit outside. He answered all of my questions and educated me on beat in-class usage/maintenance.

- Lucas N.

"I appreciate their attitude."

This review is for Daniel and Eduardo who did the installation of my new AC and furnace on September 7-8. I want to thank them for such excellent work. They both were very courteous and respectful of my property.

- Kathy R.

"Will continue to use Blue Sky for future needs."

Jake arrived to modify a connection with my swamp cooler. Jake was very thorough and conscientious. The work site was tidy and clean. Very happy with the result - thinking outside the box is always appreciated.

- Jo B.

"Perfection from the moment we met at our home."

I would like to thank your company for the excellent service I received on my cooling system a few days ago from both Jake Canady and his partner Gage. They both went above and beyond my expectations.

- Scotty A.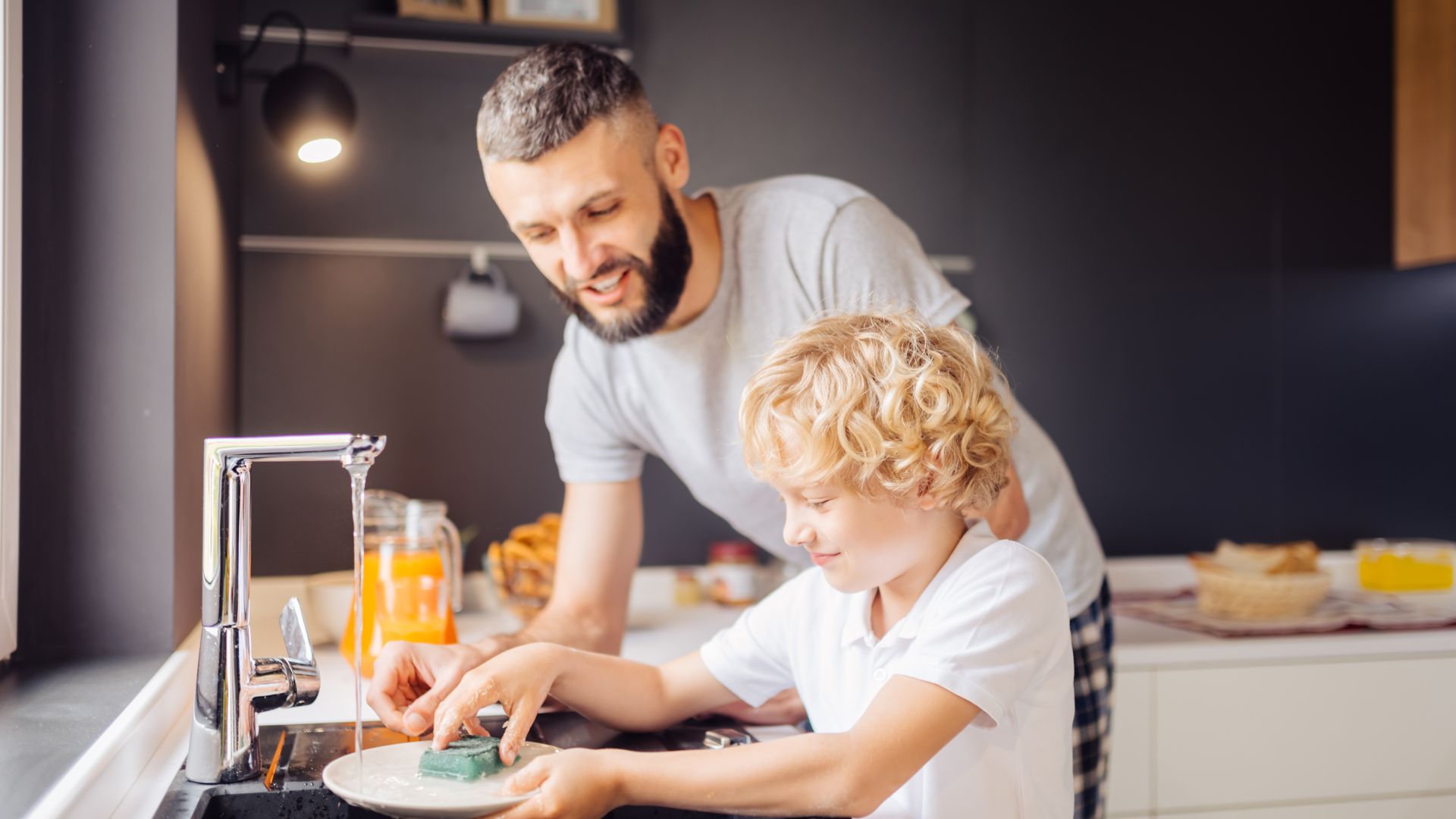 4.8 Stars | 1900+ Google Reviews

BBB A+ Rating

360+ Recommendations