Drain Cleaning in Centennial
If clogged drains are making your life miserable, call us at Blue Sky Plumbing to get them cleaned out quickly and efficiently. We'll ensure that the clog is gone before we declare your Centennial drain cleaning complete. Trust us to remove even the toughest clogs and to keep working until the job is done.
When you need fast, friendly, reliable drain cleaning, we'll get to you fast, and also offer 24 hour emergency plumbing services too! Just call us and an experienced plumber will be on the way soon. Before you even know it, your drains will work again and you won't have to feel anxious about your plumbing anymore.
Drain Cleaning Services
No matter what you need for drain cleaning in Centennial, CO, we have your back. Our plumbers will remove every clog, whether it is big or small. They'll work with your indoor drains, your outdoor drains, and even with your sewer drains.
We have a variety of methods for drain cleaning at our disposal. We'll ensure that we use a method that will be effective on your clog and safe for your pipes, no matter how fragile or old they might be.
Contact us today to get clear your clogged drains so you can get back to focusing on the life you love!
Utilizing Drain Snaking in Centennial, CO to Clean Your Drains
Most of the time, we use a professional-grade plumbing snake to clean out your clogs. This flexible metal cable will be threaded down your drain and through the pipes until it reaches the clog. Once we find the clog, your plumber can either pull the clog out using a hook on the snake or break it up so water can continue flowing down the line.
Our drain snaking in Centennial, CO relies on snakes that are tougher than those you can rent at the hardware store. Our plumbers are also experienced at wielding them so they have the background necessary to get your clogs out without any problems along the way.
Our Drain Cleaning Process
When you call us about drain cleaning, we'll match your needs to the skills of a Centennial plumber who can get to your house fast. We'll make sure we get an appointment time that's convenient for you, then get to you on time.
Each visit starts with a conversation. We want to know what you've been experiencing with your drains. Once we have a full understanding of the situation, we'll start work. We'll find the clog, determine where it is and find the best way to remove it, and get the job finished as fast as we can.
When you need drain cleaning in Centennial, CO, your plumber from Blue Sky Plumbing will get to you ASAP and solve your problem fast. Stop feeling anxious about your drains and call us today!
Before you know it, that frustrating clog will be gone and you won't ever have to worry about it again. Make an appointment now! Check Out What Your Neighbors Are Saying!
4.8 Stars | 1900+ Google Reviews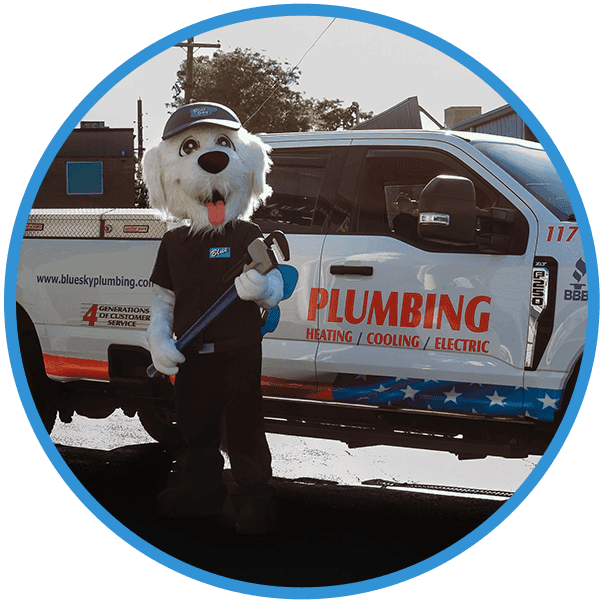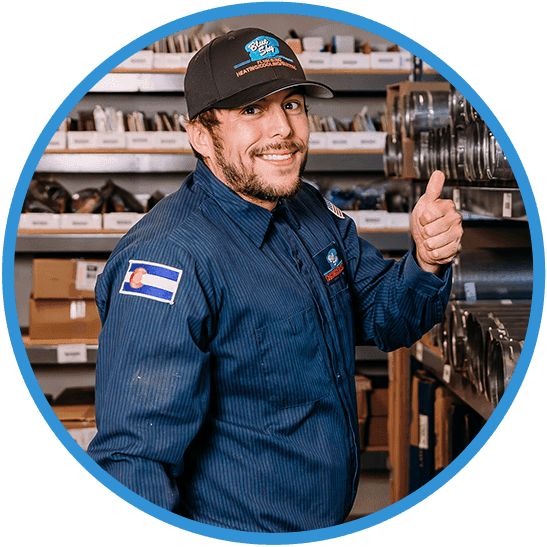 "Thank you Blue Sky!!!"

I highly recommend Blue Sky Plumbing for their professionalism and overall service from initial contact through completion and especially Eric for his superb service and professional, friendly attitude.

- Rhonda S.

"I really can't praise Blue Sky enough."

Daniel Downing arrived on time and did an excellent job. He completed the plumbing tasks expertly and gave me valuable advice on how to proceed with future projects. He thoroughly explained the work he did and how to maintain the systems he worked on.

- Greg M.

"This experience was the very best ever!"

Chris absolutely takes professionalism and friendliness to the top level of excellence. He took the time to explain to me exactly what needed to be done, and what wasn't needed to be done and answered all of my questions.

- Sarah K.

"He was outstanding."

Mario De La Cruz came today to service our hot water heating system here in Evergreen. We found him to be very pleasant, professional, and knowledgeable.

- Joyce N.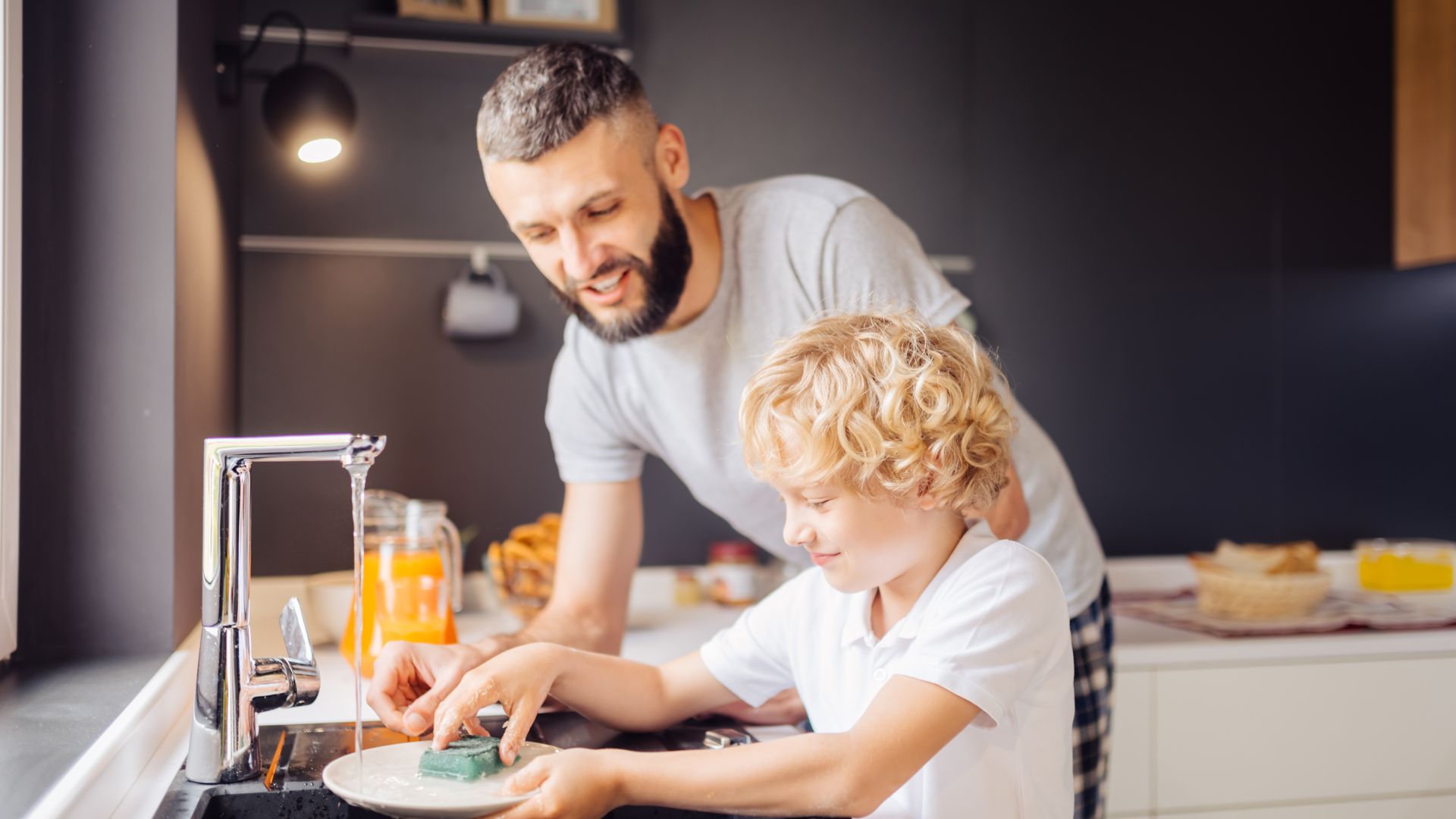 4.8 Stars | 1900+ Google Reviews

BBB A+ Rating

360+ Recommendations