Drain Cleaning in Westminster
Are you dealing with clogged drains? Do you require a Westminster drain cleaning plumber who can clear your drains ASAP so you can get back to your normal schedule?
If this describes your situation, contact us at Blue Sky Plumbing & Heating today. We'll get that drain cleaning in Westminster, CO completed quickly. We know that you won't live well when your drains aren't functioning well.
You can end all of that stress by contacting us now. Say, "Please clean my drain!" and we'll get someone out to your house quickly to find that clog and eliminate it fast.
Indoor Drain Cleaning
Our drain cleaning services in Westminster have handled all sorts of indoor clogs. We'll locate your clog, then do whatever it takes to clean out that drain so you won't have to feel anxious about it anymore.
Your Westminster drain cleaning plumber can usually use a professional-grade plumbing snake to finish your drain cleaning fast These long, flexible, tubes fit into the pipes. When the snake finds the clog, it can either break it up into little pieces so it can continue flowing down the drain or pull it out so the water can flow again.
Sometimes, your drain cleaning in Westminster, CO may require extensive plumbing work. We might have to take out the clogged piece of pipe and replace it or remove your clog another way. No matter what needs to be done, our specialists in drain cleaning services in Westminster will work until the job is finished and you are satisfied.
Stop fretting about your drains and call Blue Sky Plumbing & Heating whenever you have issues with stubborn clogs.
Sewer Drain Cleaning
Sometimes, you need drain cleaning because you have an issue with your sewer line. This can be intimidating for homeowners, but it doesn't have to feel that way. Just bring in our professional sewer drain cleaning experts from Blue Sky Plumbing & Heating.
We'll get to you as quickly as we can because we understand that your sewer issues won't wait. Once we are there, we'll examine your sewer line until we know where the clog is, what it consists of, and what we need to do to get it out.
Most of the time, we will use trenchless methods like sewer rodding or hydro-jetting to remove the clog without digging up your whole front yard. This can save you time and energy, not to mention money!
We'll always test our work and check your sewer line's functionality before we leave. That way, you will know that your Westminster drain cleaning did what it was supposed to do and you don't have to feel anxious about those pipes anymore.
Contact Blue Sky Plumbing & Heating Today for Sewer or Drain Cleaning in Westminster, CO.
We'll get your system flowing normally again so that you can stop pondering about your plumbing and get back to doing the things you love most. Make an appointment with one of our skilled drain cleaners today!
Blue Sky is ready to help solve your problems today! Contact us or call (303) 625-6225 to get started. Check Out What Your Neighbors Are Saying!
4.8 Stars | 1900+ Google Reviews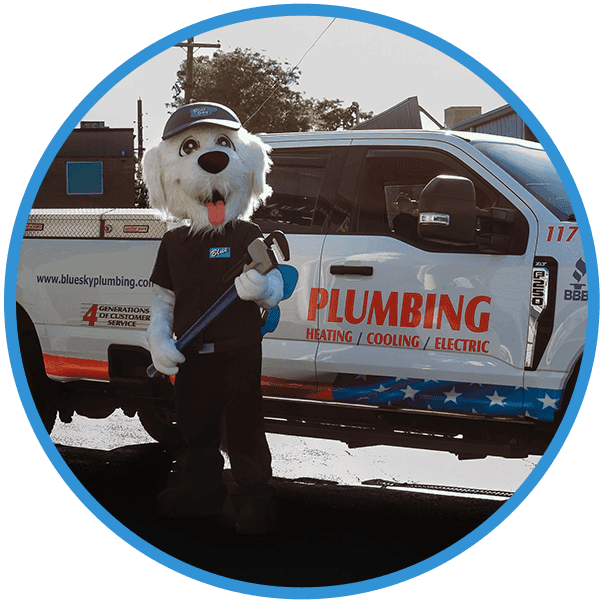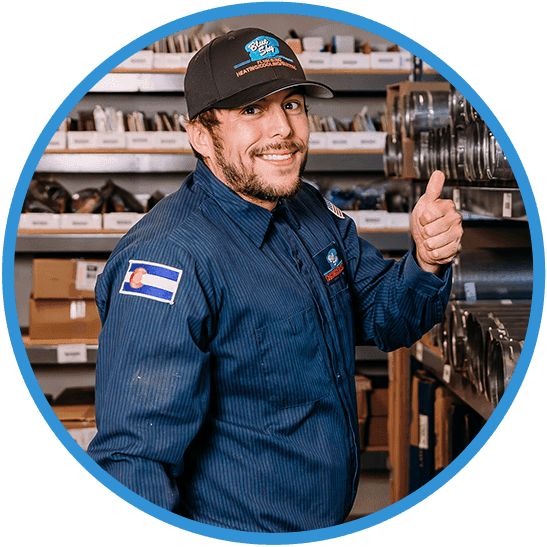 "Thank you Blue Sky!!!"

I highly recommend Blue Sky Plumbing for their professionalism and overall service from initial contact through completion and especially Eric for his superb service and professional, friendly attitude.

- Rhonda S.

"I really can't praise Blue Sky enough."

Daniel Downing arrived on time and did an excellent job. He completed the plumbing tasks expertly and gave me valuable advice on how to proceed with future projects. He thoroughly explained the work he did and how to maintain the systems he worked on.

- Greg M.

"This experience was the very best ever!"

Chris absolutely takes professionalism and friendliness to the top level of excellence. He took the time to explain to me exactly what needed to be done, and what wasn't needed to be done and answered all of my questions.

- Sarah K.

"He was outstanding."

Mario De La Cruz came today to service our hot water heating system here in Evergreen. We found him to be very pleasant, professional, and knowledgeable.

- Joyce N.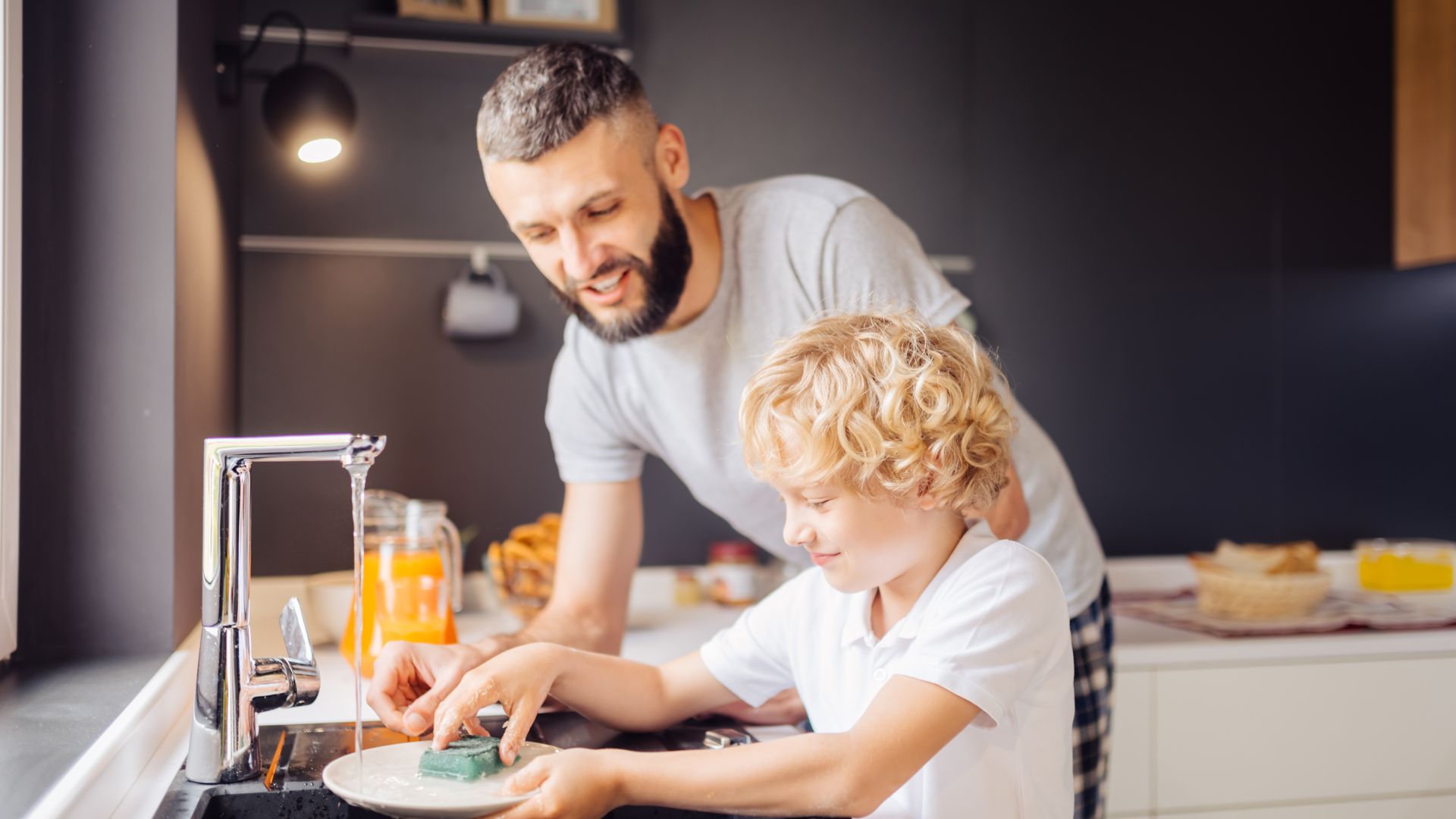 4.8 Stars | 1900+ Google Reviews

BBB A+ Rating

360+ Recommendations