Furnace Maintenance & Repair in Littleton
When you require furnace repair in Littleton, you need help now! At Blue Sky Plumbing, we know just how cold it can get when the winter winds start blowing.
We'll never leave you to freeze at home or to feel anxious about whether your pipes are going to freeze. Instead, we'll get to you as soon as we can, fix your furnace, and get everything back to normal for you quickly. Whenever you need furnace service in Denver Metro or along the Front Range, make Blue Sky Plumbing your first call. We even offer emergency 24-hour furnace repair in Littleton to help you out when you need it most.
Reach out to us now for more information or to speak with our professionals!
Do I Need Littleton Furnace Repair?
If you don't have heat or you can't get warm at home no matter what, it's time to call someone to fix your furnace. However, your furnace may give you indications that it needs repair before it dies. If you notice any of the following things, call us ASAP. We'll get your furnace repair in Littleton completed before your furnace stops functioning.
Look for:
Odd sounds, like clanging and banging, coming from your furnace.
Lukewarm air coming from your vents.
A furnace that turns off and on, over and over again.
A furnace that won't shut off at all.
A thermostat that doesn't seem to affect indoor temperatures.
We would love to complete your Littleton furnace repair before the furnace suffers catastrophic damage. Just call us and we'll be there soon to help you out. Before you know it, your furnace will be heating your house again.
Furnace Maintenance in Littleton
It gets cold around here, and we understand that you need your furnace to function well through the long winter. One of the best ways to keep your heat running well all winter long is to get a furnace tune-up in Littleton, CO before the cold weather arrives. That way, you'll know that your furnace is working this year.
What is a Furnace Tune-Up?
When we come to tune up your furnace, we'll test the furnace and all of its parts. We'll ensure that everything is running well and functioning as it should. Where necessary, we'll check to ensure that the furnace pulls the right amount of electricity and uses it effectively. Our technician will clean out dust, too, to make sure your furnace can bring in air easily and isn't getting overworked. We'll also change the furnace filter and make sure your thermostat works as it should.
Once we've finished, we'll report the findings to you. We'll let you know if you need any furnace repairs and what you can expect if you do. We'll also show you what to look for in your own furnace, so you can keep it going for many years.
When Should I Get a Furnace Tune-Up in Littleton, CO?
Many people don't recognize the signs that it's time for a furnace tune-up in Littleton, CO. Pay attention to these items and you'll usually be able to get your furnace serviced before you suffer a major breakdown.
It's been a year or more since your last furnace service, or you don't know when furnace maintenance last occurred. We recommend having your furnace looked at twice a year: before you turn it on for the cold season and after you turn it off again. If more than a year has passed, it's time for furnace maintenance in Littleton.
Your furnace doesn't work as effectively as you wish it did. Maybe you've turned your unit on already or you remember it from last year. Either way, if your furnace is not effective, it's time to have a professional tune it up.
Your furnace makes strange noises when it runs. Furnaces can be loud, but they shouldn't make unusual sounds. If they do, get a professional out to determine what's going wrong and whether maintenance will help.
Here at Blue Sky Plumbing & Heating, we have professional HVAC technicians who can get to your house quickly to get your furnace tune-up finished and out of the way. Our techs love their jobs, and keeping you and your family warm this winter is their top priority. They will honor your home as if it was their own and do their best work when they maintain your furnace.
Call Blue Sky for Furnace Maintenance in Littleton!
When you need furnace maintenance in Littleton, think of Blue Sky Plumbing & Heating first. We would love to show you why so many people choose to work with us for all their furnace needs.
Call (303) 625-6225 to make your appointment today and let one of our Metro Denver heating experts make sure your furnace is in top shape soon! Check Out What Your Neighbors Are Saying!
4.8 Stars | 1900+ Google Reviews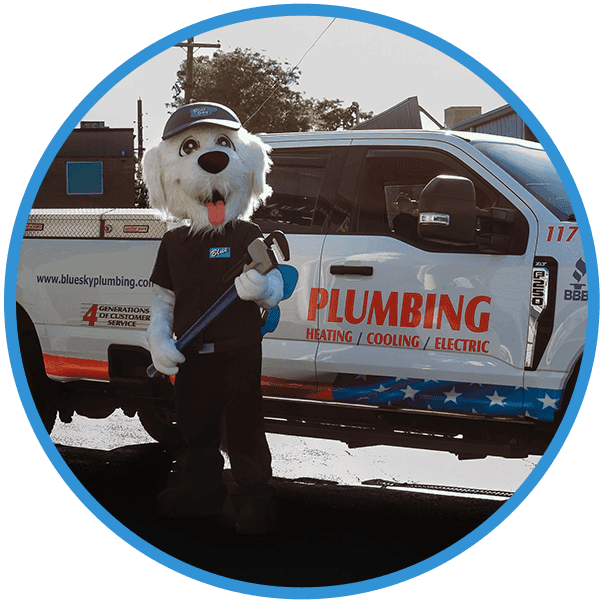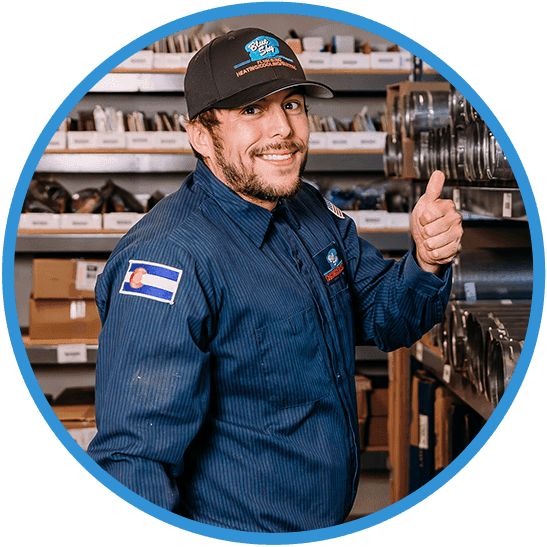 "Highly Recommend!"

Mario got out the same day and fixed the clog/leak in my AC system. He went the extra mile and helped me to clean out my unit outside. He answered all of my questions and educated me on beat in-class usage/maintenance.

- Lucas N.

"Perfection from the moment we met at our home."

I would like to thank your company for the excellent service I received on my cooling system a few days ago from both Jake Canady and his partner Gage. They both went above and beyond my expectations.

- Scotty A.

"I appreciate their attitude."

This review is for Daniel and Eduardo who did the installation of my new AC and furnace on September 7-8. I want to thank them for such excellent work. They both were very courteous and respectful of my property.

- Kathy R.

"Blue Sky is amazing!"

I will always use Blue Sky for my plumbing and heating needs. I'm new to the area and finding a great contractor like Blue Sky really makes me feel at home. They are local and really provide great value for their exceptional service.

- Tracy W.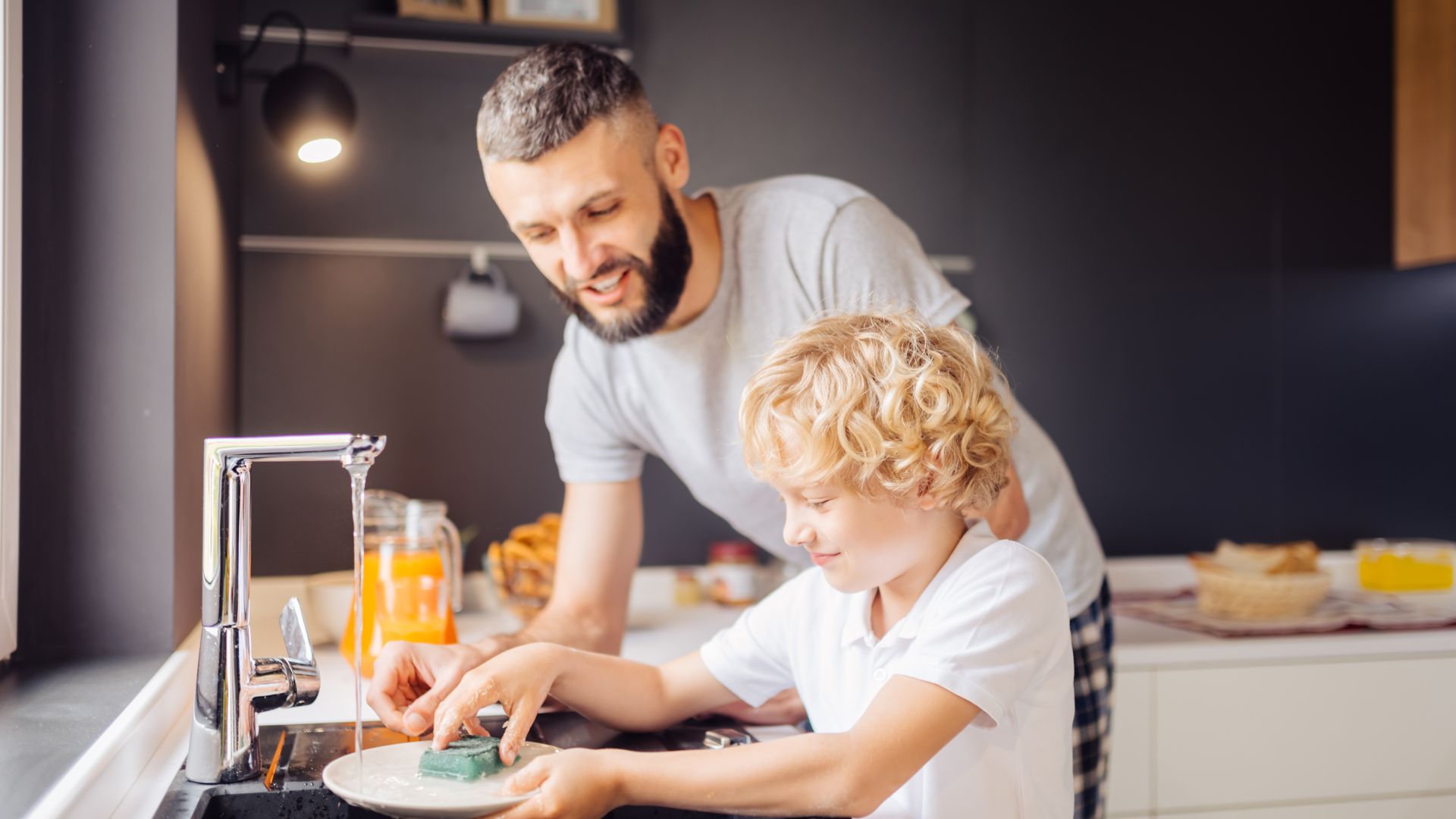 4.8 Stars | 1900+ Google Reviews

BBB A+ Rating

360+ Recommendations